Behind the scenes of 'Take Possession' with writer-director Kevin Glewa
One of the short films screened at this year's Bonita Springs International Film Festival was a 22-minute horror film titled Take Possession. Written and directed by Kevin Glewa, it stars Keeley Cassidy, Thomas Noel Smith, Steve Vallo and Larry Ferguson. It is about a young girl with a drug addiction (Keeley) who appears to have become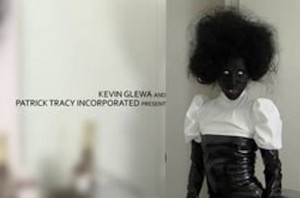 possessed by a demon (also played by Cassidy) after the Army Corps of Engineers detonates some old munitions found on her property near the old Buckingham Army Airfield bombing range outside Alva.
"It started out as a half hour TV pilot for HG TV," notes Glewa. "It was going to be about people who are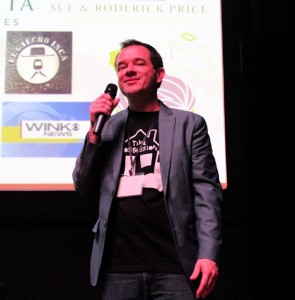 trying to sell their haunted houses. Well, we had so much fun filming [the pilot] that we decided to shoot 20 additional hours of footage with a view toward making a feature. But it's tough getting a feature admitted into a film festival, so we cut it from an hour and 10 minutes down to 22 minutes."
In addition to the footage Glewa and his team shot in Alva, a number of other local spots appear in the film, including aerial footage of downtown Fort Myers and the Edison Bridge as well as the penthouse at The Oasis, where Kevin at one time lived.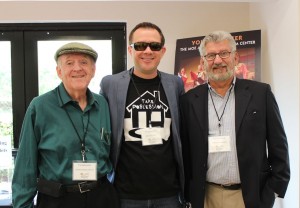 Glewa describes his film as wild, crazy and bordering on extreme and bizarre. Bonita Springs International represents Take Possession's world premiere. Glewa chose BIFF for the honor because he lives within walking distance of the Centers for the Performing Arts on Bonita Beach Road.
Take Possession was filmed over the course of a year,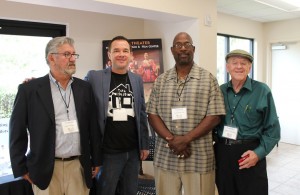 primarily on weekends and nights, and it took almost another full year of weekends and nights to edit the film down to the 22-minute short that was screened by the Bonita Springs International Film Festival on Friday morning. The filming fulfills a lifelong ambition. Although Kevin did not formally study film either in school or in workshops,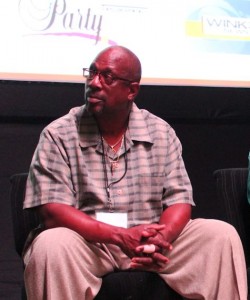 he staged numerous short films using the family's video camera through grammar, middle and high school.
No word yet from HG TV on potential interest in a reality-based show featuring people who are trying to sell their reputedly haunted homes. Note was taken during the BIFF Q&A that followed the screening that in places like New Orleans and Savannah you must disclose to potential buyers if your home is haunted. In some markets, that may actually add to the value of your property, particularly if the resident spirits are friendly. Wonder what the recourse is if no ghosts appear f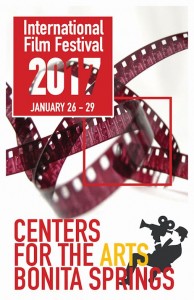 ollowing a sale, or if the ghosts turn out to be hostile instead of friendly. Perhaps that's a topic for a courtroom-based reality show that's called, what, Adverse Possession? Stay tuned.
January 29, 2017.
RELATED POSTS.