The winners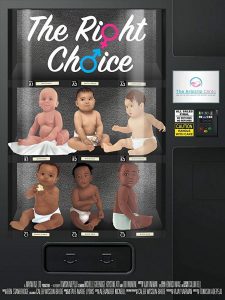 The Fort Myers Beach International Film Festival announced its 2019 award winners during an awards ceremony held last night at Fish-Tale Waterfront Dining on Estero Boulevard. Awards were given in the following ten categories:
Best International Short Film: The Right Choice. Set in the near future, a husband and wife visit The Arbitrio Clinic, a fertility clinic that specializes in designer babies. With the help of a qualified adviser, the couple must answer three seemingly harmless questions to create their perfect baby. The newest film from director Tomisin Adepeju, and the debut film from writer/producer Vijay Varman, The Right Choice explores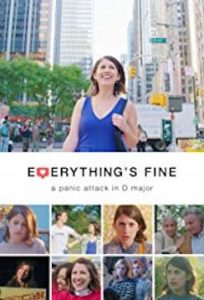 how far parents are willing to go in order to ensure their children have the best start in life.
Best Student Film: Everything is Fine: A Panic Attack in D Major. This musical comedy written and directed by Zack Morrison centers around a woman at the onset of her quarter-life crisis and her existential journey through the various stages of anxiety in song and dance.
Best Florida Made Film: Bird's Eye. Written by and starring Erin Beute and directed by Scott Poiley, this spellbinding 13-minute drama tells the story of a rigid music professor who loses her sight only to find perfect clarity in an unexpected place – within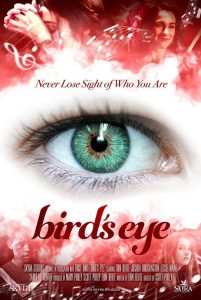 the walls of an at-risk urban high school. Featuring original music and an inspiring story of darkest night giving light to a higher purpose that transcends boundary, disability and circumstance, Bird's Eye illustrates the transformative power of music and the upper reaches of creativity that can be unleashed when self-absorbed egocentricity blindly pursuing perfection is replaced by the spirit of collaboration exerted by a group of diverse and damaged individuals striving to achieve a higher purpose. Beute and Poiley are in the process of converting the short into a feature film that answers many questions Beute intentionally left unresolved in the short.
Best Short Documentary: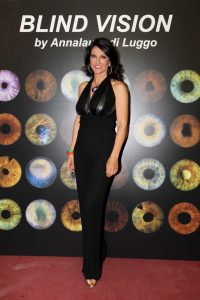 Blind Vision. In her hometown of Naples, Annalaura di Luggo worked with 20 blind people to explore their inner universe. Using her custom-built camera she photographed their clouded, scarred, and dysfunctional eyes. Then, the artist recorded and filmed encounters and interviews with her subjects. The project culminated in a multimedia installation curated by Raisa Clavijo and the documentary film co-written by di Luggo and Nanni Zedda, and directed by the latter. Both the documentary film and the installation are striking and deeply emotional portrayals of what it means to see with only tactile and auditory senses: the portrayal of an alternative vision.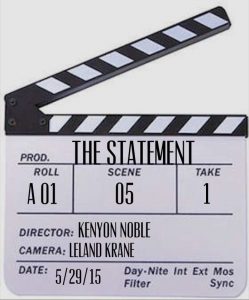 Best Short Film and People's Choice Award: The Statement. Written and directed by Kenyon Noble, The Statement is a psychological thriller in the tradition of The Twilight Zone and Black Mirror.
Best Performance in a Short Film: Todd Bruno for Stratagem. In this short, an ambitious woman sets a plan in motion to destroy her brother as she takes control of the family business but soon discovers he has a plan of his own. Todd Bruno is a SAG-AFTRA actor and producer. He has enjoyed the lead in The Grove, Alter Ego, Portal Combat, Blood, Dust & Banjos, Proximity, HazMat, Cupcake, Tell, Callous, Losses and Positively Yours.
Best Feature: Luke & Jo.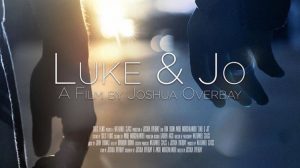 Luke & Jo is a feature film about two artists who collide at the lowest point in their lives during a winter film festival. As their bizarre and unexpected week unfolds, their lives become progressively intertwined — ultimately revealing the depth of their scars, their present fears, and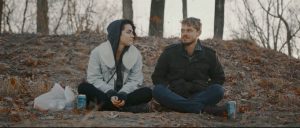 the meaning of trust. It was shot during December of 2016 at various locations in Black Mountain, Old Fort and Asheville, North Carolina.
Best Performance in a Feature Film: Andi Morgenlander for Luke & Jo. Andie not only starred in
Luke & Jo, she also co-wrote and executive produced the feature. Over the past 10 years, Andie has costume designed, produced and acted in a cosmic array of pieces ranging from one-act plays to independent feature films. Her short film Polished has shown at numerous film festivals including Longleaf and Cat Fly Film Festival. It won Best Experimental Short in the Austin Micro-Short Film festival, with Morgenlander earning Best Actress at the Georgia Shorts Film Festival. Andie has a Bachelor of Arts from Louisiana State University in theatre performance and is represented by Bold Talent Agency.
Best Documentary: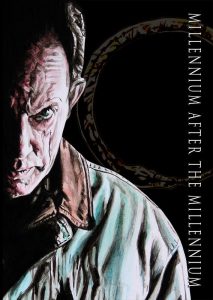 Millennium after the Millennium. Millennium after the Millennium is a new documentary focused on Chris Carter's landmark television series Millennium. Set twenty years after the show ended, the filmmakers take a look back at what makes Millennium so enduring to fans and critics alike. With input from virtually every major crew and cast member (including Chris Carter, Lance Henriksen, Frank Spotnitz, Chip Johannessen, James Wong and Glen Morgan), the documentary delves into how Millennium came to be and explores its turbulent production history while finding hope for the future.
April 29, 2019.