'Queen without Land' personalizes threat posed by melting Arctic ice to polar bear survival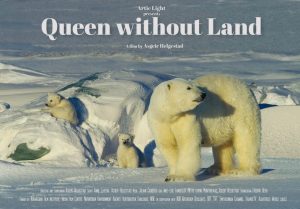 Among the documentaries that will be screened this year by the Fort Myers Film Festival is Queen Without Land. Based on a true story, the film chronicles the meeting between Frost, a beautiful polar bear mother, and Asgeir Helgestad, a Norwegian wildlife filmmaker. Spanning four years, the film depicts the ways in which rising temperatures and melting ice are dramatically changing Frost's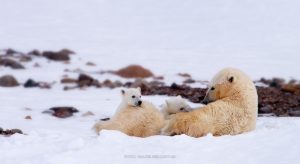 Arctic home on the Svalbard, not only placing Frost at risk, but the cubs she struggles to raise.
As Queen Without Land underscores, rising temperatures are affecting all life in the Arctic. Not only does the loss of sea ice makes it difficult for Frost to hunt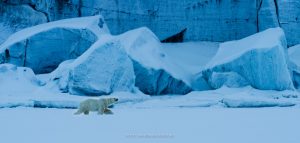 (and complicate Asgeir's efforts to find and film her), but it is leading to the unprecedented struggle for survival and disappearance of many species, including ice algae, fish, seabirds, enormous blue whales, seals, walruses and other bears. Yet, this saga plays out against the dazzling
beauty of the Arctic and its vast landscapes, unforgettable light and enchanting forms of life.
Queen without Land has been praised for its awe-inspiring and poetic imagery – amazing light, vast landscapes and wildlife moments that the camera has never before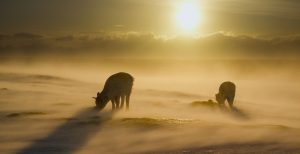 captured. With moods fluctuating from hope to despair for Frost and her small cubs, Queen without Land explores the central question: Can we afford to ignore that this planet is home to us all?
NB: There are currently between 23,000 and 25,000 polar bears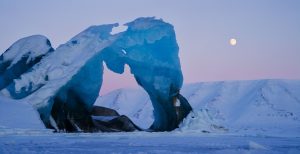 interspersed throughout the Artic. But citing loss of sea ice from climate change as the single biggest threat to their survival, IUCN Polar Bear Specialist Group identifies the polar bear as a vulnerable species. The conclusion is inescapable given that polar bears hunt seals by waiting for them to surface at
holes in the ice. As the region has warmed in recent decades, the expanses of ice during the summer have declined by about 13 percent per decade compared to the 1981-2010 average. Some parts of the Arctic that previously had ice year-round now have ice-free periods in summer. Other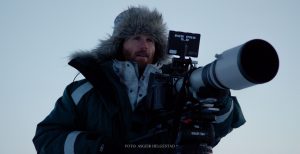 parts are now free of ice for a longer portion of the year than in the past.
Without action on climate change, dramatic declines in polar bear numbers are anticipated by mid-century. And according to a study published in Nature Climate Change on July 20, 2020,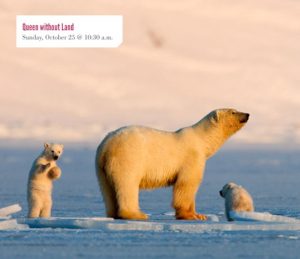 polar bears could become nearly extinct by 2100 as a result of shrinking sea ice if global warming continues unabated. According to researchers at the University of Toronto Scarborough, nearly all of the 19 subpopulations of polar bears, from the Beaufort Sea off Alaska to the Siberian Arctic, face being wiped out because the loss of sea ice will force the animals onto land and away from their food supplies for intolerably longer periods. While polar bears are accustomed to fasting, there is a limit to how long they can go without eating. Prolonged fasting can not only lead to death by starvation, but declines in mating and reproduction.
If greenhouse gas emissions continue at business-as-usual levels, "there is very little chance that polar bears would persist anywhere in the world except, perhaps, in the very high Arctic in one small subpopulation," said Dr. Peter K. Molnar in the report. Even if emissions are reduced to more moderate levels, "we still are unfortunately going to lose some, especially some of the southernmost populations, to sea-ice loss." The research shows that many of the subgroups will still be wiped out even under more modest warming projections in which greenhouse gas emissions peak by 2040 and then begin to decline.
The Fort Myers Film Festival will screen Queen without Land at 10:30 a.m. on Sunday, October 25.
September 23, 2020.