'Ride Till I Die' provides behind-the-scenes look at dark, gritty side of bull riding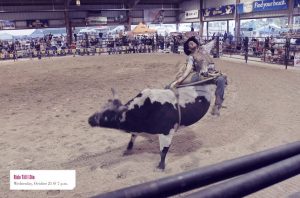 The Fort Myers Film Festival is kicking off its 10th annual with a local bull riding feature documentary by Tony Rammos. Ride Till I Die follows three bull riders chasing the dream of winning a championship and one man's race against time for that elusive title. That man is Ricky Ringer, and in spite of warnings from his wife, his mother and a body that's breaking down after 25 years of competition,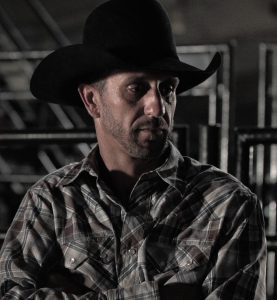 Ricky is more determined than ever to chase that elusive title … or die trying.
"Ride Till I Die is a behind-the-scenes look at the dark, gritty and less glamorous side of bull riding," notes the filmmaker. "Three bull riders with three different outlooks – the past, present and future – with the focal point on a man who can't and won't willingly walk away from the sport he loves."
As the documentary illustrates, Ringer's life is bull riding. It's all he's ever known. But his path through life was marred by speed bumps and craggy potholes.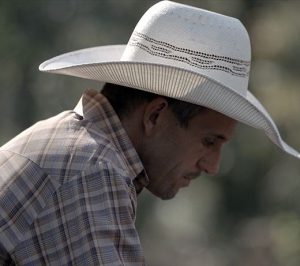 Born and raised in Davie, Florida, Ricky came from a troubled past. His father was an alcoholic and walked out on his family. When he returned, the damage was irreparable. Ricky left the house. He was all of 15.
"The eight-second duel of man versus beast was his emancipation and Ricky was successful early and often," states the synopsis on the film's website, http://ridetillidie.com.
It was a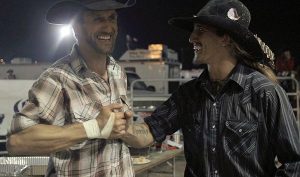 chance remark from a friend's father that sparked his interest in the sport. He told Ricky that he looked like a rider. Intrigued, Ricky practiced on a dummy bull. His skills progressed, prompting his friends to coax him into climbing aboard a real bull. He didn't just love it. He was hooked. And young and eager, he competed every chance he got. In fact,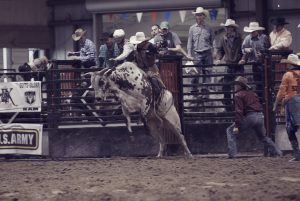 that first summer he rode nearly every single day.
The prize money was good, but the rigorous schedule exacted a heavy toll. Like most bull riders, he suffered numerous injuries. One in 2010 nearly ended his career. He accidentally swung around a bull and got caught under the bull's heel. His face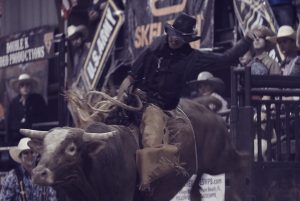 was crushed and required plates to repair the damage.
"Multiple broken jaws, hand surgeries and rib breaks," Naples Daily News correspondent James Kellerman ticked off the injuries in a 2018 article. "Right biceps tear, blood clots in his left calf, left and right rotator cuff tears, right and left ACL tears and a fractured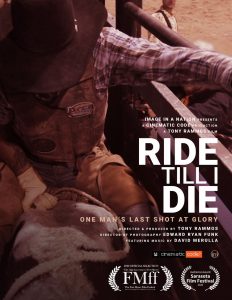 pelvis."
But the endomorphins and adrenaline that come with winning  blunted the pain enough to keep him on the circuit. But at age 39 (his age at the time the documentary was filmed), Ricky realized that time was running out. Like a pro linebacker or running back, it was hard to roll out of bed each morning. It took longer and longer to heal. But in spite of all the bumps, bruises and breaks, Ringer has no regrets on what he's put his body through. And in Ride Till I Die, Ricky joins his son, Lil' Ricky and fellow rider Ernie Courson, determined to give it one last shot.
See how it all turns out for yourself.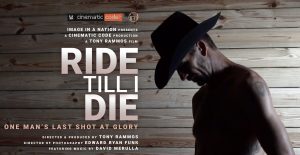 Ride Till I Die screens on the opening night of the Fort Myers Film Festival at 7:00 p.m., Wednesday, October 21, in the Sidney & Berne Davis Art Center.
Go here for Ride Till I Die teaser.
And go here to view the film's official trailer.
September 19, 2020.