'Love Never Forgets' looks at Alzheimer's from perspective of five-year-old child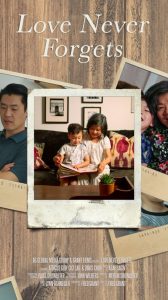 Love Never Forgets is a short film that tells the story of dementia from a grandchild's perspective. Written and directed by Fred Grant, the film features Cici Lau as Nana, Davis Choh as her son, Larry, and Atticus Guo in the role of thee five-year-old grandson, James.
Grant based the screenplay on a children's book that Lynn Schneider penned several years ago. Schneider, was on hand for the film's screening during this year's Fort Myers Film Festival.
"My son is in the film industry in L.A. and he called me one morning asking if I had a script or story that involves a young child," Lynn Schneider related following the screening on October 24 at the Sidney & Berne Davis Art Center.
"I didn't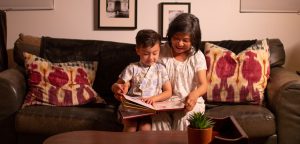 [have a screenplay], but then I thought of the children's book I wrote many years ago about Alzheimer's. I didn't think he was looking for something like that, but he asked me to send it right away. As it turned out, that's exactly what he and his friend, Fred Grant, were looking for."
In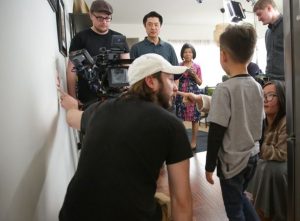 the story, James loves spending time with his Nana, but he has noticed that something's wrong with her. She always seems to be forgetting things and often mixes up names when telling him stories.
"When I was young, my great aunt came to live with us for a brief period of time and she had Alzheimer's," Schneider revealed. "It was our first experience as a family in seeing that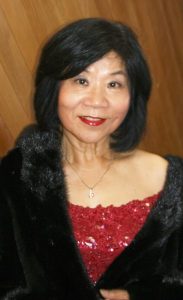 up close. I'd never heard of Alzheimer's before that and it took us a while to understand that she couldn't help [her forgetfulness and memory loss], that it was something happening to her not something that she was causing. I just felt so much sympathy for her."
The experience left such an impression on her that when she got older, Lynn decided to write a children's book to not only help children understand what's happening when a grandparent loses cognitive function, but to let them know they need to love and support their grandparent and help them hang on to their memories.
Hence the title, Love Never Forgets.
"That's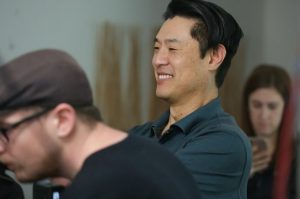 the whole meaning, the younger generation helping the previous generation to remember," Lynn shares.
Where young children (under ten) are concerned, the key is keeping the explanation simple.
"Children tend to accept things at face value and react more emotionally, more viscerally [than adults do]," Schneider observes.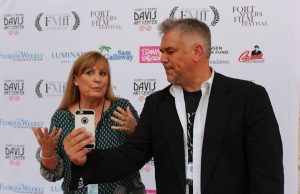 "So in a way, it's much easier with children [than adults], because if you say' Nana can't remember,' they don't pack all this baggage into it."
Just tell them grandma or grandpa has an illness that causes them to have trouble remembering things, and if grandma or grandpa forgets their name, it's just part of the illness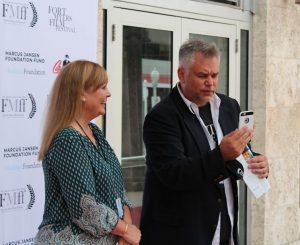 and doesn't mean that they love them any less.
"I really do think that if children are given enough information – although not so much as to overwhelm them – they can be a part of the process and provide love and stability."
Of course, children frequently blame themselves when things go wrong, so it is also important to let them know that nothing could have been done to prevent their grandparent's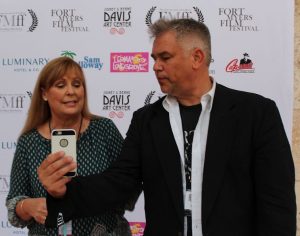 cognitive decline or memory loss. Some may also need to be reassured that Alzheimer's is not something they can catch, like the flu or COVID-19.
"It's important for children to understand that having Alzheimer's doesn't mean you can't still engage in many fun activities," writes Dr. Andrew Rosenzweig for verywellhealth.com. "Playing catch with a ball, playing familiar card games, going for ice cream,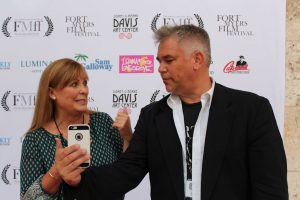 and listening and dancing to music or watching sports or movies together are just some of the ways children and people with Alzheimer's may interact."
In Love Never Forgets, James and his Nana do arts and crafts and read stories together. And she takes him to the park as well.
It's the trip to the park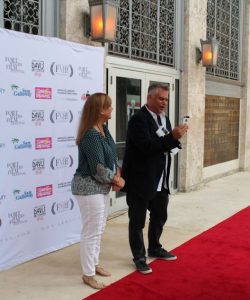 that provides a critical pivot point that leads to the denouement of the film's plot. In this scene, Nana drives James to the park, but when she returns home latter that afternoon, James isn't with her. Bordering on hysterical, Nana's son, Larry, demands to know where the child is. But poor befuddled Nana can't remember where she went or where she might have left the five-year-old. The two hop in Larry's car and start to comb the streets in search of the child. It's a poignant scene that resonates with any parent who's ever been separated from their child in a store, at the mall or in some other public venue.
To that point,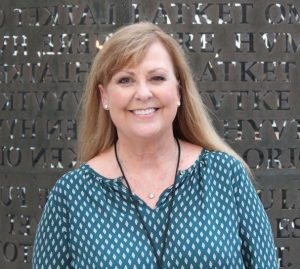 the film advances the storyline from the perspective or point of view (POV) of the five-year-old. But in this scene, the filmmaker switches the POV to James' dad, Larry. While shifting POV midstream in a novel is often regarded as taboo, it works in the film to heighten the tension and is designed to resonate with the film's intended audience, namely adults, who may have experienced the terror of not knowing where their minor or teen may be.
Interestingly, the scene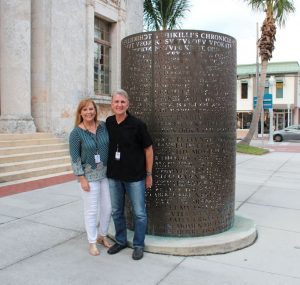 wasn't part of Schneider's book.
"It's a moment of crisis that advances the story in a way that needs to get resolved," Lynn observes. "In the book, I tried to keep it more on the sweet side, to prevent it from being too dark or scary. So it wasn't in the book. But the movie needed that."
Schneider trusted her son implicitly to use her story and characters in whatever way he deemed appropriate in order to fashion a compelling story. Toward that end,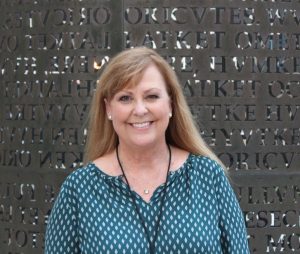 he changed the race of the characters from Caucasian to Asian. And he changed the gender of two of the characters. Schneider's book features three generations of women, but Love Never Forgets depicts a grandmother, son and grandson instead.
"Having Asian actors where English is their second language made it really interesting because they were able to speak slowly and they didn't have to have a lot of dialogue," Lynn opines.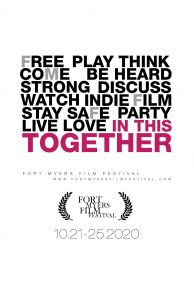 "It just had a sort of sweetness to it that made it really special. I was really pleased with the casting."
But for all of the changes and deviations her son made in adapting her book for the screen, the message that Schneider hoped to convey through her children's book comes shining through. Since Alzheimer's and other forms of dementia affect interactions between the different generations, it's important for a family to support one another and show each other love.
"It's really good for people in this situation to be surrounded by their family and their loved ones. In the movie, Larry tells James to remind Nana of her stories. If [someone you love has Alzheimer's or dementia] tells you a story 15 times, let them repeat a 16th time as well."
After all, love never forgets.
November 4, 2020.