'Roses Are Blind' personifies brave woman's struggle to overcome adversity against all odds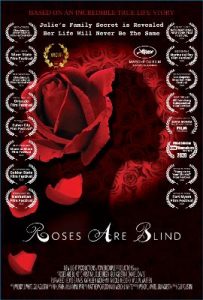 The Fort Myers Film Festival returns to the downtown Fort Myers River District October 21-25 and among the films it will screen during its 10th anniversary is Roses Are Blind. The psychological thriller was co-written and produced by Wendy White and Gui Agustini, who also directs and appears in the film.
The story revolves around a pre‑med junior at Columbia University by the name of Julie Janson. After Julie rescues a homeless woman's dog from a train track, her roommate recommends she see famous psychic Addison Spellings for guidance. Their encounter reveals a family secret that changes Julie's life forever. But when she goes home to confront her parents about it, they make sure their secret stays with her.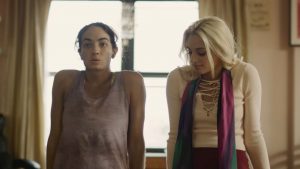 "Roses Are Blind personifies a brave woman's [struggle] to overcome adversity against all odds," relates Director Gui Agustini. The drama grabs you from the very first frame and never lets go, as evidenced by the fact that the trailer alone has received well over 2.5 million views to date. [See it here.] As the story unfolds, suspense builds, keeping viewers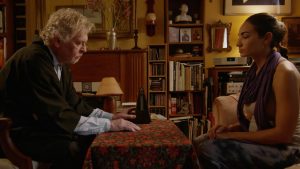 off kilter till the final moment, which leaves you questioning reality."
As a result, Roses Are Blind has been taking film festivals around the nation by storm. Among the film's numerous awards are "Best Woman in Jeopardy Film" at the Culver City Film Festival,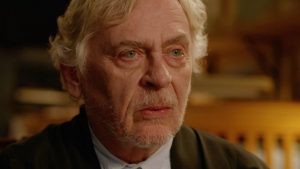 Los Angeles, "Best Psychological Thriller" at the Williamsburg Independent Film Festival, "Best NYC Short" at the International New York Film Festival, "Best Short Film" as well as "Best Actress" at the Chautauqua International Film Festival, "Best Score" at the Silver State Film Festival, Las Vegas, "Best Young Filmmaker USA" at the Los Angeles Brazilian Film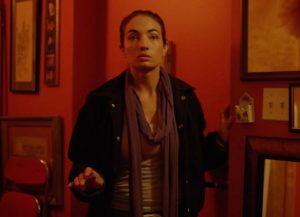 Festival and "Best Editing" at the Marina del Rey Film Festival, Los Angeles.
Roses Are Blind was also an Official Selection at the New York Filmmakers Festival, the Orlando Film Festival, screened in the iconic TCL Chinese Theatre Movie Palace at the Golden State Film Festival in Hollywood, California, received Honorable Mention at the Santa Monica International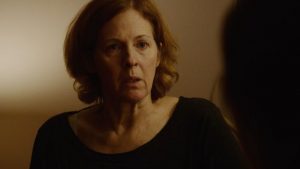 Film Festival, and received a private screening to a full house of 475 attendees at the School of Visual Arts Movie Theatre in Chelsea, NYC.
The film boasts an incredible star-studded cast that is anchored by Daniel Davis [4th photo], who plays psychic Addison Spellings.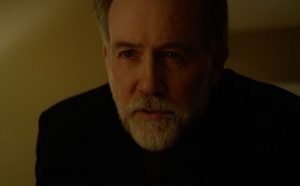 Davis is best known for portraying Niles the Butler on the television sitcom The Nanny and for his guest appearance as Professor Moriarty on Star Trek: The Next Generation. Davis was nominated for a Best Actor Tony Award for his role in David Hirson's Broadway play Wrong Mountain.
Julie Janson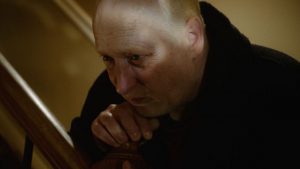 is played by television, theatre and movie actor Christina Jolie Breza [5th photo], who also produced the short. Julie's mom, Ruth Janson [6th photo] is portrayed by Kathleen McNenny, an acclaimed Broadway, film and television actress. Theater and commercial actor William W. Warren plays Julie's father, Ted Janson. Gui Agustini (Dr. Mayer) is a multi-media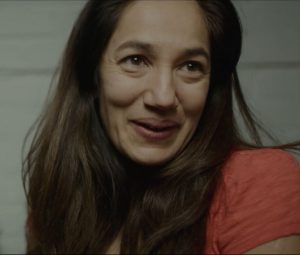 film, television and theatre actor who also directed, produced and co-wrote Roses are Blind. Boyd Gaines (Uncle Oscar) is a four-time Tony Award and three-time Drama Desk award-winning actor, and Purva Bedi (Yolanda Ramirez) is a film, television and theater actor who won a 2019 Drama Desk Award  for her work in Dance Nation and also received acclaim for her role in Sully with Tom Hanks. Nicole Medoro plays roommate Louise Shapiro.
The film is based on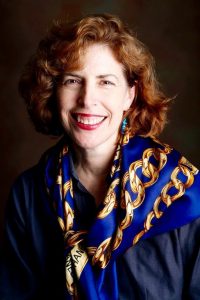 the true life story of co-writer/producer Wendy J. White [photo 10, right]. The event described in the film occurred when she was 19. Although she had kept personal journals from the time she was ten, she did not immediately convert her experiences into a story until the year after her mother had passed, some fourteen years later. At that time, she was exhibiting her paintings in an East Village gallery. The director invited her to participate in a playwriting workshop he was starting. Ironically, Wendy had promised her roommate, Wanda, that she would one day write a play about what happened to her. So she took the workshop, wrote a 3-act play and had it performed in New York. After she relocated to Florida, Wendy produced it in Fort Lauderdale and Miami and eventually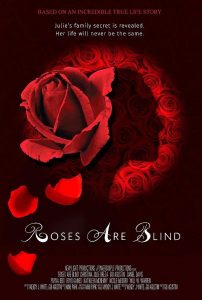 in Holland. But it was always Wendy's overarching goal to convert the play into a movie about a young woman immersed in the nightmare of a psychiatric misdiagnosis and her journey toward freedom. She wrote a couple of screenplays for a feature film, but Agustini convinced her the story would work better as a short film, and so Roses are Blind was born.
"Roses Are Blind is intended to expose misdiagnosis throughout the nation and the struggle for normalcy in a world that quickly judges and inflames reality," says Wendy.
The film also implicates the concepts of trust, family and home.
But you will just have to see the short to see how these themes intermingle and play out.
September 25, 2020.