Meet TGIM September celebrity judge Nate Foy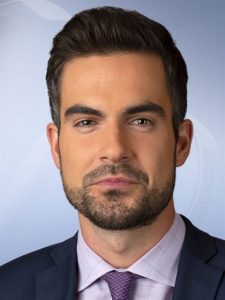 NBC2's Nate Foy will be one of the celebrity judges for T.G.I.M. on September 9.
Nate joined the Waterman Broadcasting team as the Weekday Sports Anchor for ABC7 three years ago in September of 2016. Then in 2017 he was named weekend anchor for NBC2.
Prior to that, Nate was the Sports Director at KQTV in St. Joseph, Missouri. In his time there, he covered the Kansas City Chiefs and Royals, as well as local college and high school teams.
Nate is no stranger to Florida. He attended The University of Miami, where he majored in Broadcast Journalism and double minored in Business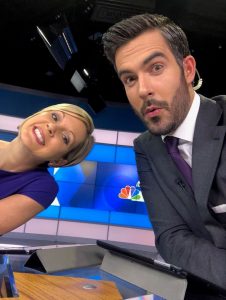 Administration and Sports Administration. He also anchored UMTV's Sports desk for three years and broadcasted play-by-play for the Miami Hurricanes football, basketball and baseball programs. In addition to holding internships with CBS and ESPNU Campus Connection, Nate also filmed/created videos to provide an inside look at University of Miami campus sports culture.
He also spent a summer broadcasting Cape Cod League baseball games in Falmouth, Massachusetts.
Among his credits, Nate also lists acting and screenwriting. In the latter capacity, he's written 10 independent comedy sketches as well as a pilot for a comedy series. In addition to his on-air experience, he also sings and plays guitar.
August 13, 2019.