'Under the Influence' depicts 6 NY millennials on day social media collapses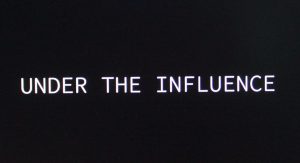 On Thursday, May 13 in the Sidney & Berne Davis Art Center, the Fort Myers Film Festival will screen Under the Influence. The pilot for a television series, Under the Influence tells the story of six connected New York millennials on the day social media collapses.
The dramedy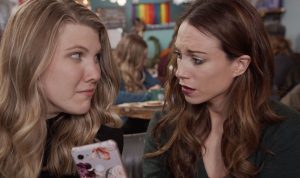 was written, produced, and stars Tara Llewellyn. She plays the lead, a character by the name of Chloe Kendrick. Chloe quits her corporate job to become a full-time social media influencer. Unfortunately, it doesn't take long for Chloe to realize the ramifications of resting your livelihood on the shoulders of the internet.
Under the Influence was filmed at the end of 2019 and was produced by Viridan Coast Studios. However, it is just the latest in a string of projects dating back to 2016 when she produced a live one-woman show entitled Seams & Songs, which premiered at The Duplex Cabaret & Piano Bar in New York.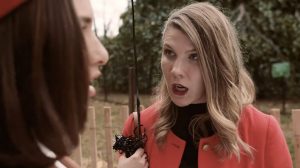 The sixty-minute long cabaret weaves her dual careers together by chronologically recounting her time in New York,  performing career highlights from both on and off stage.  Since its premiere, it has been produced a total of three times to sold-out houses.
Her newest project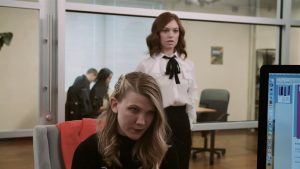 is a series titled Minnesota Ten, which is currently in pre-production.
On the acting side, Llewellyn has stared in both film and theatrical productions. Her film credits include The So-So You Don't Know (Bar Patron), Capital Advice pilot (the voice of Danique) and Hello Again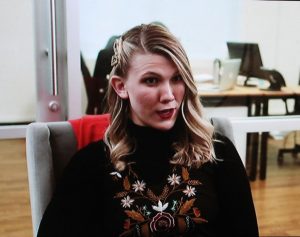 (Club Waitress). Her New York Theatre stage credits include Zoe Miller in #LoveStory: A New Musical (Theatre 80), Marty in Grease (Tank Theater), Eileen McGuire in I Love a Piano (TBG Theater), Ensemble in Chess (The Gallery Players), Marci in Amost Maine (TBG Theater), Platulence in Words Create Reality (Hudson Guild Theater), Ensemble in The Bodyguard (WPPAC) and Choir in The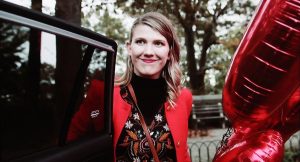 Hunchback of Notre Dame (WPPAC).
An avid believer in creating your own way, Tara has spent most of her time in New York building projects alongside others in various capacities. Whether she's on-stage, off-stage, on-screen, or in the background, Tara's favorite part of this industry is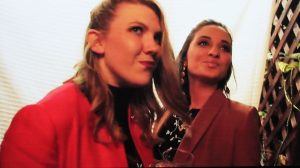 telling the story.
Under the Influence screens in the historic Sidney & Berne Davis Art Center during the Social Shorts Block, which begins at 3:30 p.m. on Thursday, May 13.
May 10, 2021.