Renowned Pine Island author Robert Macomber returns to TGIM on March 1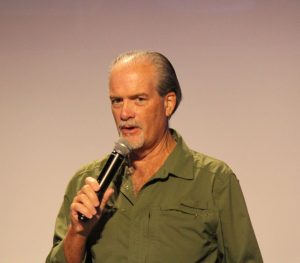 Renowned local author Robert Macomber will be one of Eric Raddatz' esteemed celebrity judges for the season-ending TGIM on March 1.
Macomber is an internationally recognized, award-winning maritime writer, lecturer, and television commentator. He is a lecturer at the Distinguished Military Author Series of the Center for Army Analysis in Washington, D.C.; Caribbean/Latin American lecturer at the U.S. Southern Command's Notable Military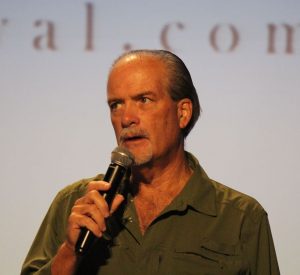 Author Series; guest author and lecturer aboard the Queen Mary 2 since her maiden voyage, as well as the Silver Sea fleet of luxury liners; a maritime commentator for Florida PBS; and a naval history lecturer for the American History Forum and the Civil War Education Association. His lectures span 32 various maritime topics.
Robert is best known as the author of the acclaimed Honor Series of naval thrillers that describe the career and personal life of a fictional American naval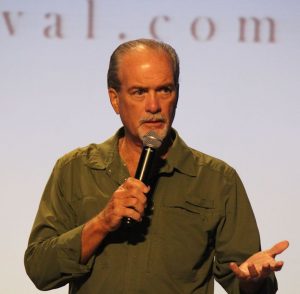 officer by the name of Peter Wake, which starts in 1863 during the Civil War. The novels in this series illuminate the critical role played by the U.S. Navy in America's expansion from a continental country in the mid-19th century into a global power in the 20th century. Macomber plans to write and publish 17 novels in the series. His 15th, Word of Honor, was released in October of 2020.
Several of the books in this series have attracted attention from filmmakers in both the United States and Europe.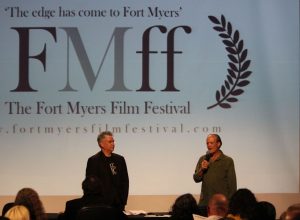 In addition, Macomber's work has garnered numerous awards, including the Florida Genealogy Society's Outstanding Achievement Award for his nonfiction work on Florida's maritime history, the Patrick Smith Literary Award for Best Historical Novel of Florida (At the Edge of Honor), and the John Esten Cooke Literary Award for Best Work in Southern Fiction (Point of Honor). He is the guest author at regional and international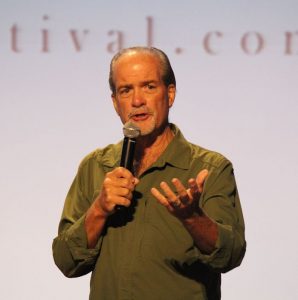 book festivals and was named by Florida Monthly magazine as one of the 22 Most Intriguing Floridians of 2006. Most recently, the Florida Writers Association named Robert 2020 Florida Writer of the Year.
Macomber's sixth novel, A Different Kind of Honor, won the highest national honor in his genre: the American Library Association's 2008 W. Y. Boyd Literary Award for Excellence in Military Fiction. It was awarded, along with the $5,000 in prize money, on July 1, 2008, at the ALA's annual convention in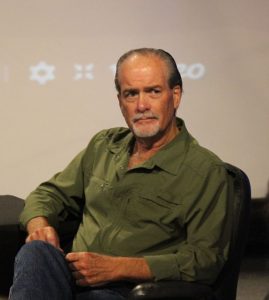 Anaheim, California.
Each year Macomber travels approximately 15,000 sea miles around the globe, researching his novels and doing as many as 90 lectures, appearances and other events each year. But it is his involvement in numerous PBS documentaries, commercials and the production of trailers for his novels that most informs his appreciation of the genre of filmmaking, and it is this cumulative experience that prompts Robert to place a premium on production value when evaluating film, whether indie or otherwise.
"So I'm familiar with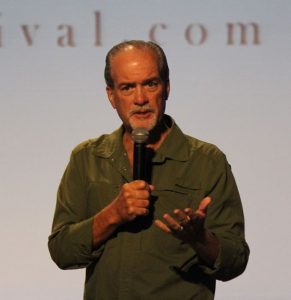 many of the challenges that are involved in putting together something like a 3-minute short," Robert notes. "When I see things that have quality production values – audio and video – quality storyline, quality acting and quality writing, it really resonates. I love that, and it doesn't matter if it's three minutes or three hours."
But production value is a sine qua non.
"You can't have a story unless you can see it and hear it," Robert emphasizes.
Not even great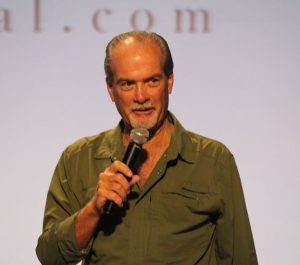 acting can overcome lack of production value. "If you can't see them or hear them, [excellent acting and writing] doesn't matter."
When asked to name his favorite film of all time, there is not even an instant of hesitation. Casablanca. An undisputed masterpiece and perhaps Hollywood's quintessential statement on love and romance, Casablanca has only improved with age. The film is also remembered for career-defining performances from Humphrey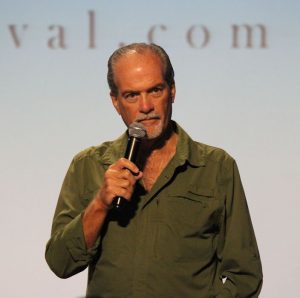 Bogart and Ingrid Bergman.
"The writing was incredible. It was tight, impactful and funny in a dry wit way."
Julies J. Epstein, Philip G. Epstein, Howard Koch and Michael Curtiz teamed up to write the screenplay, which was based on Murray Burnett and Joan Alison's unproduced stage play Everyone Comes to Rick's.
Exceeding expectations, Casablanca went on to win the Academy Award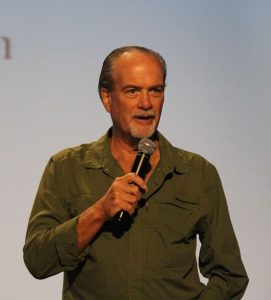 for Best Picture, Best Director and the Epsteins and Koch were honored for writing the Best Adapted Screenplay. The film's lead characters, memorable lines and pervasive theme song have all become iconic. In spite of having been released in 1942, Casablanca consistently ranks near the top of lists of the greatest films in history.
"Dry wit always tells the story better than any other device."
Mr. Macomber grew up on the waters along the SW coast of Florida.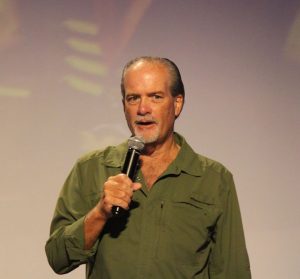 By age seventeen, he was an offshore racing skipper and raced for the next thirty-two years in Florida, Mexico and the Bahamas. When not traveling the world on research treks, lecture tours, or book signings, he lives on Pine Island, the same coast where he grew up. When not writing, he enjoys sailing among the more remote islands and cooking the exotic cuisines from his novels.