Spotlight on 'Daggers Drawn' actor Gley Viera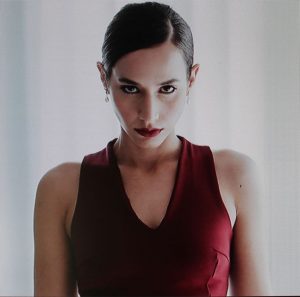 The short film Daggers Drawn is part of the 9 p.m. "Hottest Indie Film Block" on Saturday, May 21. The film stars Gley Viera as Ana and Ricky Herrera as Michael.
Viera is a film actor whose credits include complex leading roles in short films produced by The New York Film Academy and Miami Dade College. Her recent project, Metanioa, was nominated for the CinenaSlam Competition in the 2020 Miami Film Festival. Besides Metanioa and Ana in Daggers Drawn, her credits include the short film Viva (filming),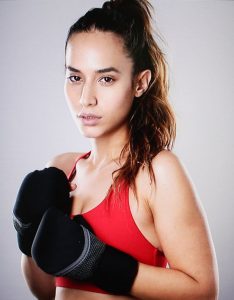 Saudade (post-production), Exodus (completed), Our Neighbor's Shadow (completed), Cherry in the short film Piece (2021), Ana in the short Sacrilegio (2021), Whitney in Sorority Secrets (2020), Set Girl/Woman in the television series The Vibes Tour: Act 1 (Welcome to the World of the Vibes Tour (2019), Film About Nothing (2019) and Thank You Diana (2019)), Person in Santa in Training (2019), Mariana in Huracan (2019), Laura in the TV movie The Owl's Nest (2018), Sam in the short Ctrl C (2016) and Marianita in Life is to Whistle (1998).
Gley's passion for acting shows in the value of the work she brings to set.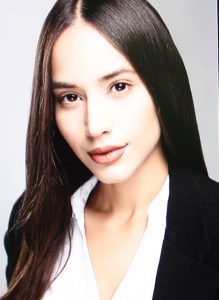 Whether she's in is a suspense thriller, relatable comedy or simply portraying a broken human, she is known for connecting deeply with the director and fellow actors to get the best possible outcome in each take and increase the overall results in the production experience. Her performance on the pilot episode of the Owl's Nest received Best Supporting Actress Award in the Top Short Festival 2018.
Gley Viera was born in La Habana, Cuba as Gleydis Maria Viera Rojas. At the age of 8, she immigrated from the island to join her mom in Mexico (Merida, Yucatán), where she became a competitive and medalist swimmer. When she turned 12, her mom relocated once again to Miami. Four years later, Gley decided to go into acting, training in film as well as working in commercials and photography campaigns.
May 7, 2022