Artsemble's Cesar Aguilera one of October's TGIM celebrity judges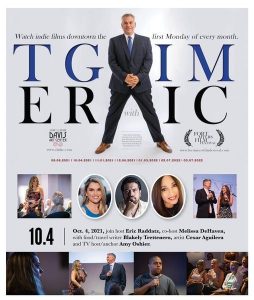 T.G.I.M. returns to the Davis Art Center on Monday, October 4. This month's celebrity judges are food and travel writer Blakely Trettenero, artist/curator Cesar Aguilera and TV personality and anchor Amy Oshier.
Many know Aguilera through his mixed media paintings, but he is also accomplished in drawing, painting, sculpture, film, special effects, make-up, costume design, fashion design, acting and even performance art. His mixed media pieces not only embrace traditional media such as oils and acrylics, but unconventional materials such as coffee, bleach, discarded technology and found objects of every ilk and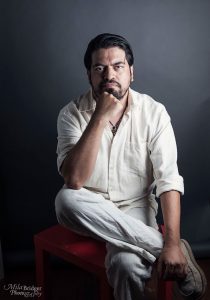 design.
Originally from Quito, Ecuador, Cesar is a guiding force in the Southwest Florida art scene. In 2015 he received the Gulfshore Life Emerging Arts Leader award. He is the art curator of the Sidney and Berne Davis Art Center's Grand Atrium and Capital Gallery as well as co-founder of Artsemble Underground, which he created with Brian Weaver in 2016 in order to create a platform that helps local businesses attract foot and other traffic with murals, sculptures, or art events without the need of an art institution or gallery that often hinders the creative process and final output. Today, Artsemble provides up-and-coming artists a platform to take them to the next level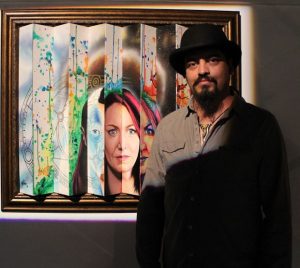 in their creative paths, with the idea that artists united can reach higher levels without the need of an art institution , to use art as an instrument of social change instead of a commodity.
Cesar is also the creator of Paionia in 2011, a wearable art brand focused on using discarded materials, mostly computer parts and discarded technology in an effort to create a sustainable consciousness in what we wear. He also serves as a board member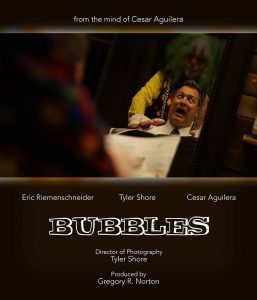 for Love your Rebellion. Also an aspiring filmmaker, Aguilera's short horror, Bubbles (starring local portrait artist Eric Riemenschneider), was screened at the 7th Annual Fort Myers Film Festival in 2017 after making its world premiere at TGIM the previous November.
The house opens for cocktails at 6:30 p.m. Screening start promptly at 7:00 p.m. in the Grand Atrium of the Sidney & Berne Davis Art Center, which is located at 2301 First Street in the downtown Fort Myers River District. Tickets are $10 for adults and $8 for seniors and students.
RELATED POSTS