Suited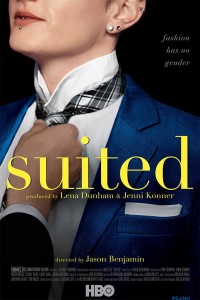 Between its opening on Thursday, April 7, and awards banquet and champagne dessert at the Broadway Palm Dinner Theater on Sunday, April 10, the Fort Myers Film Festival will screen 70 independent feature, documentary and short films. Among them is Suited, which will play at the Regal Bell Tower 20 at 5:00 p.m. on Saturday, April 9 and 10:00 a.m. on Sunday, April 10.
Produced by Lena Dunham and Jenni Konner (the creative forces behind Girls) and directed by Girls' former boom operator JasonBenjamin, Suited follows a handful of patrons of Bindle & Keep, a Brooklyn clothier who specializes in bespoke suits for gender non-confirming clients. Not familiar with the term? It refers to a
garment that is tailored specifically for your form. For most people, straight or gay, it's a luxury that will spoil you from ever again enjoying store bought clothes, no matter how upscale the manufacturer or retail outlet. But transgender people view bespokes as an affirmation of their identity. And Bindle & Keep has cornered the market for those outside the gender binary.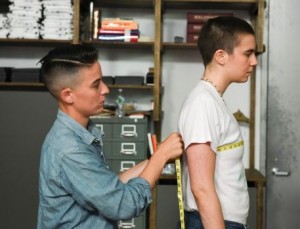 Bindle & Keep was founded in 2011 by Daniel Friedman, a straight former architect who turned to tailoring with the unapologetic intent of fleecing Wall Street wolves out of thousands of dollars for their threads. But Friedman changed course just one year later as the result of an encounter with transmasculine Rae Tutera (born Rachel), who joined as an apprentice before persuading him of the commercial potential in a high-end couturier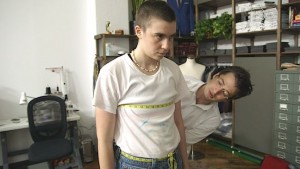 for the trans and genderqueer community. But the focus in this film is not on Friedman and Tutera, but six of the company's clients and the audience is largely left to wonder how a man who professes that he "didn't even have an opinion on gay marriage" when he first met Rae could end up doing what he now does for a living.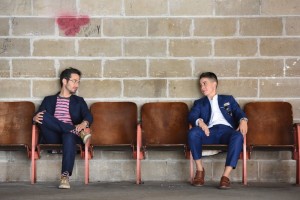 Exploring how notions of fashion, appearance and identity can be profoundly interdependent, the 77-minute documentary follows six sharply contrasting clients who require a suit for a specific function that involves some form of impressing others while staying true to their own identity. There's:
Derek Matteson, a transgender male nurse from the Appalachian foothills who's getting married;
Everett Arthur, an African-American trans man studying law in Georgia who sees a courtroom-ready Bindle & Keep business suit as a vital symbolic accessory for asserting his gender during interviews by potential employers in the highly-conservative confines of Atlanta's legal system;
Aidan Star Jones, a transgender adolescent from Arizona who wants suitably masculine attire for his Bar Mitzvah (which his supportive grandma has persuaded their rabbi to celebrate in lieu of the Bat Mitzvah the rest of the family deems more appropriate);
Jillian T. Weiss, an attorney and transgender woman who needs a power suit for an upcoming case she's defending at a Court of Appeals; and
Melissa Plaut, a gender-nonconforming cabbie who desires to herald in her 40th birthday bash in pinestripes.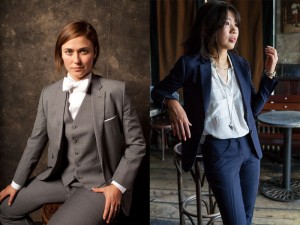 Each of these clients is introduced to the audience by means of a clever animated sequence in which they submit their names and a quick introduction to their stories on Bindle & Keep's webpage, which has a special "The more we know" box so clients can explain what they need.
"Arguably the most fascinating and eloquent character in the documentary, Everett speaks of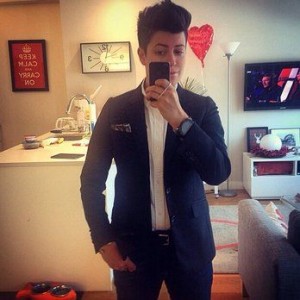 the fear of 'being found out' as transgender, while all he wants to do is blend in," writes one reviewer for The Hollywood Reporter. "This doesn't necessarily mean he's afraid to be open about his journey, but his experiences have taught him to be careful; he recounts how during one job interview he was told he was the ideal candidate except they couldn't deal with the whole 'transgender thing.' Indeed, one of the strengths of the film is how it constantly integrates telling details such as these and thus very casually manages to reveal some of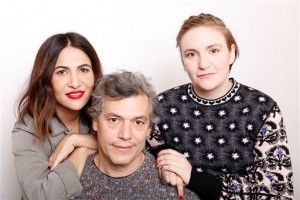 the complexities of being transgender in America today — and all that in a documentary that's ostensibly about something as ordinary as finding the right suit."
At its heart, "Suited" is a compassionate study of personal transformation from the inside out, not the outside in; the clothes here don't make the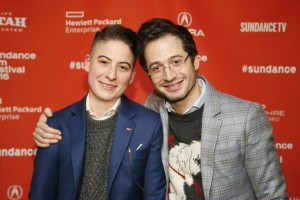 man (or woman or nonconforming person), but rather present and refine what has already been made.
Owen Pallett provides the musical score, which is a companionable mixture of gently melancholy and more upbeat vibes. Bob Richman is the cinematographer, and his videography gives the film a chic, classy sheen.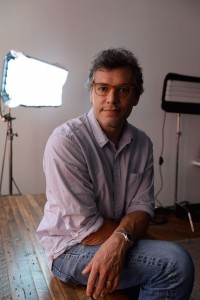 Benjamin, who will be in attendance for a Q&A to follow the Saturday screening, got the idea for the film after reading about David Friedman in an article appearing in the New York Times in 2013 under the title of "The Masculine Mystique."
Regal Cinemas Bell Tower 20 is located at 13499 Bell Tower Drive, Bell Tower Shops, Ft Myers, FL 33907. Tickets are $12 and available the day of the screening.
For a full program guide of all films playing at the Fort Myers Film Festival, head to one of the eight venues or download an electronic copy for your personal perusing on your device here. For more information head to FMff's website, Facebook page or Twitter feed today.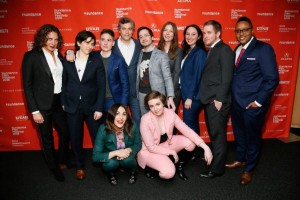 Related Articles.