Film and event schedule for Friday, April 8 – Downtown Fort Myers Library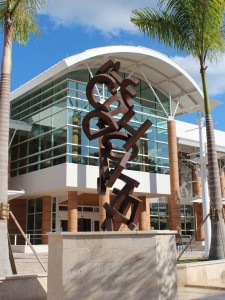 On Friday, April 8, the Fort Myers Film Festival screens a host of shorts, features and documentaries at three separate venues, the Sidney & Berne Davis Art Center, the Lee County Alliance for the Arts and the downtown Fort Myers Library. Here's what you will see at the Downtown Fort Myers Library:
8:oo p.m. Llama Nation: The Documentary (87m, U S A) Two 16 year old girls compete to be the national champion of llama showing. The only thing that stands in their way of the title is each other. The film is directed by Tanner Shinnick, who grew up on a llamas farm in Cohutta, Georgia and who even competed during his youth in llama shows, which are no less time-consuming,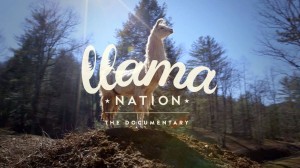 demanding and serious affairs than horse or dog shows involving, as they do, obstacle courses and jumping. "I was absolutely terrible at it," Sninnick admits. "I think the best I ever did was eighth place."
Shinnick left Cohutta in 2010 to attend the film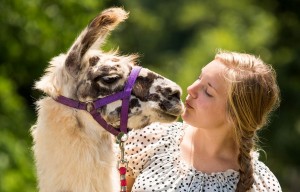 program at Brigham Young University-Idaho. He now works as a commercial cinematographer in Salt Lake City, Utah, where he lives with his wife and no llamas. When Shinnick set out to direct his first film in 2014, he knew where to find his subjects. Buoyed by a $17,000 Kickstarter campaign, he started work on a feature-length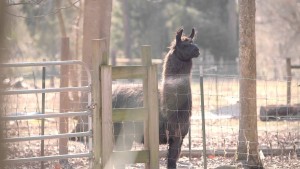 documentary exploring the uncommon existence of people who are obsessed with llamas, and ended up visiting 15 states over the course of a year.
According to journalist Liz Skalka, writing for Modern Farmer, "the film features a diverse lineup of llamas and their owners, but its main
storyline follows two teens—Janessa Hall of Dobson, North Carolina, and Hunter Snow of Monroe, Georgia—who are competing against each other for a championship title with the Alpaca Llama Show Association. While we won't spoil the outcome, it's safe to say that both teens, though friendly toward one another, competed hard for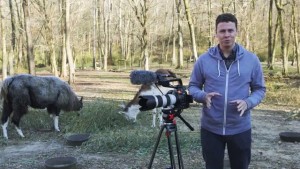 the title, each employing their own approach to showing. Snow has more than 10 llamas she rotates through. Hall, however, has a go-to llama, Pongo, that she trained from a young age."
When asked why people should go and see his documentary, Tanner is quick to respond that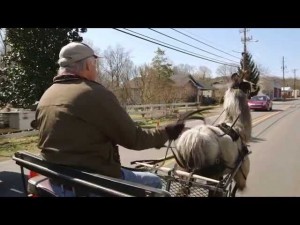 they're just kind of awkward looking, and funny and cool all at the same time. "You can't look at a llama and not have a smile on your face."
[Full Length Features: Documentary, Comedy, Adventure]
Related Articles.