October, 2016 T.G.I.M. musical guest Al Holland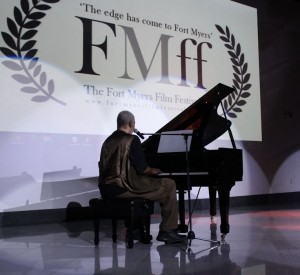 Al Holland is a familiar face at T.G.I.M. screenings. And his observations and comments during audience participation segments generally resonate with a broad cross-section of attendees. He was also empaneled as celebrity judge this past February, where he captivated the house with a story from his youth. And Al will be in the house on Monday, when he'll appear as T.G.I.M. musical guest. Known internationally as the keyboard player and a vocalist for world-famous Platters,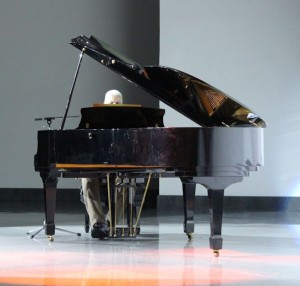 Big Al Holland has delighted audiences in Lee and Charlotte counties for years with his oldies, rhythm and blues, and Motown sounds.
Born in Detroit nearly 60 years ago, Holland has been involved with music all of his life. After years of violin lessons, Holland discovered the cello and became so proficient on the instrument that he played with the Detroit Symphony Orchestra, the Chicago Symphony Civic Orchestra and, later, the Charlotte Symphony Orchestra. He also played
keyboard and provided vocals for several groups before joining the showband Attraction before joining The Platters, an group that dates back to 1955 and was responsible for such hits as The Great Pretender, Only You (And You Alone), My Prayer and Smoke Gets In Your Eyes.
Holland was asked to play with the group when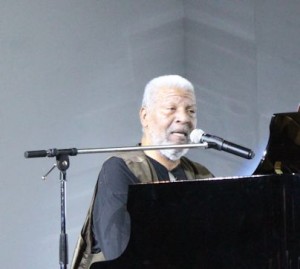 legendary founder Monroe Powell moved The Platters to Fort Myers in 1991. Holland's tenure with the group lasted from 1992 until 2002 and provided him with "the turning point" in his career as an entertainer. Holland has shared the stage with the likes of The Drifters, The Coasters, The Supremes and Frankie Valle and the Four Seasons. While Al has performed not only in the United States, but in Canada, Japan, the Philippines and Australia, he admits to not being a "road warrior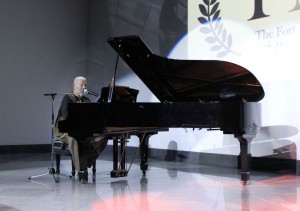 like he once was. But he still has "it," and on Monday night, he will undoubtedly wow the T.G.I.M. audience with his strong voice, excellent vocal range and winning personality.
As for that story from his youth, it came when he gave his opinion on a documentary by the name of Proud to Serve made by University of Tampa film student Kaitlyn Traurig. In the film, Traurig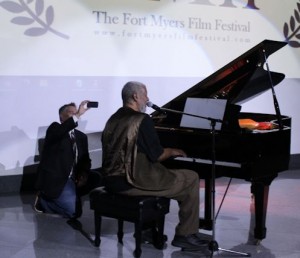 followed Lee County Deputy Sheriff Michael Zazwirsky during a 24-hour shift. As he patrolled and responded to various calls, Officer Zazwirsky talked about his calling and its challenges and opportunities. Zazwirsky received a special achievement award from the Fort Myers Film Festival for his role in the mini-documentary.
Following the film's T.G.I.M. screening in February, Holland recalled finding himself with a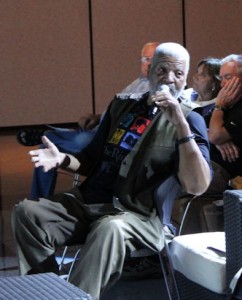 sniper's gun trained on his heart when a SWAT squad responded to a report of black kids with guns. But in spite of the rash of police shootings of unarmed black men, the incident Holland experienced sensitized him to the difficulties police officers face and confident that most are truly dedicated, honorable public servants trying to do the best they can under often impossible circumstance.
Related Posts: