Here's what people are saying about the Fort Myers Film Festival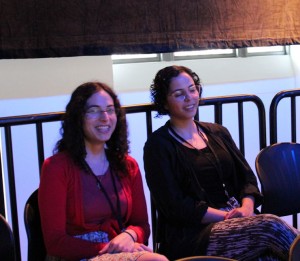 As folks gathered in their stadium-style seats inside the Sidney & Berne Davis for a screening of Embrace the Serpent, cineastes young and old had a chance to reflect on why they love the Fort Myers Film Festival.
Doug and Susan Cobb are attending their second Fort Myers Film Festival. "What we like most about the festival is that we know we're seeing films other people haven't seen and they're timely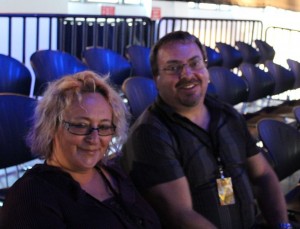 and entertaining," says Doug. "We love the diversity," Susan adds. "You wouldn't see them in mainstream." For his part, Doug appreciates the fact that "Some of them are quite off the wall."
Unfortunately, as "snow birds," they've not yet had an opportunity to participate in any of the TGIM (Thank God for Indie Mondays) screenings leading up to the festival, but now that they know about TGIM, it's on their agenda for next season.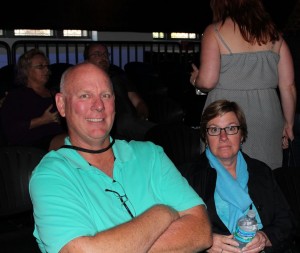 "We were here yesterday for two of the shorts segments and then we chose this film and the Maya Angelou film for tonight," said Susan. "This one looks really interesting," they said with voice of the Academy Award nominee for Best Foreign Language Film.
Cher Wilson was at Embrace the Serpent with Touch filmmaker Harper Lee Rogers. She's attended several film festivals across the country. "This is my first one in Fort Myers. "They're fun because you see things you don't normally see." And as a filmmaker herself, Harper Lee Rogers loves the opportunity that film festivals give her and the general public to network with filmmakers and other film industry people such as actors and directors.
John Meyers was in the SBDAC Grand Atrium with his friend Yvonne. He's attending his very first film festival, but Yvonne hasn't missed a Fort Myers Film Festival since year 2 in 2012. From that perspective, Yvonne has been impressed by how much FMff has grown over that span. "There are way more films. There are more locations. And there are more people. It's getting bigger and better." And echoing the sentiment expressed by Doug and Susan Cobb and Cher Wilson, Yvonne like that these are films you can't see anywhere else. "That's the number one reason. Okay, it's social, but I love independent films and where else can you see them? This is the only time."
From Michigan, Embrace the Serpent was the first film that Molly was viewing at the Fort Myers Film Festival. But Molly is no stranger to film festivals. She's volunteered at a film festival called Cinetobia and her friend Laura has been to Tribeca Film Festival in Manhattan and the Berlinali Film Festival in Berlin. Both are in town on vacation and they overheard Eric Raddatz and Melissa DeHaven talking about it while they were having breakfast and so they decided to check it out. "I like foreign films, particularly those from South America," said Laura of their choice to view Embrace the Serpent. "The reviews have been positive so it seemed like a good one to come to."
Mark and Mary attended a fundraiser for the Southwest Florida Music Foundation and two VIP tickets were part of the silent auction. We read what they had about it, decided it was something we'd be interested in, so we bid on it and won the tickets. So here we are," Mark explained.
"We went last night to the gala as well," Mary pointed out.
"I liked the film and the Q&A," Mark mused. "I didn't know too much about New York art or the artists who sell on the street, and I found it interesting that they're still there but Marcus Jansen isn't and has achieved success and notoriety. I guess someone saw him and he got recognized and the other guys didn't. It's all about catching a break."
Catch your own break and attend this year's Fort Myers Film Festival. You'll see films you simply won't find anywhere else. You'll meet people from all over the world, with lots of different experiences and points of view. And you'll leave inspired.