Spotlight on 'Examine & Report' filmmaker John Scoular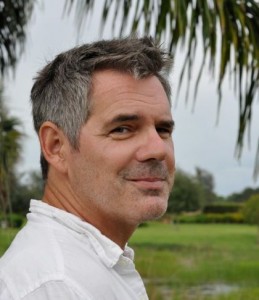 John Scoular is an award winning filmmaker, director, producer and cinematographer. Together with his wife, Madeline, John owns and operates Scoular Image, Inc., an HD multi-media video production and still photography company dedicated to creating and developing innovative, character-driven content for its clients. With a unique vision and commitment to the story, Scoular Image produces commercials, documentaries and other films. And in partnership with Marine Team International, Scoular Image also provides underwater, open boat and aerial video production under the banner of Pure Image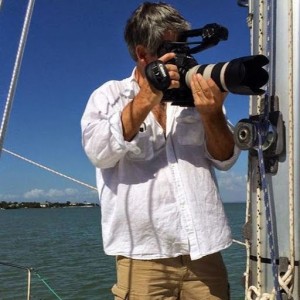 Productions. "Most commercial directors dream of doing a feature film," John quips. "We did a feature film first and now we do commercials. That's how we roll."
It all started when attended the University of Texas El Paso, where he studied communications and drama. Inspired by Joe Namath and Steve McQueen, he was on full scholarship as UTEP's quarterback. After college, John moved to New York, where he studied at H.B. Studios before relocating to Los Angeles to continue theater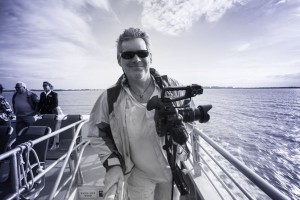 studies at The Beverly Hills Playhouse. "Playing in front of 50,000 at the Sun Bowl or 50 at the Santa Monica Playhouse was pretty much the same," John relates.
Acting in small theaters across L.A., Scoular began writing and directing both stage plays and short films, paying the rent by working for some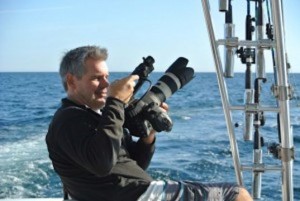 fantastic commercial and music video directors. "Getting paid to learn the film industry was priceless," says John of the experience. Not satisfied with his lighting and camera skills, John enrolled at The Los Angeles Film School, where he majored in Directing, Cinematography & Screenwriting.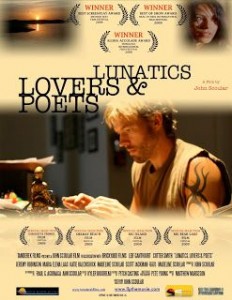 Upon graduating with honors John directed his first feature film from his original screenplay, Lunatics, Lovers & Poets. Produced by his wife, Madeline, and Jeremy Robinson of Brickyard Films, the indy film won six awards at film festivals across the country, including Best Screenplay, Best Feature, and Best Director. And without any studio backing, it was released in 15 states through Carmike Cinemas, the fourth largest chain in the country. The film is available on DVD and VOD from Amazon.
After landing in Naples and adding a third child to their family (they now have four), John and Madeline began work on a documentary titled Paradise Reef: The World is Watching and a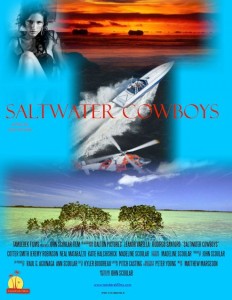 feature film called Saltwater Cowboys, which is due out in 2016. But the project that has all of Southwest Florida talking at present is Marcus Jansen: Examine & Report, a documentary that seeks to introduce viewers to the world of contemporary art through the vantage of the work of local artist and favorite son Marcus Jansen.
Scoular Image began shooting Marcus Jansen: Examine & Report in August of 2015. In the documentary, Scoular interviews renowned art dealers, critics, scholars and collectors as they dissect Jansen's work and motivation for painting while examining the direction of his unique socio- political
urban influenced paintings that have been gaining more and more critical attention and acclaim over the recent years. The film was shot in four separate locations, New York, London, Miami and Fort Myers, where the artist lives and maintains his studio and international headquarters in a 14,000-square-foot studio loft space known as UNIT A Contemporary Art Space.
Art personalities in the film include Steve Lazarides from Lazarides Rathbone, who gained fame as street artist "BANKSY's" first agent, as well as Lawrence Voytek, Robert Rauschenberg's long time director of art production for over thirty years who advised some of the top art institutions in the world such as the Guggenheim Museum, PACE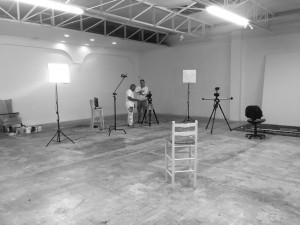 and Gagosian Gallery in New York. Special footage includes a first-ever glimpse of the artist actually at work and an intimate look and interview with Jansen himself.
Jansen is showing his work as part of a major museum traveling solo exhibition over the next two years, kicking off with the world premiere at the Barbara B. Mann Performing Arts Hall. The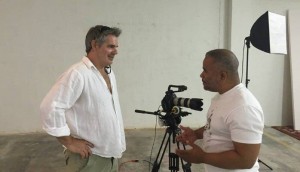 film will be shown at Jansen's solo exhibition in Rome, as well as those following in Beijing, New York and other locations yet to be announced.
Jansen is an award-wining painter and is collected in museums such as the New Britain Museum of American Art, The Moscow Museum of Modern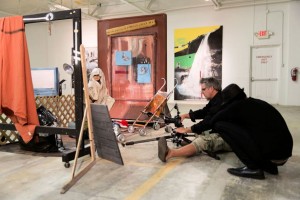 Art (MMOMA), the Housatonic Museum of Art, the Kemper Museum of Art and the Smithsonian Institution in Washington, D.C.
Related Articles.