Maya Angelou film wins Best Documentary at 2016 Fort Myers Film Festival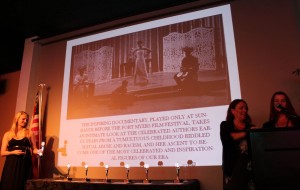 Maya Angelou and Still I Rise has won Best Documentary at the 2016 Fort Myers Film Festival.
"An eloquent poet, writer and performer, Maya Angelou's life intersected with the civil rights struggle, the Harlem Writers Guild, the New Africa movement, the women's movement, and the cultural and political realignments of the 1970s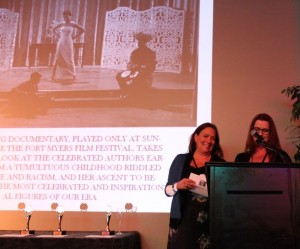 and '80s," state co-producers/directors Bob Hercules and Rita Coburn Whack. "Her first book, I Know Why the Caged Bird Sings, catapulted Dr. Angelou onto the literary stage and became an international best-seller. She appeared in numerous documentaries, talk shows and feature films, was awarded the Presidential Medal of Freedom, and was nominated for the Pulitzer Prize, yet shockingly, has never been the subject of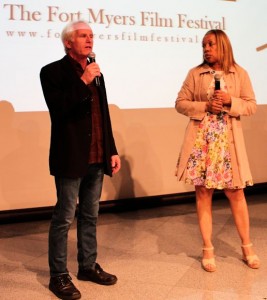 her own feature documentary. Having lived such a rich, passionate life and been a witness, as well as a participant, in some of the most profound periods of the last century, her full biography is extraordinarily rich and varied. Dr. Angelou lived not one life, but half a dozen, and yet parts of her story have fallen into obscurity. Maya Angelou And Still I Rise reflects on how the events of history, culture and the arts shaped her life and how she, in turn, helped shape our own worldview through her autobiographical literature and activism."
Recognizing the importance of this film and its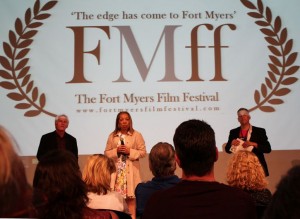 inspirational message for people across all demographic and racial divides, the Fort Myers Film Festival screened the documentary not once, but four times: first, at the Heights Foundation, where it was seen by a standing-room-only group of at-risk children and teens; then at The Quality of Life Center at 3210 Dr. Martin Luther King, Jr. Boulevard; after that, in the Grand Atrium of the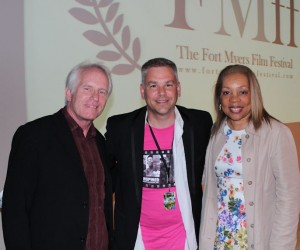 Sidney & Berne Davis Art Center; and finally at the Regal Cinemas Belltower 20 off Daniels Boulevard on Saturday.
For more on Maya Angelou and Still I Rise, see: