'Maya Angelou & Still I Rise' screenings
Fort Myers Film Festival announces screenings of Maya Angelou documentary (03-17-16)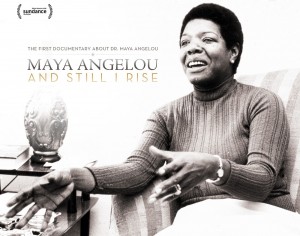 The 2016 Fort Myers Film Festival has announced that among the films it will screen this year is the award-winning documentary Maya Angelou and Still I Rise. This unprecedented film by Bob Hercules and Rita Coburn Whack celebrates Dr. Maya Angelou by weaving her words with rare and intimate archival photographs and videos that paint hidden moments of her exuberant life during some of America's most defining civil rights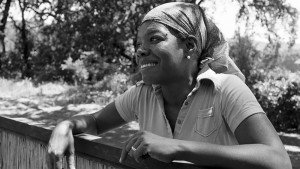 moments. From her tumultuous upbringing in the Depression-era South to her swinging soirees with Malcolm X in Ghana to her inaugural speech for President Bill Clinton, Hercules and Whack provide interviews with Dr. Angelou (whose indelible charm and quick wit make it easy to love her) as well as a host of the celebrities and other luminaries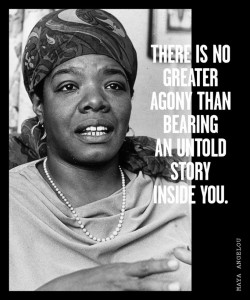 who knew and loved her such as Bill and Hillary Clinton, Quincy Jones, Oprah Winfrey, Cicely Tyson, Diahann Carroll, Jules Feiffer, Nikki Giovanni, Lou Gossett Jr., Guy B. Johnson, Robert Loomis, Dan Martin, Louise Meriwether, Valerie Simpson and John Singleton. 
The only other venue where this documentary has been seen to date is the Sundance Film Festival. In recognition of that fact plus the subject's importance to the community, the FMff has planned a catered red carpet rollout of the film at the Sidney & Berne Davis Art Center at 7:45 p.m. on Friday, April 8, 2016. Both filmmakers will be in attendance and will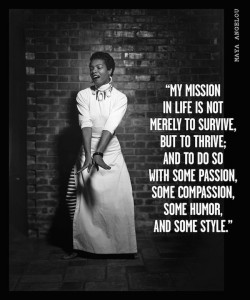 participate in a Q&A following the screening. Tickets are just $10.
The Fort Myers Film Festival is also partnering with Quality Life Center in Fort Myers for a free screening of the documentary at 6:00 p.m. on Thursday, April 7, 2016. The documentary will also be shown privately at the Heights Foundation for a group of students, as well, with special thanks to the SWFL Community Foundation. Directors Bob Hercules and Rita Coburn Whack plan a meet and greet Q & A session after these screenings.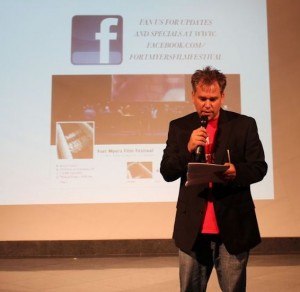 "It was important for me to offer something to Quality Life Center," states FMff Director Eric Raddatz.  "I believe this film will truly be inspiring to everyone in our community, especially in light of recent happenings that undermine efforts for progress. Mr. Muhammad has done so much with Quality Life Center and it is an honor to partner with them to advance the positive cause I share with them." The Quality Life screening of the film will be free to the community. The center is located at 3210 Dr Martin Luther King Jr Blvd, Fort Myers, FL 33916. For more information, please click HERE.
Related Posts: