Seven Ten Split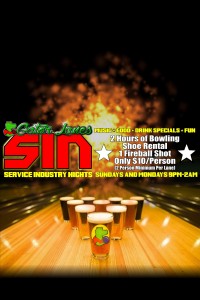 One of the most popular and well-attended Shorts Blocks screened by this year's Fort Myers Film Festival was #8. That's should come as no surprise as it featured films made by local filmmakers and starring local talent. One of the shorts included in this block was Seven Ten Split directed by Jordan Axelrod.
This 20-minute short Seven-Ten Split follows two parallel stories entirely within a small town bowling alley, one in which a recent college grad's anxiety overwhelms him prior to the arrival of his blind date. The other follows a young teen named Annie, who is also waiting for a date and possibly her first kiss, and the deep, but short-lived connection she forms with Paula, a lonely employee of the bowling alley.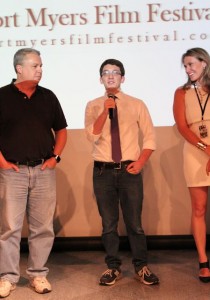 During his time at NYU Tisch School of the Arts, Jordan Axelrod has written and directed numerous short films while developing and writing a feature screenplay. He has also worked in the camera department of Jason Bateman's upcoming film, The Family Fang, and is currently shooting and editing behind the scenes material for the upcoming Broadway musical incarnation of School of Rock with music by Sir Andrew Lloyd Webber. Inspired by the work of Alexander Payne, Richard Linklater, and Mike Nichols amongst many others, he hopes to continue the legacy of filmmakers who create work that both entertains and moves audiences.
The Sixth Annual Fort Myers Film Festival wraps tonight with a 7:00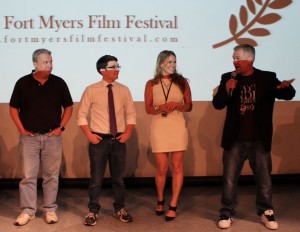 p.m. champagne dessert and awards ceremony at the Broadway Palm Dinner Theater. The Fort Myers Film Festival is an intelligent independent filmmaker's preferred event to create, unite and showcase the finest artistic cinematic works. The Fort Myers Film Festival is known for world-class swagger and support of local filmmakers. The event has featured hundreds of local filmmakers and is a must attend for cineasts who love independent film and film festivals.
Related Fort Myers Film Festival Articles.