Thank God for Indie Mondays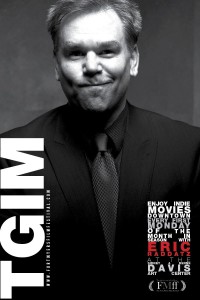 Beginning September 7, 2015, the Fort Myers Film Festival (FMff) will be screening films that have been submitted to it for inclusion in its annual film festival. Called Thank God for Indie Mondays or TGIM, the screenings follow a pre-determined format.
TGIM is held at the historic Sidney & Berne Davis Art Center, located at 2301 First Street, in the heart of the downtown Fort Myers River District. Doors open at 6:30 p.m. for cocktails, pizza from Capone's, coffee from Bennett's and a half hour of socializing.
At 7:0o p.m., hosts Eric Raddatz and Melissa DeHaven introduce the evening's panel of celebrity judges. The judges typically enjoy a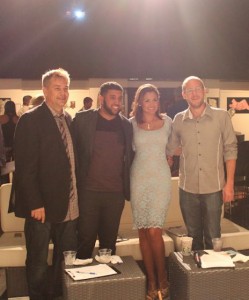 background in film, the arts or local culture and offer their critiques at the end of each indie film, which can range in time from just a few minutes to more than 15 minutes in length. After the judges have their say, the audience gets theirs as Melissa DeHaven roams the floor with a live microphone so that everyone can hear. Participants also get a score sheet, so that even the shiest film lovers can grade each submission and include their comments. The once-a-month format (which debuted last season) allows FMff to "pay closer attention to the quality of content, of judges and musical performances" and make "every first Monday more special,
more memorable and more exciting," states festival director Eric Raddatz. "We can really be proud that we have fresh independent films on tap all season long with the Fort Myers Film Festival and not old played films everyone can see on Netflix or pick up at WalMart. I'm fond of the fact that we have an artistically-minded community that gets that."
Following the last film, the judges and audience are invited to continue their discussion at Twisted Vine Bistro. The "afterbuzz" not only includes spirited conversation, but late night happy hour prices on drinks and appetizers. A special podcast of attending filmmakers will also be made at Twisted Vine.
TGIM Tickets are $10 for adults and $8 for seniors and students. There will be a 1/2 price off offered to all Facebook members through summer. Check out updates and more deals at www.fortmyersfilmfestival.com, on Facebook & Twitter.
_____________________________________
Celebrity judges and musical guests announced for balance of this season's T.G.I.M.s (09-08-15)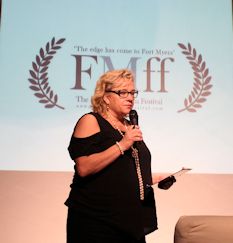 This season's first T.G.I.M. is over, but there remain five more first Monday sessions:
Monday, October 5's T.G.I.M. will feature Miss DC 2015 Haely Jardas, actor/director and Diva Diaries' Stephanie Davis and Sidney & Berne Davis director Jim Griffith as celebrity judges, with musical guest Vivace, host Eric Raddatz and co-host Melissa DeHaven.
For Monday, November 2nd's T.G.I.M., Artis-Naples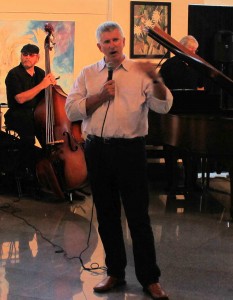 Communications Director Jonathan Foerster, FGCU professor Mike Donlan, and Julia Ditomaso will serve as celebrity judges, with Official Outcome the musical guest.
Monday, December 7's T.G.I.M. will have filmmaker John Biffar, Json Teeters and The News-Press' Nicole Forbis as celebrity judges.
On Monday, January 4, 2016 Jordan Axelrod, Dillon Dallidonis and Melissa Cofta will be T.G.I.M.'s celebrity judges, and for Monday, February 1, the judges will be Matlacha and Bealls artists Leoma Lovegrove, Scott Saxon, and actress Stella Ruiz with Al Holland serving as musical guest.
So mark your calendars and come get a view of how the Fort Myers Film Festival views submissions for festival and have a say whether or not they should make final programming
_____________________________________________
T.G.I.M. kicks off on Labor Day, September 7 (09-04-15)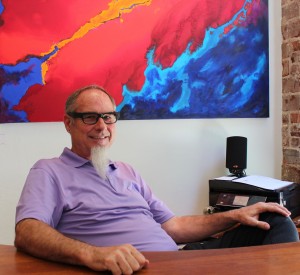 T.G.I.M. kicks off another season on Labor Day night. Join celebrity judges and talent Terry Tincher, fashion designer Kariza, Ask an Expert radio host Tom Conwell, FMFF programming director Toni Gonzales, legendary comedian Norma Miller and musical guest Gabrielle Macafee when host Eric Raddatz and co-host Melissa DeHaven screen candidates for the Fort Myers Film Festival's April 7-10, 2016 line-up. T.G.I.M. offers fresh films, not in distribution,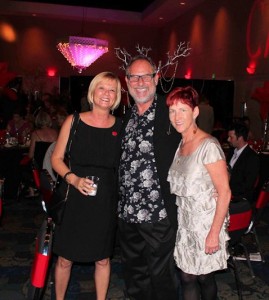 local celebrities and honorary judges, indie music, conversation, drinks and more. Doors open for happy hour at 6:30 p.m. with pizza from Capone's and coffee from Bennett's. Films are presented at 7 p.m.
This year, the Fort Myers Film Festival is encouraging all to #BeInspired and use the hashtag when discussing T.G.I.M. "If you want to be inspired you have to go somewhere you CAN be inspired," host and director Eric Raddatz said. "If there is a better place to go in Southwest Florida, someone please tell me. Here you get fresh, indie short films, indie music, smart people, great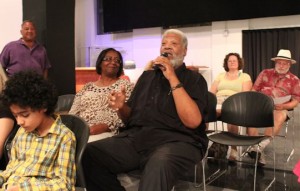 food and drinks and the most fun you can have, all with intellecualization and a conversation in our community that is so needed and so valuable. This year we were honored to be awarded a Chrysalis Award for cultural achievement by the Lee Visitors Convention Bureau and the Fort Myers Chamber of Commerce. All I can say is there is a good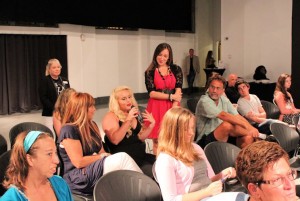 reason for that."
As always, an "afterbuzz" will be held following T.G.I.M. at the nearby Twisted Vine Bistro, 2214 Bay St., where late night happy hour prices on drinks and appetizers are offered to T.G.I.M. audience members. Twisted Vine was most recently recognized with an excellence award from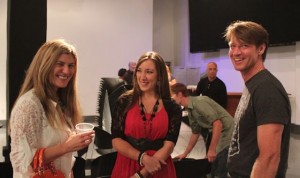 Wine Spectator, the only restaurant in Fort Myers with that distinction.
A special podcast of attending filmmakers will be taped after each T.G.I.M. at Twisted Vine bistro. To hear that audio podcast go to https://itunes.apple.com/au/podcast/eric-raddatzs-podcast/id994296559.
______________________________________________________________
T.G.I.M. resumes on August 3 with screening of 'Leaving Circadia' (07-26-15)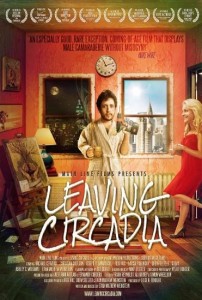 Thank God for Indie Mondays resumes August 3 with a screening of Leaving Circadia.
Leaving Circadia is a witty, coming-of-age romantic dramedy that follows the misadventures of Tom, the slacker superintendent of a Brooklyn brownstone apartment building, and his only slightly more responsible buddies, chronicling their difficult transition from the happy-go-lucky lifestyle of their twenties to the often harsh reality of thirties adulthood. The film was written and directed by first time filmmaker Evan Mathew Weinstein, who moved away from his typical on-camera role as actor and took post behind the cameras. The film's cast including Joseph R. Gannascoli of "Sopranos" as Tom, and co-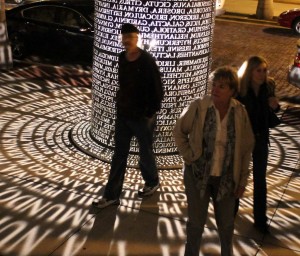 stars Christian Coulson of "Harry Potter" and 2015 Tony Winner Michael Cerveris.
Circadia has been sweeping the festival circuit by storm garnering attention and praise from the media and film critics, already winning more than 10 awards including "Director's Choice" at Indie Spirit, the "Verizon People's Choice Award" and "Best Feature" at First Glance. The film recently premiered on May 16 at the Soho Film Festival in
New York and screened at the Manhattan Film Festival on Tuesday, June 23.
The film will be shown at the historic Sidney & Berne Davis Art Center, located at 2301 First Street, in the heart of the downtown Fort Myers River District. Doors open at 6:30 p.m. for cocktails, pizza from Capone's, coffee from Bennett's and a half hour of socializing. TGIM Tickets are $10 for adults and $8 for seniors and students. There will be a 1/2 price off offered to all Facebook members through summer. Check out updates and more deals at www.fortmyersfilmfestival.com, on Facebook & Twitter.
_____________________________________
About the 6th Annual Fort Myers Film Festival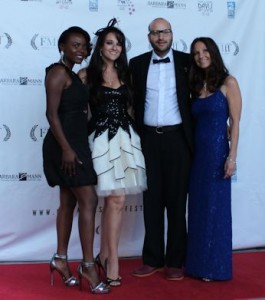 The Fort Myers Film Festival's 6th annual festival will be held April 7-10, 2016 with an opening night gala at the Barbara B. Mann Performing Arts Hall, screenings at the Sidney & Berne Davis Art Center, Alliance for the Arts and Regal Bell Tower 20,  and closing champagne and dessert awards ceremony at the Broadway Palm Dinner Theatre, as well as dinners and after-parties at Twisted Vine Bistro, Blu Sushi, Firestone and other select venues.
The gala at the Barbara B. Mann Performing Arts Hall is a black tie affair that affords attendees a rare opportunity to dress to the nines. FMff rolls out the red carpet promptly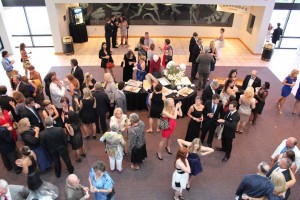 at 5:00 p.m. so that arrivals can not only experience what's it's like to walk the red carpet, but have their pictures snapped by paparazzi and the press. Inside the Performing Arts Hall, guests gather for drinks, musical entertainment and mingling with local and international filmmakers prior to the featured movie, which begins at 7:00 p.m. Tickets are $19 for general admission or $99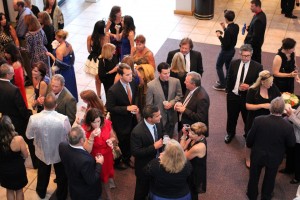 for the VIP experiences, which includes a star-studded backstage after-party with music, dancing, a fully-stocked bar and the chance to meet the stars of the evening's film, filmmakers and other VIPs. The event features delicious foods from  a number of local restaurants. Watch last years video here http://www.facebook.com/video/video.php?v=10150579767950565. To buy tickets, please go to www.bbmannpah.com.
_______________________________________________
A note about the Fort Myers Film Festival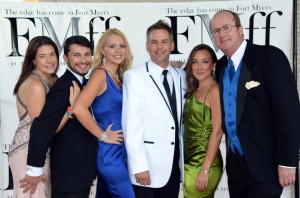 The Fort Myers Film Festival began in 2010 with between 50 and 60 movies and perhaps as many as 1,000 people attending. Last year (2015), it screened 85 films and attracted in excess of 2,000 people. Qualitatively, the films have improved dramatically as well, says founder Eric Raddatz. "That first fest got only 100-150 submissions," Raddatz notes. Now the FMff gets about 350 from
more than 20 countries, and many have screened previously at Sundance and other major film festivals.
Raddatz created the Fort Myers Film Festival after the Naples International Film Fest voted him off its board of directors in 2010 because of creative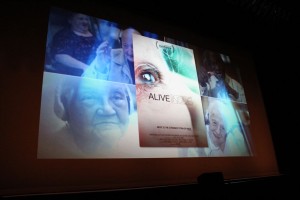 differences. In the five years since, Raddatz, co-host Melissa DeHaven and some 25 years have built the Fort Myers Film Festival into an intelligent independent filmmaker's preferred event that showcases the finest artistic cinematic works available anywhere. Known throughout the industry for its world-class swagger and the support of local filmmakers, the 5-day festival is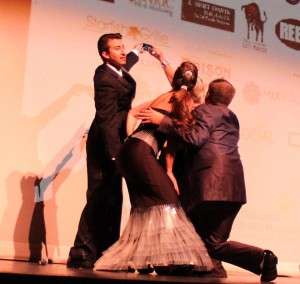 populated by the most vibrant intellectual and edgy crowd to grace Lee County in decades. The event not only features hundreds of local filmmakers and is a must attend for cineasts who love indie film and film festivals, its reputation is responsible for attracting tourists, winter and year-round residents to Southwest Florida – a fact that was recognized recently by the Lee County Visitor & Convention Bureau and Greater Fort Myers Chamber of Commerce, who awarded the Fort Myers Film Festival its prestigious 2015 Chrysalis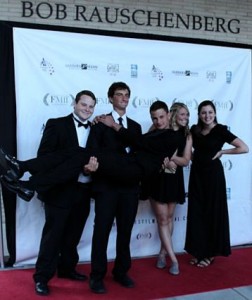 Award for Cultural Achievement.
While the independent films, documentaries and shorts shown at the festival and the Thank God for Indie Mondays (TGIM) screenings leading up to the annual event appeal primarily to a niche crowd, more and more people are discovering that independent movies can change the world. "The right movie at the right time can change how we think about other people, other cultures and even ourselves," notes Raddatz. "One person can change the world." All it takes is an independent filmmaker with a digital video camera, a shoestring budget and an unwavering vision.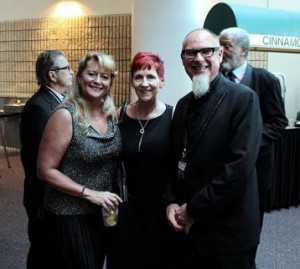 Among the life-changing indies that the Fort Myers Film Festival has presented in the past are "Alive Inside," the 2014 Sundance audience-award winning story about how music can significantly and most positively impact those suffering with dementia and Alzheimer's; the 11-minute experimental movie "camchat," which looks at online sexual encounters and relationships through one man's interactions; and the 2013 orca documentary "Blackfish," which led to boycotts at Sea World and is still having ramifications for the theme park.
FMff's sixth season begins on August 3, 2015 with a screening of Leaving Circadia (see above for details).
_______________________________________________
Archive of Articles about Celebrity Judges and Indie Films
Meet November 3 celebrity judge Amy Bennett Williams (11-03-14)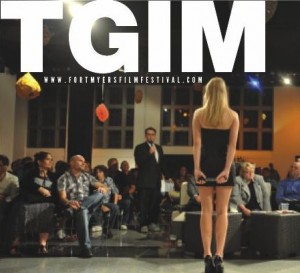 The next T.G.I.M. event will be held at 7 p.m. Monday, November 3 at the Sidney & Berne Davis Art Center. The celebrity judges for November's T.G.I.M. are News-Press' Amy Bennett-Williams, supermodel Cinthia Sanchez, and Artis-Naples' Jonathan Foerster, with Heather Brooks as musical guest.
Amy Bennett Williams came to The News-Press in 1988 as an ashtray-emptying, obituary-writing clerk/reporter, then moved through a series of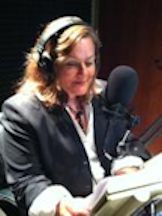 assignments at the paper, covering everything from cake contests to tuberculosis outbreaks. She left The News-Press to edit the regional magazine Gulfshore Life for four years. During that time, she was named Editor of the Year by the Florida magazine association. She returned to The News-Press as its Lifestyles editor in 1998. In addition to writing features and news articles, Williams conceived the paper's weekly Tropicalia magazine, where her column, Field Notes appears. Her pictorial history book, "Along the Caloosahatchee River" was released by Arcadia publishing in 2011, and she's at work on a second. Her sense-of-place essays air weekly on local NPR affiliate WGCU. From the beauty found in Southwest Florida to heart-warming stories of family, friends and neighbors, her essays take us around our community and often into our past.  Her commentaries extol the beauty found in the commonplace objects and places – and are delivered with a touch of tenderness.
She lives in rural Alva with her writer husband, Roger, two sons and an ever-changing menagerie of fur folk.
_______________________________________________________________________
Meet October 6 celebrity judge Krista Fogelsong, ABC7 nightly news co-anchor (09-13-14)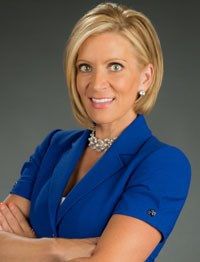 The next T.G.I.M. event will be held at 7 p.m. Monday, October 6 at the Sidney & Berne Davis Art Center. Krista Fogelsong, Crave Culinaire chef Brian Roland, musical producer Kingsley Gardner, and Mundofox TV's Lorena Placencia will be the celebrity judges for the evening.
When Krista Fogelsong initially arrived in Southwest Florida, she knew she had found a place she loved. But it wasn't until an opportunity to be closer to family up north pulled her away from an anchor post at FOX 4 (a position where Fogelsong earned the respect and trust of both Collier and Lee County residents) that she realized the Paradise Coast was indeed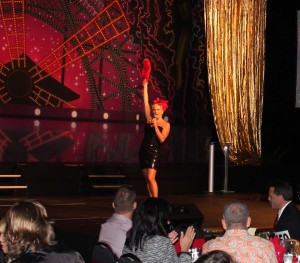 her home. Last year marked her return, and she couldn't be happier. After a stint on the morning desk for NBC2 News Today, the night owl found a place beginning August 18 on the nightly news at ABC7.
Krista describes her personal style as "fun, flashy and fearless," and she is known for her fashionable flair and delightful personality. She borrows her motto and mantra from Abraham Lincoln: "Live a good life, and in the end, it's not the years in the life, it's the life in the years." And she says that the sweetest part of enjoying success is "being able to use my local celebrity status to help charities,"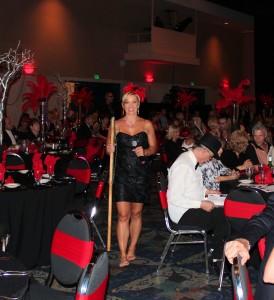 which include the American Cancer Society, Susan G. Komen for the Cure, the Muscular Dystrophy Association, Cystic Fibrosis, Juvenile Diabetes, Children's Miracle Network, Bosom Buddies, Multiple Sclerosis Society, the David Lawrence Center and United Way. Krista has a special place in her heart for animals and has helped different Humane Societies as well as the Animal Refuge Center. Last year, she shared the role of Live Auction Emcee with Jenna Persons at the 25th Annual Arts for ACT Fine Art Auction and Moulin Rouge gala.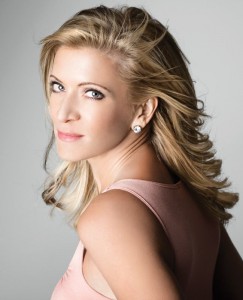 Krista grew up in the small town of Baker, MT and graduated from high school in Spearfish, SD. Krista got her start in television as a reporter at KMOT-NBC in Minot, North Dakota, where she also attended Minot State University and received her BA in Broadcasting. She also spent a few years in Rapid City, South Dakota working as a main anchor at both KEVN-FOX and KNBN-NBC. After spending most of her life up North, she moved to the Sunshine State and worked as the Main Anchor at FOX4 in Fort Myers for five years and won "Southwest Florida's Best Anchor Team" twice!
Krista loves to bake and eat. "White cake with white frosting, preferably wedding cake," is her guilty pleasure. As a result she spends a lot of time at the gym, rollerblading, biking, and walking with her husband and two dogs.
______________________________________________________________________________
Labor Day TGIM cineastes treated to award-winning short that draws attention to pitfalls facing phone-obsessed Digital Native generation (09-13-14)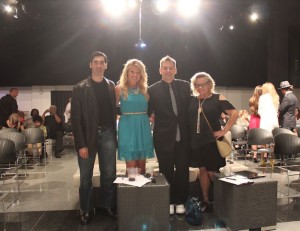 One of the more famous lines repeated by Forrest Gump in the eponymous film is "Moma always said that life is like a box of chocolates; you never know what your gonna get." This age-old (Norwegian) adage certainly describes Thank God for Indie Mondays. But last Labor Day, it was pretty much horror night, which all five films containing violent and often disturbing themes, images and storylines. But without question, the
most disturbing film of the night was #nightslikethese, written and directed by Hannah Macpherson (right).
The film features Rowan and Cali, two 15-year-old girls who drug Cali's parents so that they can sneak out to visit Rowan's crush, an older man who works at a gas station. "As both girls are obsessed with their phones, we experience life with them through their social media – a series of hashtags, selfies, and texts from boyfriends and bullies," says Macpherson's website by way of synopsis. "When the night's escapade takes a disturbing turn for the worst, we learn just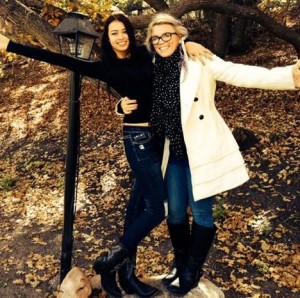 how disconnected and desensitized social media has made these troubled teens."
Rowan sums it up best. "No one cares about anything except themselves anymore," she bemoans. "That's what Facebook did to us." While the entire film amply underscores that theme, Macpherson's surprise ending was so shocking and unexpected that it left the audience and celebrity judges searching for words to express their alarm and dismay.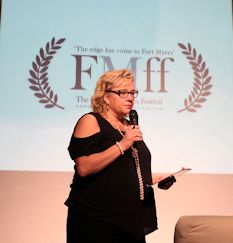 Celebrity judge Stephanie Davis knows a little somethin' somethin' about Facebook and social media herself. A post on Facebook that she's stopping in a downtown eaterie for a quick bite or cup of coffee is likely to garner a couple of hundred likes. And when she tore an ACL dancing one night, she even posted photos from the operating room to let her friends and fans know her surgical status. "We live our lives on Facebook now," the Downtown Diva admitted. "This is all we know."
As News-Press.com's Digital Engagement Editor, David Plazas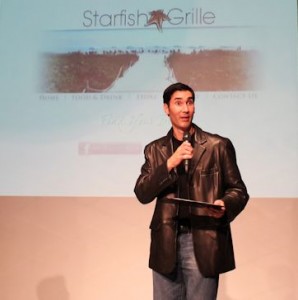 leads the publication's digital and social media team, collaborates with editors to advance the News-Press' journalism, serves as liaison to its marketing department, and champions content on all platforms to the News-Press' wide-ranging digital audiences. He found #nightslikethese  disturbing but highly captivating. "It really illustrates how the lines have blurred between virtual and physical life."
For WINK News anchor Haley Hinds, #nightslikethese provided a "big dose of reality."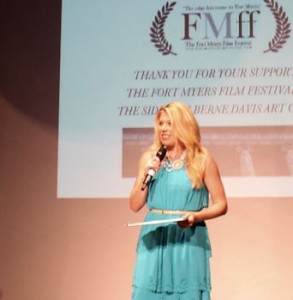 And providing a big dose of reality is precisely what Macpherson intended when she wrote the film's script. "Teens are different now," Hannah explains. "They have phones and computers and social media. They talk all the time to each other, even in the middle of the night. They update their status, post pictures, bully one another and meet strangers. The chatter doesn't stop. They are taking a million photos, mostly of themselves. They are narcissists."
When Macpherson started writing #nightslikethese, she became fascinated with teenagers and their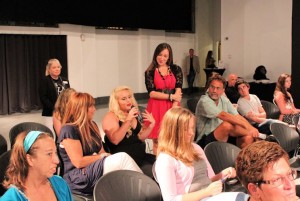 overuse of social media, their absolute obsessive reliance on their phones, and the sheer anxiety that accompanies that knee-jerk compulsion to check your Facebook feed every thirty seconds.
"And then I fell in love with #hashtags," Hannah continues. "Each hashtag is a doorway into another world – and there are millions of worlds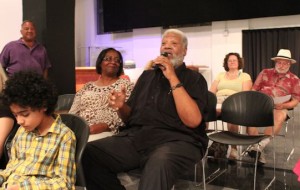 where these teens are hanging out virtually and meeting each other (#blood, #twerkteam, #naked). I am passionate about revealing to the world the potential pitfalls facing the generation we've nicknamed the 'digital natives.' #itsnotpretty. #be afraid, very afraid."
As one TGIM audience member sagely observed,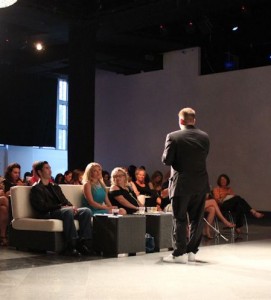 "everyone's talking about the theme or topic of the film rather than the film itself, and that's the mark of a really good film." Other viewers agree. #nightslikethese won Best Short Film and Best New Mexico Film at AFME in July, but it was the film's trailer that made the biggest splash. It won the Sante Fe Film Festival's "Shoot Santa Fe Pilot" competition, which provided Macpherson and co-producers Angelique Midthunder (actress Amber's mom) and Melanie Kirk a $25,000 stipend to create a pilot for a television series. Called #hashtag, the pilot has garnered a first-look deal from Lionsgate.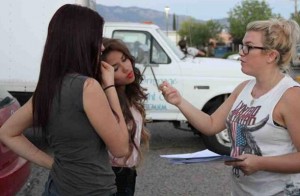 "It's unique, it's fresh, it's current, it's poignant, it's meaningful," says  Midthunder of the proposed series, in which social media is almost a character unto itself, with postings and videos running along the side of the screen even as the teen characters are viewing them. "We also hope to address a lot of teen issues: substance abuse, promiscuity, teen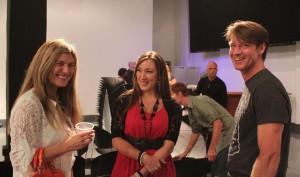 pregnancy, bullying. With social media, it's all magnified," Midthunder said. "There's no escape," adds lead actor Amber.
Macpherson has a background in producing reality television in Los Angles and New York City, and is currently an editor for a reality show on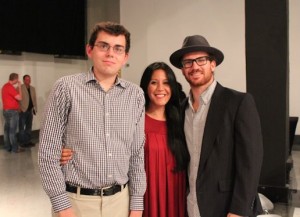 Reelzchannel. Hannah has written and directed numerous shorts films, webisodes and music videos and won best director at the New Mexico 48-Hour Film Project for the fourth year in a row with her project "The Real Deal" (produced by Lindele Media), which won four other awards, including runner-up for Best Film. "Drain," a film she directed in June, 2011 for the 48 Hour Film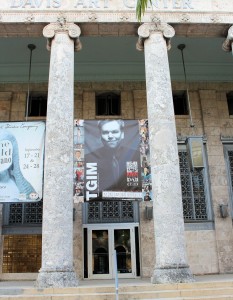 Project won Best Film and Best Director as well as five other awards. "Click.Flash," a short she directed for the National Film Challenge, competed against over 150 other films internationally and won Best Film, Best Director and Best Actress.
Hannah graduated with a filmmaking degree from Marymount University in 2003. She is currently attending UCLA, Professional Program Writing for Television.
That the Fort Myers Film Festival attracts submissions like #nightslikethese not only demonstrates the prominence that FMff is gaining nationwide, it underscores the rewards available to those who attend the first-Monday TGIM screenings and the regret that will be experienced by those who don't turn out to see what hosts Eric Raddatz and Melissa DeHaven will dish up next.
______________________________________________________________________________
Meet September 1 T.G.I.M. judge, David Plazas, News-Press Digital Engagement Editor (08-30-14)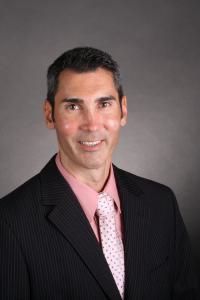 The next T.G.I.M. event will be held at 7 p.m. Monday, September 1 at the Sidney & Berne Davis Art Center. Florida Weekly's Stephanie Davis, WINK's Haley Hinds and The Fort Myers News-Press' David Plazas will serve as celebrity judges.
Plazas serves as the Digital Engagement Editor of The News-Press, where he leads the publication's digital and social media team, collaborates with editors to advance the News-Press' journalism, serves as liaison to its marketing department, and champions content on all platforms to the News-Press' wide-ranging digital audiences. The News-Press has won numerous awards over the years including the Associated Press Media Editors' first-ever Innovation Award and, in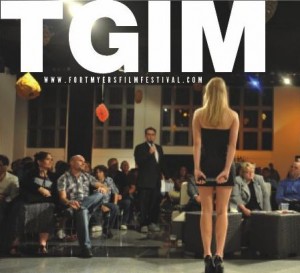 2014, its first-ever Edward R. Murrow Award for excellence in a video series. In this regard, Plazas oversaw the News-Press' digital relaunch this year, which involved updating smartphone apps, new native iPad app and new desktop and mobile web sites.  David is a member of The News-Press Editorial Board, the Gannett Foundation advisory board (which has donated more than $100,000 to local nonprofits over the last six years) and the Gannett Leadership and Diversity Council (2013-Present).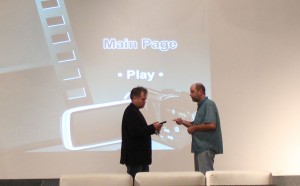 David describes himself as passionate, results-driven, learning-obsessed, "plus a data and digital geek." As leader of The News-Press Media Group's efforts to provide the highest quality journalism in the digital space using ever more sophisticated tools, his current obsession is mobile storytelling. Tapped by Gannett Corporate as a planner and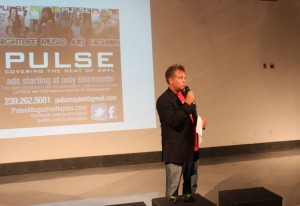 trainer in their effort to radically transform their newsrooms, David also serves as a talent recruiter.
Others have been quick to recognize Plazas' leadership skills and digital acumen. In February, the National Association of Hispanic Journalists board of directors named David to co-chair their 2014 Student Project/Latino Reporter, a project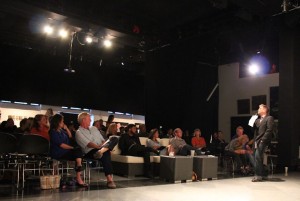 designed to create a mobile-first experience for those attending the Association's convention in San Antonio, Texas. The team Plazas helped assemble produced more than 80 pieces of content, including stories, videos, and photo galleries that received accolades from convention goers and NAHJ members.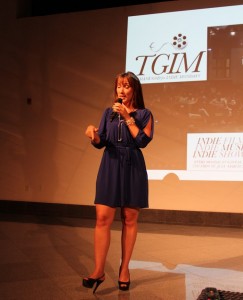 Last year, The Ohio State University David chose David for their Kiplinger Fellowship program, "described as an Ivy League for journalists" David quips. Only 25 journalists worldwide (representing 6 percent of those applying) were selected. "From April 7-12, 2013, we went through intense training in digital media, video, and new tools for the purpose of enhancing public service journalism," David recounts. "I developed three hands-on workshops based on Kiplinger training, which I presented to our journalists in May:  spreadsheet training for watchdog journalism, social media tools for reporting, and managing and protecting your reputation on social media."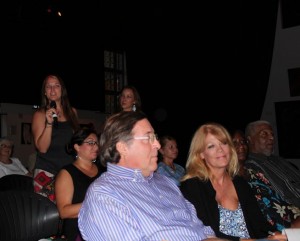 David proudly  notes that The News-Press won 12 Sunshine State Awards, including eight first-place awards. "In all digital categories we entered, we won first place," including best news website in Florida (http://news-press.com), Best Online Package ("Dreaming in Color"), Best User Generated Content ("JFK: A Nation Remembers"), diversity, sports, arts reporting, art illustration, and non-deadline reporting. "I [also] received the
companywide individual Leadership and Diversity Award at a ceremony April 3, 2013. The event was broadcast companywide, and I had been among a distinguished group of three other nominees." In September, 2008, Gulfshore Business Magazine included David in its 40 Under 40 list, which celebrates the achievements of young professionals across diverse fields and disciplines.
Plazas holds an M.B.A. from Florida Gulf Coast University Lutgert College of Business (2011), an M.S. in Journalism from Northwestern University Medill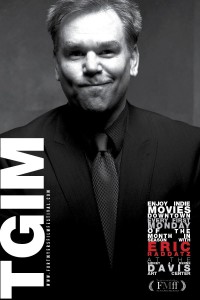 School of Journalism (2000) and B.A. in Political Science and Spanish Northwestern University. He is a Lifetime Member of the National Association of Hispanic Journalists, Washington, D.C., a commentator for NPR/PBS affiliate and Spanish-language affiliates of Univision and Azteca America, an Advisory Board Member for the Hispanic Institute at Hodges University (2008-Present), a Facilitator on the Economic Development Committee, 21st Century Collaboration (2011), a member of the Gannett Foundation Advisory Board (2006-Present), a member of the National Lesbian and Gay Journalists Association, a member of the Associated Press Media Editors (APME), and a member of the Online News Association (ONA).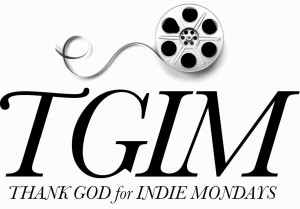 But it's not all work and no play for Plazas. Among his outside interests are biking, running, swimming, fitness, boot camp, kayaking, church choir, reading, and New York Times crossword puzzles. But even in his leisure activities, David indulges his obsessive/compulsive side by racing in 5Ks, one 10K, and even a triathlon that he completed in 2011.
David will bring his experiences to bear in judging the films that hosts Eric Raddatz and Melissa DeHaven screen for T.G.I.M. film lovers on Labor Day, September 1. TGIM is held at the historic Sidney & Berne Davis Art Center, located at 2301 First Street, in the heart of the downtown Fort Myers River District. Doors open at 6:30 p.m. for cocktails, snacks and a half hour of socializing
_____________________________________________
Meet September 1 T.G.I.M. judge, Haley Hinds (08-19-14)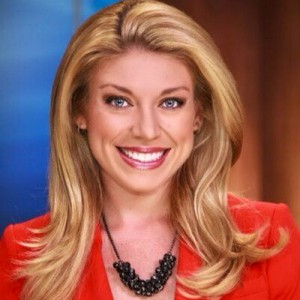 The next T.G.I.M. event will be held at 7 p.m. Monday, September 1 at the Sidney & Berne Davis Art Center. The Fort Myers News-Press' David Plazas, Florida Weekly's Stephanie Davis, and  WINK's Haley Hinds and will serve as celebrity judges.
Hinds joined the WINK NEWS team in October 2009. She has distinguished herself in news coverage, winning the Florida Associated Press Broadcasters Best Individual Achievement Award in 2013, was a Florida Associated Press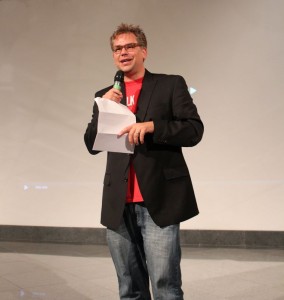 Broadcasters Finalist in 2012 in the Breaking News category, and was a 2012 NATAS Suncoast Chapter Emmy Awards Finalist for Best Newscast.
Haley believes everyone has an interesting story to tell. "Whether it's a live, breaking situation, hard story I can dig into, or a light-hearted feature, I enjoy covering it all," Haley adds. "The best part about this job is you never stop learning."
Hinds caught the news bug during a grade school field trip to KDKA-TV in her hometown of Pittsburgh. After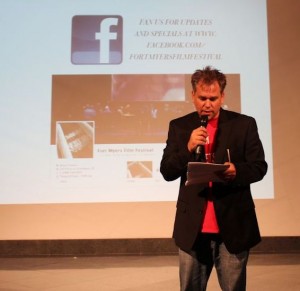 graduating from Waynesburg University in 2008 with a B.A. in Communication/Electronic Media, Haley launched her career in news at WTVH/WSTM in Syracuse, New York. As a "one-woman band" reporter, shhe covered everything from snowstorms to Syracuse University athletics to the missing persons case of Aeryn Gillern, which has since gained international attention. "I've always been a hard worker and passionate about storytelling," Haley says, reflecting back on those days. "Running around in the freezing Central New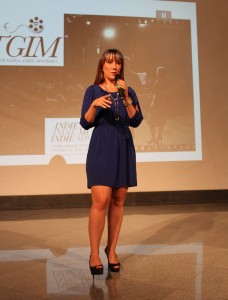 York while carrying a heavy tripod, camera and equipment  has given me a work ethic as strong as it gets."
Claiming to have been born wearing flip flops, Haley always knew she was meant to live in the Florida sunshine. She couldn't be happier to continue her career in beautiful Southwest Florida in spite of mid-summer's torrid temperatures and susceptibility to tropical storms. Haley can be found most Sundays cheering her beloved Steelers on during another Super Bowl campaign (she is member #208 of the Fort Myers Steelers Fan Club). She also enjoys competing in marathons and triathlons, singing, baking, golfing and spending time at the beach. She is a member of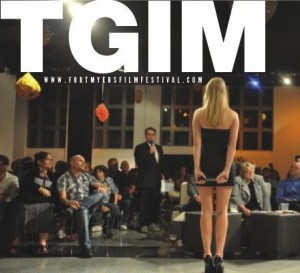 Caleb's Crusade Against Childhood Cancer and serves on the Board of Directors for the Coalition for a Drug-Free Southwest Florida. "Our cross country coach [in college] was like a father to us. He was also the Mayor. Coach Zimmerman had a strict policy against drugs or alcohol," Haley expounds. "Many of us stayed away from those substances, not only for our own safety, but because we didn't want to disappoint him. It's a lot easier to say 'no' when you have a mentor who believes in you and your goals."
Haley will bring her experiences on the news team and background in media and other pursuits to bear in judging the films that hosts Eric Raddatz and Melissa DeHaven screen for T.G.I.M. film lovers on Labor Day, September 1. TGIM is held at the historic Sidney & Berne Davis Art Center, located at 2301 First Street, in the heart of the downtown Fort Myers River District. Doors open at 6:30 p.m. for cocktails, snacks and a half hour of socializing.
______________________________________________________________
Meet September 1 T.G.I.M. judge, Downtown Diva Stephanie Davis (08-14-14)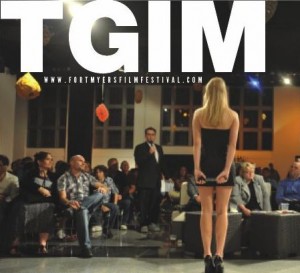 The next T.G.I.M. event will be held at 7 p.m. Monday, September 1 at the Sidney & Berne Davis Art Center. The Fort Myers News-Press' David Plazas, WINK's Haley Hinds and Florida Weekly's Stephanie Davis will serve as celebrity judges.
Known as the Downtown Diva, Stephanie is presently employed as a radio personality at Fort Myers Broadcasting Company and social commentator and event photographer at Florida Weekly, where her  column, "The Diva Diaries,"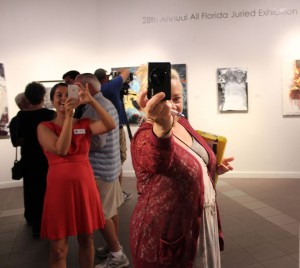 can be found along with her society photos every Wednesday at a variety of locations and online at www.floridaweekly.com.
Stephanie established, developed and perfected her Downtown Diva persona while at the Fort Myers News-Press, where she kept her finger on the pulse of the Fort Myers social scene since her column debuted in 2000. Before moving into print media, Stephanie spent 15 years working as an on-air personality at a variety of local radio stations.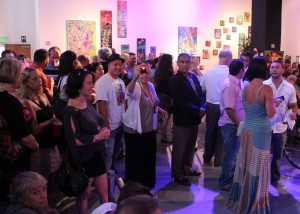 She was the Director of Development at Island Coast AIDS Network of SWFL (2002-2004), an Associate Director at Florida Repertory Theatre (1998-2002), Director of Programming and staff member at 99-X Radio/Beasley Broadcasting (1995-1998, where she was popularly known as "The Retro 80s Diva") and a Producer at The Troubleshooter/FOX News (1993-1994).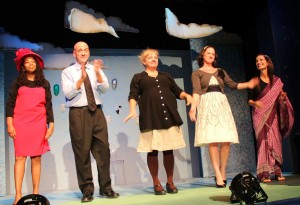 But the Diva also brings to September's T.G.I.M. screenings a wealth of theatrical experience. Since 1988, she has appeared on local stages as an actress with Florida Rep, Theatre Conspiracy, Broadway Palm Dinner Theatre, and more. Most recently, she starred at the Laboratory Theater of Florida as Veronica in last season's hit Miss Witherspoon, and as Martha in Who's Afraid of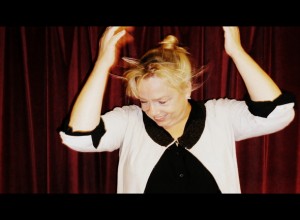 Virginia Woolf? Davis also had a role in the U.S. premiere at Florida Rep of Stephen Sachs' new play, Heart Song, a touching, heartfelt comedy that tells one woman's story of friendship and renewal through the healing power of Flamenco. Stephanie was a member of the "Flamenco Circle" class, along with Beth Haely, Jonita Martin and Kathleen Moye.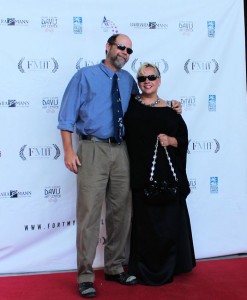 Davis is also no stranger to the camera. For nearly a decade and a half, she has snapped close to 100 photographs a week at area fundraisers and events. Most have been published both in print and on the web at Florida Weekly, News-Press.com, Gulf Coasting, and Grandeur magazine. Her creative outlet however, has been taking photos with her iPhone 4 and sharing them on her Facebook page. In 2010, she began her "Photo a Day, Every Day" project and posted at least one picture per day for an entire year.
"I take pictures of things that make me happy – and things that I hope people will enjoy." In 2011, she contributed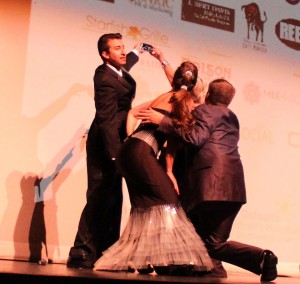 roughly 50 of her iPhone photos to In One Instant Gallery's In One Evening: A "No-Photo Finish" exhibition, which also featured the Alliance's Mike Kiniry and The Union Artist Studio's Paul Rodino. The proceeds realized from the sale of Stephanie's photos were donated to Hope Hospice.
A fan favorite, Davis is regularly asked to host fundraisers, and includes among her credits Arts for ACT's fine art auction and gala in 2012, the Young Artist Awards' 3rd Annual Cabaret and Cabernet in 2013 and last March's Fort Myers Film Festival gala at the Barbara B. Mann Performing Arts Hall, where she instigated a selfie from the stage in the tradition of the one that Ellen DeGeneres orchestrated Oscar photo of host DeGeneres with Bradley Cooper, Jennifer Lawrence, Julia Roberts, Brad Pitt, Meryl Streep, Kevin Spacey and others at the Oscars. The T.G.I.M. audience looks forward to Stephanie's participation as a celebrity judge in the September 1 screenings.
TGIM is held at the historic Sidney & Berne Davis Art Center, located at 2301 First Street, in the heart of the downtown Fort Myers River District. Doors open at 6:30 p.m. for cocktails, snacks and a half hour of socializing.
_____________________________________________________________________________________________
TGIM celebrity judge and NBC2 traffic anchor Natasha Verma knows a little something about filmmaking (08-06-14)
Last Monday's TGIM celebrity judges included WGCU's John Davis, American Idol producer Kalhil "KJ" Adams and new NBC2 traffic anchor and reporter Natasha Verma. Turns out, though, that Ms. Verma also knows a thing or two about filmmaking. While completing her master's degree in broadcast journalism at Columbia, she directed an independent feature film she titled Hardy. Now nearing the final stages of post-production, the picture focuses on the determined quest of Brooklyn single mom Heather Hardy to become the top female boxer in the world.
Verma met Hardy in Gleason's Gym. "Ali and Mike Tyson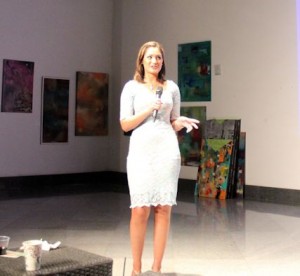 once trained there," Natasha said during the intermission on Monday night. Of course, when Ali trained there, Gleason's was located in the Bronx. But besides Ali and Tyson, such notables as Jake LaMotta, Roberto Duran, Vito Antuofermo, Eddie Mustafa Muhammad, Saoul Mamby, Wilfred Benitez, Pipino Cuevas, Billy Costello, Mike McCallum, Hector Camacho, Livingstone Bramble, Julio Cesar Chavez, Jose Luis Ramirez, Edwin Rosario, and Eusebio Pedroza. Larry Holmes, Michael Spinks,Thomas Hearns, Milton McCrory and Barry McGuigan have at one time or another made Gleason's either their full-time or part-time home.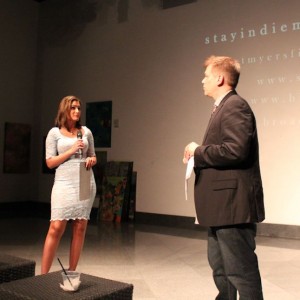 You might wonder why a Columbia masters candidate would be in a renowned boxing emporium, but Gleason's has attracted a steady stream of journalists and filmmakers over the decades. When the gym was still located in the Bronx, it was the scene of dozens of commercials and hundreds of photo shoots. The gym's Manhattan location on 30th was the venue for a number of full-length movies, including Midnight Run, The 10 Count, Heart, Rage of Angles and Raging Bull, and DeNiro and Wesley Snipes trained at the gym to prepare for their movie roles. And Karyn Kusama conceived the idea for Girlfight while training at the gym, which also helped train the film's star.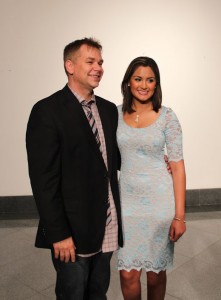 While the gender disparity in boxing might have served as impetus enough for Verma to make her directorial debut with a film about women's boxing, it's hard not to be swept away by Heather Hardy's story. After giving birth to her daughter, Hardy began taking kickboxing classes to get back in shape. She caught the eye of trainer Devon Cormack (brother and trainer of WBC World Champion Alicia Ashley) and began training with him at Gleason's Gym. After only 11 months of training, Hardy won an amateur competition which she followed in 2012 with the NYC Golden Gloves Featherweight title and the honor of "Best Female Boxer of the Tournament". Shortly after, Hardy and Cormack together made the decision for her to fight professionally. She made her professional debut in August of 2012 and won the Super Bantamweight UBF Inter-Continental Title 14 months later in October 2013. Today she is undefeated, with a 10-0 record and two KOs.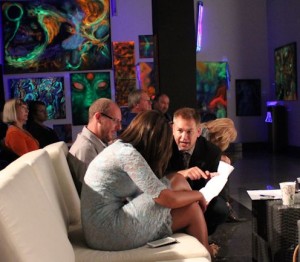 That brief summary of Hardy's boxing career overlooks the  early mornings, childcare challenges faced by every single mom, and the blood, sweat and tears associated with an endeavor as physically demanding and mentally exacting as professional boxing. As this trailer intimates, the film does not. But what makes Hardy's accomplishments all the more remarkable, she persevered in spite of losing her home during Superstorm Sandy and a male-dominated sport in which the boys make three times for a bout what Hardy and the girls earn.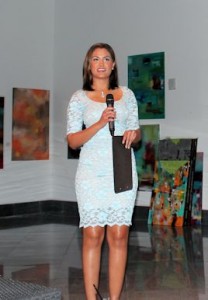 Learning the in and outs of boxing and filming inside a rough-and-tumble boxing emporium are only the latest challenges that Verma has been compelled to vanquish. She's also handled the bulk of the fundraising for the project. Of course, we're talking about a woman who at the age of 11 founded a non-profit organization called the "Community Awareness Program: A Child to Child Perspective," through which she gave presentations at Texas elementary schools educating students about the prevention of type 2 diabetes and obesity. She also co-produced and hosted an educational DVD on Type 2 Diabetes and Obesity for the non-profit, donating all DVD sales to the American Diabetes Association. For her work, she was recognized by both Texas Governor Rick Perry and President George Bush.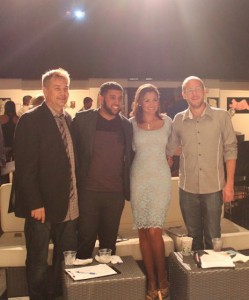 Verma went on to attend the University of Texas, where she developed, produced and hosted Good Morning Texas, a morning news talk show that became award-winning under her leadership as Executive Producer. In 2012, she was awarded Texas Student Media's "Producer of the Year" and "Entrepreneur of the Year" for her television work. Did I mention that she graduated UT at the age of 17 (not a misprint) with double bachelor's degrees, one in broadcast journalism and the other in pre-med biology.
Since receiving her master's from Columbia, Verma has been featured on ABC, NBC, CBS, Fox News Austin and Yahoo! News.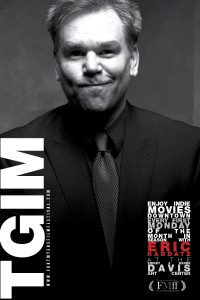 "My experiences do inform my film watching," she said modestly on Monday night. And to the delight of the T.G.I.M. crowd, she shared the insights she's gleaned from her experiences in the course of critiquing the five indie films Eric Raddatz and Melissa DeHaven offered up for review in the Sidney & Berne Davis Art Center's grand atrium.
"Now the challenge is getting the word out about Hardy," Natasha added, flipping the switch from director to producer in the blink of an eye. She's already busy submitting the piece to film festivals around the country. But whether it airs at the Fort Myers Film Festival or not, it's a safe bet that folks in Southwest Florida will be seeing Hardy at their local movie theater.
Get your popcorn ready.