About the 8th Annual Fort Myers Film Festival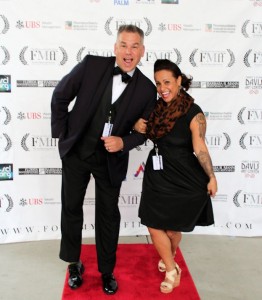 The 8th annual Fort Myers Film Festival takes place March 21-25, 2018 at various locations throughout Lee County, including the Barbara B. Mann Performing Arts Hall, Sidney & Berne Davis Art Center, Alliance for the Arts, Broadway Palm Dinner Theatre, Fort Myers Regional Library and Imaginarium, with dinners and after-parties at Twisted Vine Bistro, Firestone and other select venues.
As usual, the festival will open in style with a Black Tie red carpet gala on March 21 at the Barbara B. Mann Performing Arts Hall. Attendees typically begin arriving shortly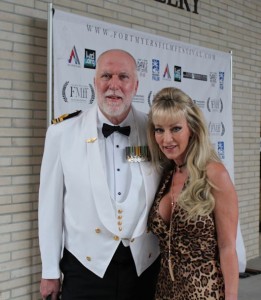 after the red carpet is rolled out at 5:00 p.m., with new arrivals posing for formal pictures in front of the FMff marquee in front of the entry to the Bob Rauschenberg Gallery and pausing for selfies, interviews and photos by reporters, photographers and the paparazzi. Whether your a filmmaker, cineaste or just a casual film lover, this is your chance to feel like a film star and get your fifteen minutes of fame!
Once inside the lobby of the Barbara B. Mann Performing Arts Hall, the atmosphere is electric and the excitement palpable as actors, directors, producers and other filmmakers mix and mingle with local
politicians, business leaders, thespians, art world luminaries and people who love to watch movies. The hors d'oeuvres are delicious, the cocktails refreshing and the conversation lively – and there's ample opportunity for selfies and more photos with friends Fort Myers' overs and interesting and intelligent movers and shakers.
The doors to the theater open at 7:00 for the screening of the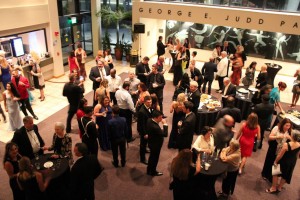 opening film. Among the independent films and documentaries that have opened past festivals are:
Steven timely documentary Black Tide (2017), which examined the crisis in South Florida's waterways, including Lake Okeechobee and the Everglades, and outlined potential solutions to the ongoing environmental and economic devastation;
John Scoular's Marcus Jansen: Examine & Report (2016), a documentary that explores the Fort Myers urban expressionist/surrealist's motives for painting and gives historic insight into his socio-politically-charged works, which have roots in Graffiti, Street Art and German and American Expressionism;
Most Likely to Succeed (2015), a film that had only played at Sundance prior to its screening at the Barbara B. Mann;
Alive Inside: A Story of Music & Memory (2014), a story about how music can significantly and positively impact people suffering with Alzheimer's and dementia; and
These films not only received an enthusiastic reception by FMff audiences, they went on to be distributed across the country, if not the globe, after being featured here.
Tickets are $49 for VIPs and $10 for general admission. VIP ticket holders enjoy a star-studded backstage after-party with the stars of the opening night's film along with music, dancing, and a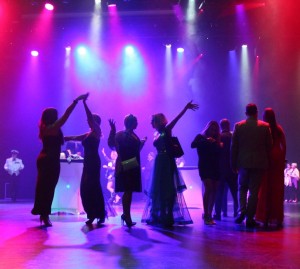 fully-stocked bar. The event will provide the delicious foods from La trattoria Cafe Napole, Au Delicies, Crave Cuisine, Norman Love Confections and more.
Last year, more than 70 films from around the world were screened in blocks during the ensuing three days of the festival. Films are $10 per block.
The festival closes on Sunday (this year, March 25, 2017) with a champagne & dessert awards ceremony at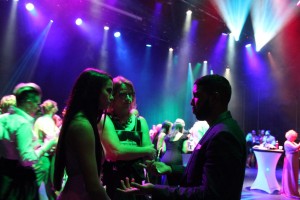 the Broadway Palm Dinner Theatre. The closing always attracts a score of the local and international filmmakers whose work was included in the festival, along with dozens of family, friends and fans. The champagne & dessert event allows you to congratulate all the participants and celebrate the winners as FMff Director Eric Raddatz and Programming Director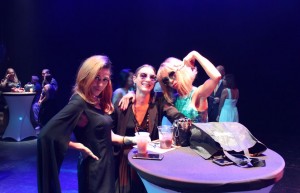 Melissa Tschari DeHaven make the toasts and play deserving short award-winning films. Tickets are only $15.
The Fort Myers Film Festival is an intelligent independent filmmaker's preferred event that showcases the finest artistic cinematic works. The Fort Myers Film Festival is known for world-class s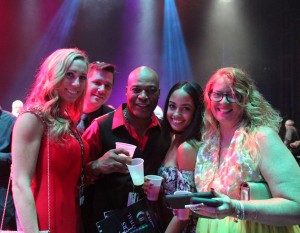 wagger and support of local filmmakers. The festival event offers 'the most vibrant intellectual and edgy crowd to grace Lee County in decades.' The event has featured hundreds of local filmmakers and is a must attend for cineastes living in Lee, Collier and Charlotte counties who love indie film and film festivals. That's right, Fort Myers has a film festival now, so come out for the excitement.