Actor/director Stella Zuri joins Sept. 4 T.G.I.M. celebrity judge panel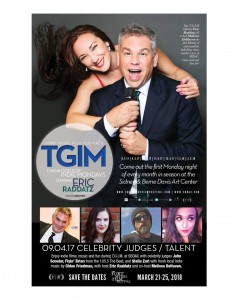 Thank God for Indie Mondays returns to the downtown Fort Myers River District on Monday, September 4. Helping to get the discussion going after each screening is Stella Zuri, who joins John Scoular and Flyin'Brian of 105.5 The Beat on this month's panel of celebrity judges.
Zuri (better known as Stella Ruiz) has appeared on several occasions as a guest judge at T.G.I.M. screenings and always offers insightful observations that draw upon her extensive film and theatrical experiences. On the motion picture side, she portrayed serial killer Monique Avril in the 2012 indie film Redemption. Theatrically, she's been on both sides of the foot lights,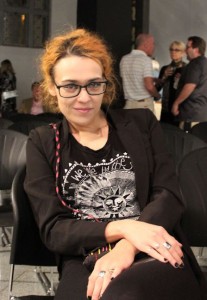 having not only as an accomplished actor, but as a playwright, director, stage manager and production manager as well.
Her playwriting credits include four full-length and several one-act plays, and she was a co-author of Lab Theater's groundbreaking Rauschenberg Project Play, which gave Southwest Florida audiences a glimpse into the challenges faced on a daily basis by teenaged and young adult members of our local LGBTQ community.
Zuri recently directed a limited engagement of Zalman Velvel's 55 and Over, and people familiar with Lab Theater recognize her as the organizer extraordinaire of The Lab's annual 24-Hour Playwriting Challenge.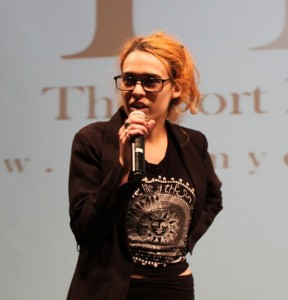 Stella also takes an active, behind-the-scenes role in most of The Lab's other productions. Her stage management credits include Amadeus, Five Kinds of Silence, Cat on a Hot Tin Roof, Extremities and Because Beauty Must Be Broken Daily.
As an actor, Zuri has honed a reputation for playing smart, surly and somewhat mercurial female characters such as the acerbic Daphna in Joshua Harmon's Bad Jews and the brutally judgmental Eva in Robert Caisley's Happy. Other roles include Lucy in Mr. Marmalade, Amelia, Helen, Waitress 3 and Kim in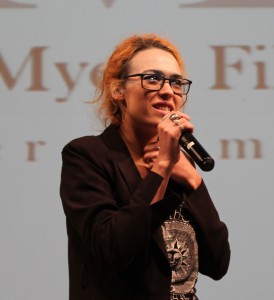 Bob: A Life in Five Acts, Patsy in The Rimers of Eldrich, Desdemona in Othello, Candy Starr in One Flew Over the Cuckoo's Nest, Ophelia in Hamlet, Belinda Cratchit and the Ghost of Christmas Past in A Christmas Carol, and Antigone in Antigonick (for Ghostbird Theatre Group). Other notable roles include Nina and Hildy in Relatively Speaking, Katherine in Taming of the Shrew and Hecate in Macbeth (both at Gulf Shore Shakespeare Festival).
September 2, 2017.
RELATED POSTS.