Rising filmmaking star Justin Verely makes triumphant T.G.I.M. return December 4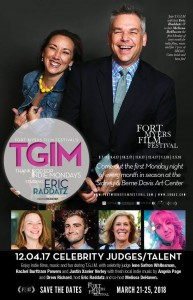 One of the celebrity judges who will be on hand to get the discussion going after the presentation of the films screened at this December's T.G.I.M. is Justin Verely. Presently Co-founder and network producer of Critical Edge Film & Art Festival Network (CEFF), Verely cut his filmmaking teeth right here at the Sidney & Berne Davis Art Center as a member of the Fort Myers Film Festival Advisory Board for four years and the Assistant Technical Director for three. He also served as a celebrity judge at T.G.I.M. in August of 2016.
CEFF is a national network of student-run microfestivals and film societies that strive to recognize upcoming talent and bridge the gap between the growing independent film industry and a young demographic that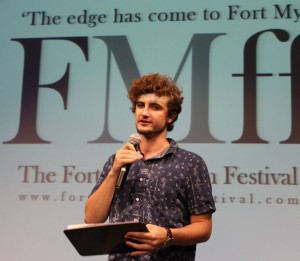 plainly doesn't watch enough films. "We feature a season of small film screenings near college campuses where we play many of our short local, independent, or experimental film submissions, followed by a larger, annual Film Festival," state Verely and CEFF co-founder Collin MacPherson.
A typical Early Screening event lasts an hour, and takes place at a local cafe, art gallery/studio space, or o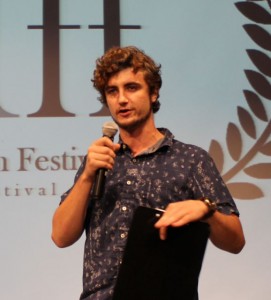 utdoors (depending on the venue). Annual events take place at multiple venues, run longer, and screen feature and short films – the annual event showcases the films selected as winners of their submission category (among other selections).
Since its inception in 2014, CEFF has grown to be a student-favorite, with frequent screenings and audience interaction. The Tallahassee branch of the festival has been renamed "Experimental Edge Film Festival."
Toward that end, CEFF guides student artists, actors, and f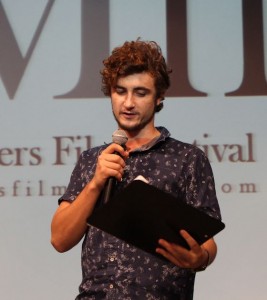 ilmmakers through the process of creating their own film festivals in hot-spots in the student art community. CEFF Network now helps manage festivals in Milwaukee, Madison, Chicago, New Orleans, Tallahassee, and Orlando. "As a business owner my goal is to connect a growing independent film community to a new, younger platform and to help student artists and entrepreneurs get the resources they need to host their own film festivals and screenings," states Justin.
On the artistic/creative side of the equation, Verely is a photographer, filmmaker and wannabe visual artist. He has written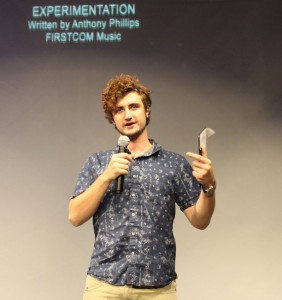 two feature films. He has directed and edited one of them, and is currently in the process of editing the other. On top of that, he has worked as a cinematographer, editor, or director on a number of music videos, short films, features, television shows, commercials and promotions. He has also done photography shoots for various events such as senior photos, weddings and engagements, high school projects and just for fun.
His current film project is called Paradise. In it, a random system malfunction allows a guy named Vinny a brief glimpse of the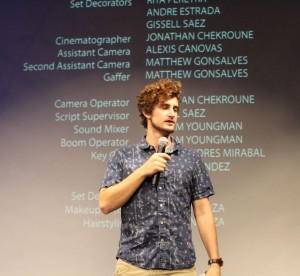 distant future, where an impoverished teenage girl "re-boots" his reality. Discovering that the universe he once knew is a poorly designed and speculative Virtual Reality replication of 2015 Florida, Vinny toys with meaning, origin, and ethics in a simulated world. Shot in Fort Myers over the summers of 2016 and 2017 and including scenes in The Barrel Room at Twisted Vine Bistro as well as Bowditch Pass, Paradise marks the fist CEFF-produced short film. It has a tentative release date of 2018.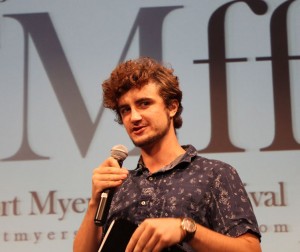 "I also recently edited news for ABC/NBC for 5 months with Waterman Broadcasting while off a semester from school."
Speaking of school, Justin has completed two years of television production, an advance video course and a higher-level two-year photography course. He studied fine arts and international affairs at Florida State University and is currently studying business administration and management at Florida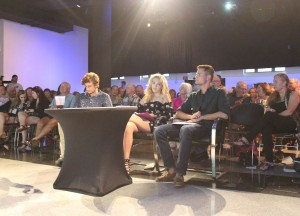 SouthWestern State College.
As you can see from this brief profile, Justin brings a lot to any analysis and discussion of the films that Eric Raddatz and Melissa DeHaven will screen at the August 1 edition of TGIM. It's another reason you should plan to attend. The Sidney & Berne Davis Art Center's doors open at 6:30 with screenings beginning at 7:00 p.m.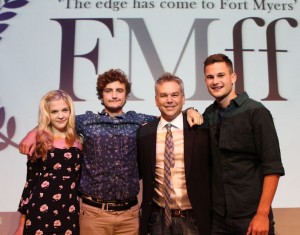 November 30, 2017.
RELATED POSTS.