Light in the Darkness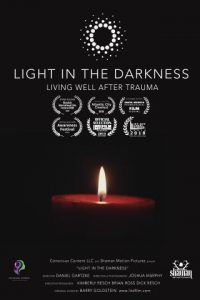 One of the films being screened at this year's Fort Myers Film Festival is Light in the Darkness, a documentary dedicated to illuminating Post-Traumatic Stress Disorder (PTSD) by director, editor and producer Daniel Gartzke.
A hidden epidemic, PTSD affects eight percent of the American population, or one in 13 people. For those it grasps, hope can seem like a distant dream.
But what exactly is PTSD? What factors give rise to it? What symptoms do people with PTSD typically display? And how do people suffering from PTSD cope?
To answer these important questions,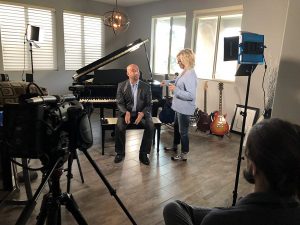 Light in the Darkness first formulates a foundational definition of Post-Traumatic Stress Disorder through interviews with experts in the fields of neuroscience, therapy, medicine and psychology, who describe the organic changes in the brain that underlie PTSD and delineate the symptoms (which are grouped into three clusters) that those laboring under the yoke of PTSD are likely to display (such as reliving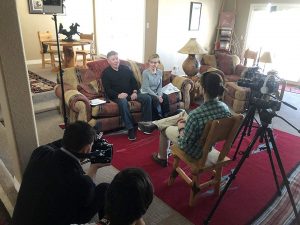 the triggering event through recurring nightmares or other intrusive images; emotional detachment, withdrawal and avoidance; and hyper-arousal, fits of sudden anger, insomnia and lack of concentration). The film then moves from a cognitive understanding of the disorder to a visceral/empathic appreciation of PTSD by following the lives of a disparate array of survivors who've suffered PTSD traumatic triggers ranging from military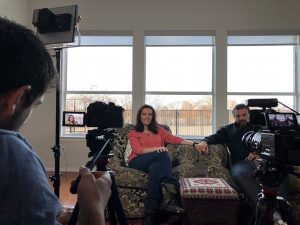 combat to sexual abuse, domestic/child abuse and chronic illness.
Among the survivors we meet during the second phase of the film are Anthony Seahorn and Mike Vassen. Seahorn is a Vietnam vet; Vassen a veteran of the war in Iraq. Seahorn has coped with PTSD thanks, in large measure, to the support of his intelligent wife, Dr. Janet Seahorn, and a loyal service dog.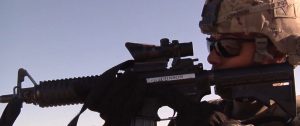 Vassen's experience was entirely different, marked by an absence of violent incidents. Their contrasting experiences contribute to an understanding of combat-generated PTSD.
To illustrate the link between sexual abuse and PTSD, Gartzke introduces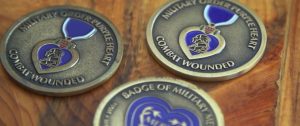 the film's viewers to Dr. John King, who was sexually abused as early as age three. After suppressing his memories of the abuse until his mid-thirties, he finally found the strength to confront and deal with his trauma through the help of his family,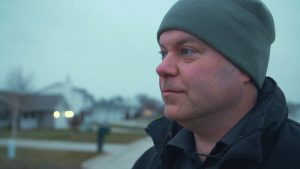 psychiatrist and pure will power. A source of inspiration today, King's story lays the groundwork for a conversation not only about sexual trauma, but the PTSD experienced by victims of sex trafficking as well.
As the film continues to expand its exploration of PTSD, it becomes clear that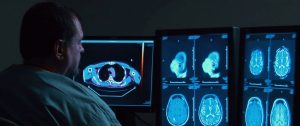 conflict impacts the brain on a deep and physical level, inducing those with PTSD to blur lines between the traumatic realities and actual reality.
"The direct change to the body because of PTSD has a wide range of symptoms,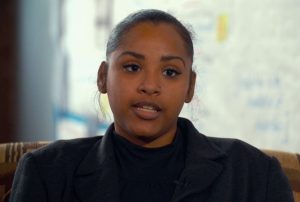 all which are discussed by our neurological and psychological experts in the film," explains Gartzke. "We are able to see … that PTSD is not necessarily a disorder, it is a reorder of the neural networks of the brain. When the brain is unable to use its normal processes for common uses such as memory, the Amygdala has to work overtime to compensate. As the part of the brain that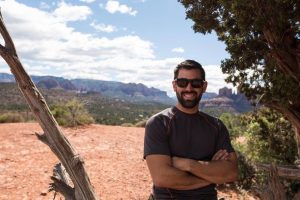 functions a fight or flight reflex, this is the source of triggers in survivors of PTSD."
In its overarching effort to educate, empower, and enlighten, Light in the Darkness draws attention to the numerous alternative medicines and other ways to improve the reality of living with PTSD that exist today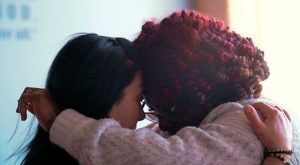 that include, for example, brainspotting, martial arts, music and familial support. Individually and in the aggregate, these approaches and treatment regimens create a sign post on the way to healing for all survivors of PTSD.
Light in the Darkness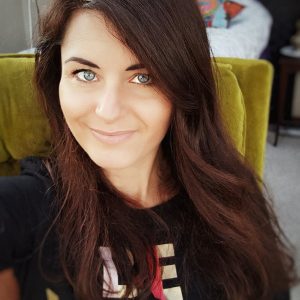 stars Tiffany Anderson, Andelia Bell, Linda Bell, Deanna Culver, Kathysue Dorey, Barry Goldstein and Jennifer Jamison, among others.
NB: According to the National Institutes of Health, Department of Veteran Affairs and Sidran Institute, 70 percent of U.S. adults (or approximately 223.4 million people) have experienced some type of traumatic event at least once in their lives. Up to 20 percent (or 44.7 million) of these people develop PTSD. An estimated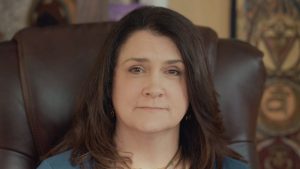 8 percent of Americans – 24.4 million people or 1 in 13 – have PTSD at any given time. That is equal to the total population of Texas. An estimated one in ten women develops PTSD, making them twice as likely as men. Extreme trauma is the cause of PTSD, defined as a terrifying event or ordeal that a person experiences, witnesses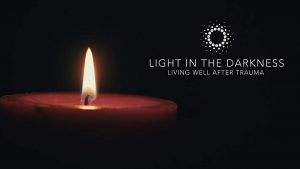 or learns about, especially one that is life-threatening or causes physical harm. The stress can affect all aspects of a person's life, including mental, emotional and physical wellbeing. Research suggests that prolonged trauma may disrupt and alter brain chemistry, leading to the development of PTSD.
The film screens in the Sidney & Berne Davis Art Center at 2:00 p.m. on Saturday, April 13.
March 17, 2019.
#BeYou at #FMFF