Marcos Doesn't Live Here Anymore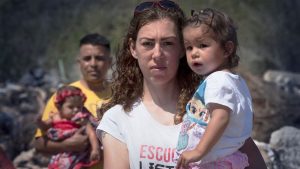 One of the films being screened this year by the Fort Myers Film Festival is a groundbreaking documentary that examines the United States immigration system through the eyes of two unforgettable protagonists whose life stories reveal the human cost of deportation. That film is Marcos Doesn't Live Here Anymore, and in it acclaimed filmmaker David Sutherland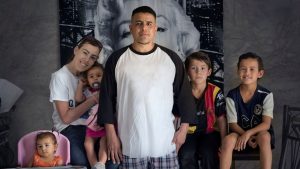 (Kind-Hearted Woman, Country Boys, The Farmer's Wife) weaves a parallel love story that takes us into a raw, unfiltered world often lived in the shadows.
Elizabeth Perez is a decorated U.S. Marine veteran living in Cleveland. Now she's fighting to reunite her family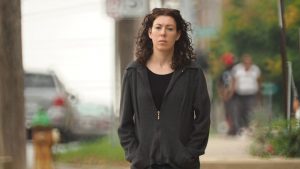 after her undocumented husband, Marcos, was deported following a traffic stop for running a yellow light. Meanwhile, Marcos is alone in Mexico, working as a soccer referee, struggling with depression and fighting the urge to cross the border illegally to see his family. When Elizabeth's efforts hit a legal brick wall, she must plan for the unthinkable alternative: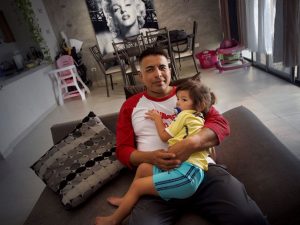 leaving the U.S. with her children to live in exile in Mexico.
"He is missing their entire life," Elizabeth laments somberly.
The film follows Elizabeth on her mission to bring back Marcos, which she pursues with the take-no-prisoners attitude of a Marine squad leader. She strategizes with lawyers and organizers on how best to move a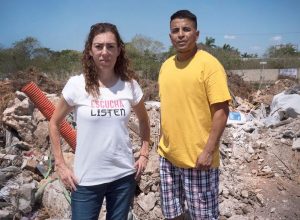 seemingly unmovable government bureaucracy and, bullhorn in hand, speaks to crowds of immigrants, advocating for rights and better treatment for undocumented workers and their families. Sutherland also follows Marcos in Mexico where, caught between the temptation of crossing the border illegally or moving on without his wife and kids, we witness his efforts to cope with the frustration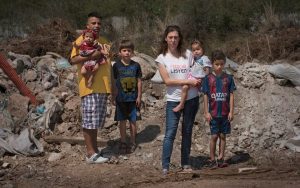 of his situation.
Ever the Marine, Elizabeth struggles to remain "always faithful, to God, to family, and to this country," as the pressures of her long-distance marriage continue to build. Yet, even if they find a way to reunite, they confront the looming question of whether they can be a family again after all these years of separation and disappointment.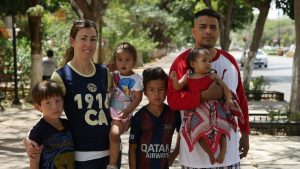 Marcos Doesn't Live Here Anymore tells a profoundly human story of complicated, imperfect people doing their best to cope with what life has dealt them.
The documentary will be screened at 9:00 a.m. on Thursday, April 11 in the Sidney & Berne Davis Art Center.
You can view the trailer for this film here.
The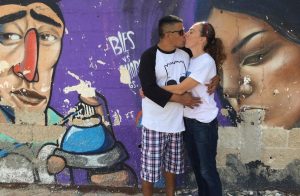 film will also air on PBS as a co-presentation of FRONTLINE, Independent Lens and Voces (Latino Public Broadcasting) on April 15, one day after the Fort Myers Film Festival closes.
March 27, 2019.
#BeYou@#FMFF.