Loki Mulholland
Black, White & Us is one of the documentaries being screened this year by the Fort Myers Film Festival. Made by director Loki Mulholland, the 75-minute 2018 film explores racism in America through the lives of four white families who adopt African American children and must overcome their own inherent biases to become their advocates.
In addition to Black, White & Us, he wrote and directed The Uncomfortable Truth (the Best Documentary Feature winner at the 2018 Denton Black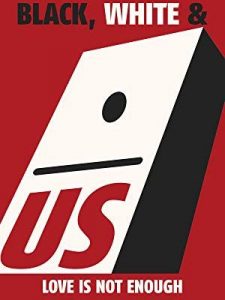 Film Festival), Project Time with Discovery Dan (2015 TV series), An Ordinary Hero: The True Story of Joan Trumpauer Mulholland (2013 documentary) and Believe (2007). Loki has won multiple film festival awards, Best of State, and the Filmed in Utah Award. In addition, he has received over thirty Telly Awards for his various work in commercial and industrial films.
A native of Virginia, Loki Mulholland is son of Civil Rights legend Joan Trumpauer Mulholland. His first book, She Stood for Freedom, is an illustrated children's book about the life of his mother. His award-winning film, An Ordinary Hero, also about his mother, appeared on PBS.
Loki has spoken all over the country on the subject of the Civil Rights Movement and current race relations.
April 2, 2019.