Mariya Pyter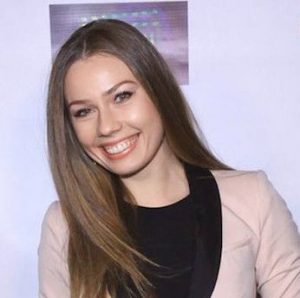 Mariya Pyter is a Russian director, screenwriter and producer living and working in the United States, with experience in theater (Open Space Theater, Russia), film and television (Dr. Phil, CBS, TNT, REN TV, NTV).
Mariya's directing credits are numerous. She has two television series in post-production, the comedy pilot Runners and the YouTube variety show The Hot Take! Among her other credits are:
the short films Granny and Spies (2018), Sol 1 (2018), The Dead Are Silent (2018), On the Way to Lovetown (2018), Danny Danielle (2017), Mrs. Crowne (2016), Taste to be Wicked (2015), Born to be Wicked (2015) and The Soup (2014);
three video shorts (STEM World (2018), A New Way of Life Up and Out PSA (2016) and Master and Margarita (2015);
the 2018 documentary 22 (which explores the system put in place in the United States for kids with special needs, focusing on the fact that at age 22 kids with special needs are phased out of publicly-funded special education programs leaving parents with very little choice for their daily care (available on Amazon and VHX)); and
several TV movies, including Land Rover, The All New Discovery Sport (2018), Muz Hit, Street Poll, and Program Exposed, all in 2012.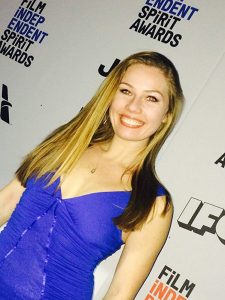 On the producer side, she has one project in pre-production and two others in post-production (Runners and The Hot Take!). She also served as either executive producer or producer on 13 of the films she directed.
Mariya wrote the screenplays for Granny and Spies, Sol 1, The Dead Are Silent, On the Way to Lovetown, Mrs. Crown and History in Faces: Cambridge Five (2011).
Her acting credits include The Dead Are Silent, A Psychopath Story, Born to be Wicked, Here Comes Johny!, The Walking Deader, TODES, Hidden Cam and History in Faces: Cambridge Five.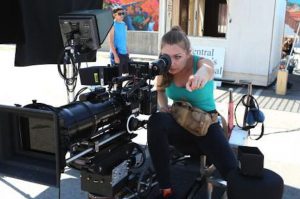 Pyter is versed in all aspects of filmmaking, having worked over the course of her career as a second unit director, assistant director, casting director, cinematographer, art director, costume designer, production designer, set decorator and action coordinator.
Mariya began her career in St. Petersburg, Russia, where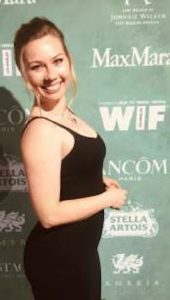 she worked as a theater production manager and director (Open space Theater, Russia), journalist (TNT, NTV, RenTV) and on film sets as assistant director (LenFilm). Inspired by the tradition of American cinema, she moved to Los Angeles to continue her development as an artist. In 2016 Mariya completed a Directing program at UCLA Extension.
After graduation, Mariya gained experience at The Dr. Phil Show (CBS). In collaboration with cinematographer Bruce Finn (USC), Mariya directed Women in Film, a L.A. Public Service Announcement featuring rap by Bre-Z ("Empire") for the charity "A New Way of Life: Re-entry Project." The project helps women make a successful re-entry into the community following imprisonment.
Her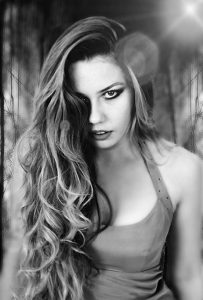 accolades include a 2018 Gold Telly for "One Second" WIF, LA PSA, a 2017 Gold Aurora Award for "A New Way of Life" PSA (produced by Women in Film/LA), and a 2018 Best Director nomination from the 48 Film Project for the movie Danny Danielle (which received four nominations and two wins).
Her long term collaborations include Mars Academy, USA, a bio-documentary about space exploration and space medicine. (Mariya holds a medical degree from Saint Petersburg State University.)
Ms.Pyter's teaching experience includes a Directing Workshop at Rough Cut Film Festival in Philadelphia and a writing mentorship at the Young Storytellers program.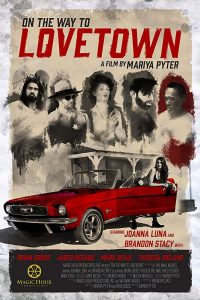 She is Workshop Developer/Instructor for Cinema Lab at STEM WORLD and founder and content creator at Magic Hour Productions.
Mariya supports the empowerment of women in film, both in front and behind the camera, and promotes diversity in the industry. Her affiliations include Women in Film, LA, the Artemis Women in Action film festival marketing team, Jeanie Buss' Women of Wrestling, and the LA Film Festival, Film Independent Spirit Awards.
#BeYou.
March 12, 2019.