'Baghdad Photographer' humanizes plight of one family in war-torn Iraq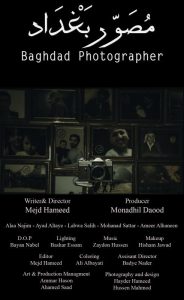 One of the films you are likely to see at this year's Fort Myers Film Festival is Mejd Hameed's 2017 Iraqi film titled Baghdad Photographer. Not only did the 3-minute short receive high marks from August's celebrity judging panel of Dr. Wendy Chase, Dana Roes and Justin Verely, it was well received by the T.G.I.M. audience that previewed the film.
In the film, Hameed tells the story of the hardships suffered by an Iraqi family as a result of the wars and violence that have ravaged the country for decades. He does this through a series of photographs taken by the family matriarch over the course of two generations, beginning with a portrait of a pregnant young mother and her husband attired in regular clothing. The next photograph shows the same woman, her husband and the little boy they had,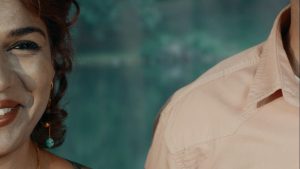 but this time the husband is dressed in a military uniform. The ensuing portrait depicts the woman dressed in black to mourn her deceased husband. In this shot, she poses with her grown son and his pregnant wife. Now a man, the boy is attired like his father before him in military garb. In the final poignant picture, we see the mother and daughter-in-law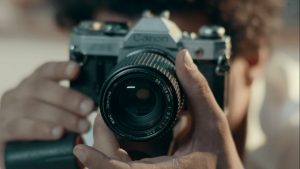 both dressed in black because both the husband and son have been killed fighting in the Iraqi army.
"The photographer in the film tries to document the life of this broken family and the injustices it suffered due to dysfunctional governments and wrong policies," expounds the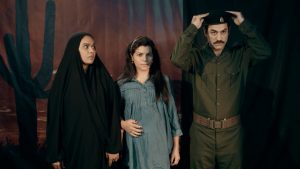 filmmaker, who also wrote and edited the film. More expansively, Hameed continues, the film excoriates the deleterious impact that the country's constant state of war has exacted on family, which is the base of the society in Iraqi culture. The killing and loss caused by these wars generate a continuous series of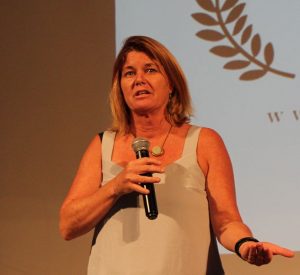 disasters that result in broken families and an increasing number of orphans with no clear future in the shadow of a continuing cycle of war that futilely passes from one generation to the next.
Sitting on the celebrity judging panel that previewed Baghdad Photographer, Dr. Wendy Chase lauded the film's high production value, beautiful cinematography and lighting, and color palette. But she especially admired the filmmaker's choice to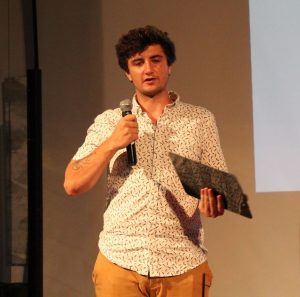 present the film's narrative without the benefit of dialogue. "It's true cinematic language when there is no dialogue," said Chase, who noted that by virtue of this cinematic device, Hameed challenged viewers to think through what was happening to the family as evidence by each ensuing portrait.
"Where short films are concerned, it's usually easier to get the point across when there is no dialogue," filmmaker and celebrity judge Justin Verely readily agreed.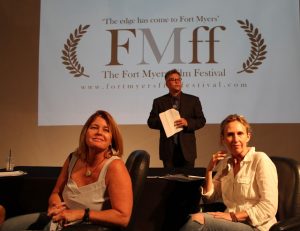 "For an American audience, where we are talking about Iraq, where today we're feeding even more into stereotypes about Muslims, to see [the members of this family] up close, lit beautifully and see them as humans, it's good and it's healthy. That's what art does. It helps us connect with other people. It was a beautiful, poetic film."
Audience member and popular local performance artist Leila Mesdaghi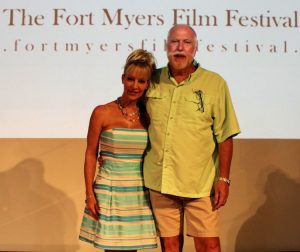 couldn't agree more. "Like a poem, there was so much symbolism," she remarked, adding that "the symbolism touches you very emotionally."
Symbolism aside, actor, muralist and Swan Studios filmmaker Mary Wisher was struck by the universality of documenting a family's journey through time through photographs. "It doesn't matter what country you're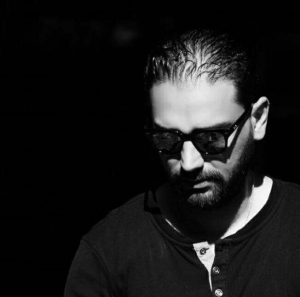 from," said Wisher, "[this family is] telling the story of their lives through photographs" just like people do all around the world.
Mejd Hameen (pictured right) was born in Baghdad in 1981. He is a member of the Iraqi Artists Syndicate, a member of the Union of Iraqi Dramas, and a member of the National Band of Representation. In addition to Baghdad Photographer, Hameed has participated in a number of other films as a writer, director and an actor, including Ahrar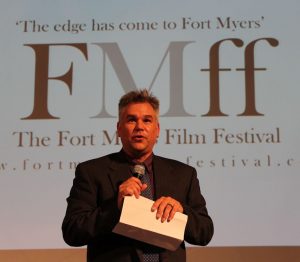 (writer and director), Smile Again (actor), Goodbye Nineveh (actor), Zero Hour (writer and actor) and Mesopotamia (actor). He holds a Bachelor of Fine Arts from the University of Baghdad.
Although it is just now making the rounds in film festivals both in the United States and abroad, Baghdad Photographer has already garnered several awards, including:
"Film Factory" award for best short film at Egypt's El-Gouna Film Festival; and
First Prize at 3 Minutes 3 Days Film Festival, hosted by Art City for Cinema and Television in Baghdad.
September 3, 2018.
RELATED POSTS.