Tyler Shore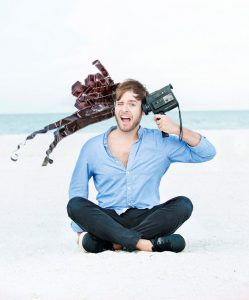 Tyler Shore is a Fort Myers-based filmmaker. He is president of TylerShore.com and a freelance associate producer for Dreamtime Entertainment. Among his productions for the former are a series of trendy YouTube documentaries, music videos and ads, including a 10-minute memorial retrospective that looks into the surreal photo-artwork of the late Jonathan Kane, Cesar's Cyber Art (an ad for the wearable art of popular Fort Myers artist Cesar Aguilera), #Unexpected (an absinthe-fueled timelapse reel of the awesome fine art images of Marco Island photographer Mila Bridger), Alright (an in-studio music video for the Helmsmen) and the BENDYtunnel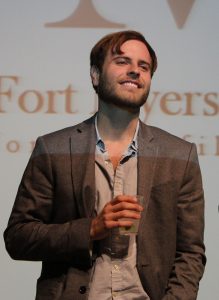 (presenting the improvised and hypnotic contortionism of South Cape dance instructor Katarina Danks).
Fort Myers Film Festival fans remember Shore for Bubbles, an indie short that Cesar Aguilera wrote, co-produced and directed, and in which he also co-starred. The two met by chance – or fate – when Shore showed up at an exhibition featuring Aguilera's work. Aguilera shared an idea with Tyler that he had for a short horror film. "I was mesmerized by his mind and where it could take us," said Shore of the chance encounter. The short was one of the more popular films screened by the Fort Myers Film Festival in 2016.
While a student at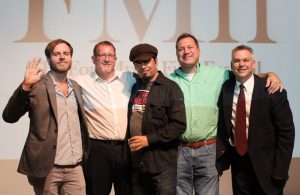 Florida Gulf Coast University, Shore worked as a freelance journalist, writing and reporting student stories. While at FGCU, Tyler also did a stint as an intern at Naples Illustrated.
Shore's degree from FGCU is in Communication and Journalism.
December 29, 2018.
[Top photo by Mila Bridger.]