Setting the Pace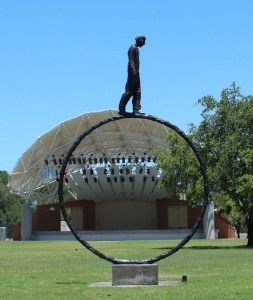 Setting the Pace is a 17′ tall by 8.5′ long by 3′ deep bronze sculpture that is located opposite the bandshell in Riverside Park off Old 41 in the historic district of downtown Bonita Springs. It features a man walking atop a circle. Having no beginning or end, the circle has been considered since antiquity as the perfect geometric shape, a symbol of eternity, and a metaphor for life and humanity.
Setting the Pace is one of three bronze sculptures that was purchased by the City of Bonita Springs' Art in Public Places Board in 2007 from Colorado sculptor Jane DeDecker (the other two being Lords of the Forest and The Ties That Bind). At the time, they joined the Secret Bench of Knowledge as the only sculpted pieces in Bonita Springs' public art collection.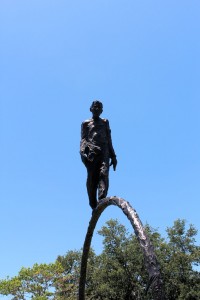 "Cultures are known by the art they leave behind," said former Bonita Springs City Councilman Wayne Edsall at the time. "It tells a story about a society. It makes a statement; it shows that there is somebody there … who has an interest in the finer arts. It is an indication of the intelligence and sophistication of the people in the community."
Edsall was the one who first proposed the Art in Public Places Board, which today is devoted to developing the town's public art collection by select­ing, locating, placing and maintaining art in public places, exposing the community to the arts, fostering education programs and advancing economic growth. The Board ac­quires art for the City utilizing private and public sponsorships. By bringing artwork outside traditional contexts, the Art in Public Places Board provides increased access to the arts.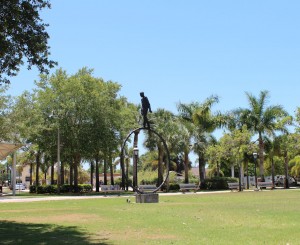 Setting the Pace was installed on Wednesday, January 10, 2007. The piece was hoisted in place by crane, which supported the piece while it settled in its concrete stand for two hours as a tractor maneuvered Lords of the Forest and The Ties That Bind into their new homes northeast of Liles Hotel in Riverside Park and the Bonita Springs Recreation Center on Pine Avenue off West Terry Street, respectively.
About Sculptor Jane DeDecker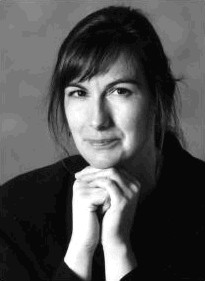 Jane DeDecker has been making a major contribution to the world sculpture scene since 1986. During the ensuing 28 years, DeDecker has created over 250 limited edition original sculptures, 60 of those being life-size and four one-of-a-kind monuments. Fifty of her editions have completely sold out.
"The textures of DeDecker's work bespeak her passion, integrity and honesty," states John Kinkade of the National Sculptors Guild. "Her practiced and studied craftsmanship coupled with her dedicated respect for others achieves the balance that makes a hard metal come alive with spirit and soul. This is why her collectors never tire of her work. These are the reasons her peers recognize her as being at the forefront of this century's contemporary sculptors."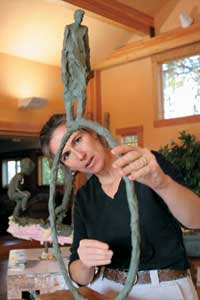 DeDecker was born in Marengo, Iowa on August 30, 1961. Growing up on a farm 80 miles west of Cedar Rapids, Jane had what she described as an ideal childhood. Her artistic talent manifested early when she began drawing figures on the sloped ceilings of her Iowa farmhouse. Her mother encouraged Jane's interest. In fact, her mom tells the tale of how she would let Jane draw on her bedroom ceiling and walls and just paint a new blank canvas "as required."
Growing up one of nine sibblings, DeDecker was always inventing games, storytelling and playing in the mud. This free-form playfulness is evident in her sculpture, which features swirls of layered clay, captured in bronze, that lead the eye around the entire piece, telling stories of family, daily life and symbolic elements.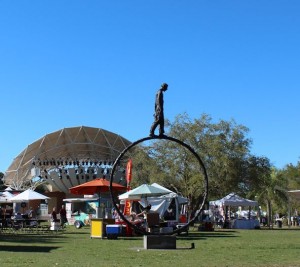 When DeDecker was ten years old, her family moved to Loveland, Colorado. Her father wanted the children to be close to universities, but Loveland is also the sculpture capital of America. While he may not have intended a career in art for Janie when he made the move, her father did something else for his daughter that had enduring effect. "When I was fifteen my father taught me how to drive," the artist recounts. "As I peered between the curve of the steering wheel and the hood of the car my father said, 'Janie, you'll get nowhere starring at the nose of the car; just find a point out on the horizon and drive to it.' Each of my sculptures is a point on that horizon. The spontaneous gestures and impressionistic quality of my work parallels the pace of the world in which we live–continuously describing the sensitivity and fragility of humanity as we speed by."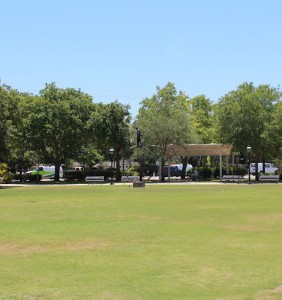 After high school, Jane attended the University of Northern Colorado, where she began her artistic training as a painter until a professor, noticing her joy in the portrayal of shapes and forms, suggested she try her hand at sculpture. Taking his advice, DeDecker went on to study at Goblins School of Tapestry in Paris in 1983. Returning to Loveland, she then apprenticed with noted sculptor George Lundeen for five years. It was there that Jane learned all the techniques of both clay and wax casting, from the lost wax technique of bronze casting to molding, chasing and finishing bronze, patina and finish work.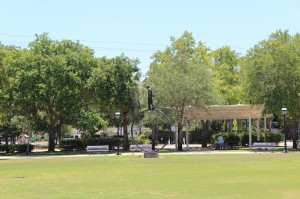 Within two years Jane was promoted to the position of master craftsman, whereupon she began training new apprentices and oversaw the production of nearly 50 life-size bronzes and two monuments. During this time, she assisted sculptors Fritz White, Danny Ostermiller and Kent Ulberg. She also studied stone carving under Canadian sculptor Robert Game and anatomy under Jon Zahorek. She then spent another two years assisting in the training of new apprentices and the production of monuments by Terry Kelsey, Forrest Hart, and Glenna Goodacre at Battle Mountain Bronze in Minturn, Colorado.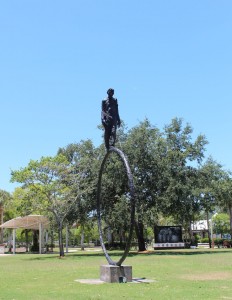 DeDecker has now been a full-time artist for twenty-eight years, has children of her own and is still closely connected with her parents and siblings, five of whom help her in her sculpting studio on her 2.5 acre compound in Loveland. She attributes her energetic and dynamic style to her own life experiences and those of her closely-knit family. Her twelve nieces and nephews are the primary source of her inspiration, though DeDecker's sculptures are not portraits. In fact, her loose style leaves her viewers with room for interpretation, so as to see their own lives within her sculptures. This imprecision, coupled with her unique ability to capture specific moments to which each viewer can relate on a personal level, regardless of age, give DeDecker's work a timeless quality that spans generations.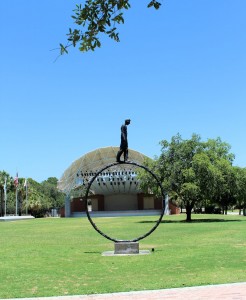 "My art is a cumulative process made of my life experiences and my desire to sculpt the human form," DeDecker expounds. "I try to retain in the sculpture the beginning strokes and gestures because they contain the truth of the spirit. As subject matter, I attempt to select a moment with which all of us can relate on a personal basis. These moments span all generations, depicting universally recognizable scenes."
DeDecker prefers to work from recollections rather than photographs because it is energy and emotion that she most wants to capture in her pieces. Candid poses formed loosely from layered clay communicate a lighthearted uniqueness to each figure. Instead of making repetitive anatomically-correct figures, DeDecker uses repetition to create rhythm. Even when creating varying sizes of the same title, DeDecker does not "point up," but instead sculpts a new piece appropriate to the different size. She sometimes leaves the pieces slightly unfinished. As DeDecker says, "It's like all of us–we create ourselves in layers … each of us is still learning, developing into something different."
It is that stylistic approach that sometimes tempts art critics and other reviewers to label her work as impressionistic. "I have never found myself pigeonholed into one finishing technique or manner," DeDecker replies. "The approach I take with each piece stylistically is determined the moment the idea is conceived. If part of the expression can be explained in one stroke of the clay, then the idea is complete; however, sometimes defining the character or characteristic of someone or something may take more strokes or different types of strokes. They may be vignettes or glimpses of part or an instance in life, in which they may take on a looser sketch, try to catch an emotion – a life gesture."
A member of the National Sculpture Guild, DeDecker became a Member of the National Sculpture Society in New York City in 1998 and a Fellow in 2007. Major installations of her work have been displayed at the William Jefferson Clinton Presidential Center in Little Rock, Arkansas, the Audubon Institute in New Orleans, American Stores Properties in Salt Lake City, the Mayo Clinic in Rochester, Minnesota, Trammell Crow in St. Louis, Missouri, and numerous cities in the Southwest. Her work can also be found in major corporate and private collections, including those of Kathie Lee Gifford, Arnold Schwarzenegger and Sugar Ray Leonard.
In addition to the Critics Choice Award from the Kimball Art Museum in Fort Worth, Texas, DeDecker's awards and accolades include: 
C.Percival Dietsch Prize for Wind, National Sculpture Society, New York, NY (2008); 
Bronze Medal and Pietro & Alfrieda Montana Memorial Prize, National Sculpture Society, New York, NY (2002);
Mrs. L. Bennett Award, National Sculpture Society, New York, NY (2001);
 Aggop Agopof Award, National Sculpture Society, New York, NY (1999);
Award of Excellence, Kimball Art Museum, Park City, UT (1997);
Critics Choice Award, Kimball Art Museum, Park City, UT (1997);
Mayors Purchase Award, Affair in the Gardens, Beverly Hills, CA (1993);
Best of Show, Affair in the Gardens, Beverly, Hills, CA (1992); and
Merit Award, Arts Festival. Atlanta, GA (1992).
She has been published in magazines reaching global circulations, from Art and Antiques to European Home and Gardens, and been sought out for her artistic integrity by organizations ranging from the National Parks Service to the President of the United States. She is represented by Claggert/Rey Gallery in Vail, Colorado, Nedra Matteucci Fine Art in Sante Fe, New Mexico, Cavalier Galleries in Greenwich, Connecticut and New York, Morris & Whiteside Galleries in Hilton Head, South Carolina and Westbrook Galleries in Caramel, California. Her work ranges in price point from as little as $200 to as much as $130,000.
Fast Facts.
Setting the Pace is a duplicate of another work by the same name that is dedicated to the volunteers and staff of Evergreen Fire and Rescue. The latter sculpture was placed on the grounds of the Evergreen Fire Protection Headquarters along Bergen Parkway in Evergreen, Colorado by Art For The Mountain Community, Inc. on May 6, 2006.
While she sculpts, DeDecker listens to Patti Smith, Lou Reed, Joni Mitchell and Leonard Cohen.
DeDecker lists among her positive traits resourcefulness, empathy, open-mindedness and tenacity. On the negative side, she confesses to being somewhat stubborn.
In order to infuse her outdoor sculpture with a "sense of the outdoors," DeDecker has outfitted her sculpture studio in Loveland with lots of windows that look upon the big, majestic trees that dot her 2.5 acre artist's compound.
The Bonita Springs APPB utilized its entire first-year budget and some of following year's allocation to meet the $160,000 price tag for Setting the Pace, Lords of the Forest and The Ties That Bind.