Josef Albers Embossings
Florida Gulf Coast University holds within its permanent public art collection three white embossings created by German modernist Josef Albers. Gray V (1971) and Gray VII (1971) can be found in the main lobby of the Campus Support Complex, while Gray VI (1971) hangs in the North-South Corridor.
About Josef Albers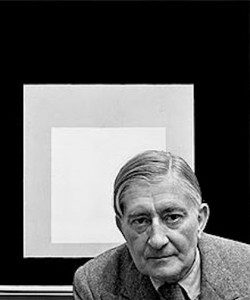 Josef Albers was a painter, poet, sculptor, teacher, and art theoretician. Color Field painting and Op Art were among the innovative movements he helped pioneer.
From 1908 to 1920 Albers studied painting and printmaking in Berlin, Essen, and Munich and taught elementary school in his native town of Bottrop. In 1920 he enrolled at the newly formed Bauhaus, which was to become the most important design school in Germany. His most important creations of that period included compositions made of colored glass, as well as examples of furniture design, metalwork, and typography. After he became a "master" at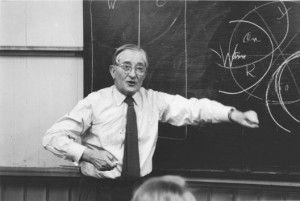 the Bauhaus in 1925, Albers explored a style of painting characterized by the reiteration of abstract rectilinear patterns and the use of primary colors along with white and black.
When the Nazi government closed the Bauhaus in 1933, Albers left Germany for the United States. On the recommendation of architect Philip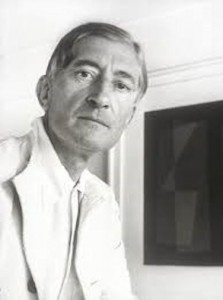 Johnson, Albers organized the fine-arts curriculum at Black Mountain College in North Carolina, where he taught until 1949. The next year he began a 10-year tenure as chairman of the art department of Yale University.
Over the course of his time at these two schools, he brought the tenets of European modernism to America, furnishing the theoretical basis for the development of non-objective art during and after the age of Abstract Expressionism. His extensive theoretical work proposing that color, rather than form, is the primary medium of pictorial language, profoundly influenced the development of modern art in the United States during this time,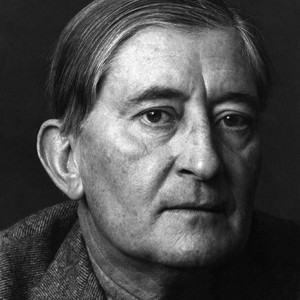 and his 1963 book, Interaction of Color, provided the most comprehensive analysis of the function and perception of color to date and profoundly influenced art education and artistic practice, especially Color Field painting and Minimalism. In addition to influencing the art faculty at both institutions, Albers counted Robert Rauschenberg, Eva Hesse and Kenneth Noland among his most influential students.
"Instead of art I have taught philosophy," Albers once stated. "Though technique for me is a big word, I never have taught how to paint. All my doing was to make people to see."
About His Art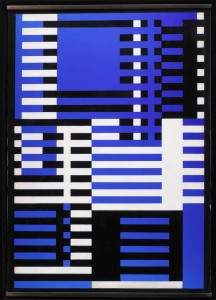 Albers' work can be separated into three series. Transformations of a Scheme (1948–52) was a series of engravings on plastic. Structural Constellations (1953–58) consisted of drawings. In both of these early, monochromatic works, Albers created complex linear designs, each subject to multiple spatial interpretations. Evincing his basic approach to exploring the mutability of human perception and the range of optical and psychological effects that colors alone can produce depending on their position and proximity, these series systematically explored the effects of perception.
His signature series of paintings was Homage to the Square, which he began in 1950 and continued to explore until his death in 1976.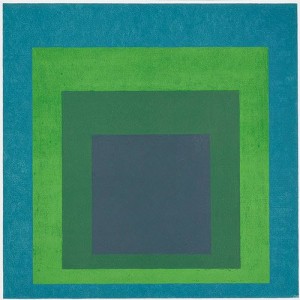 In each of the more than 1,000 related works included in this series, Albers employed a single, repeated geometric shape devoid of symbolism to systematically experiment with the "relativity" of color – how it changes through juxtaposition, placement, and interaction with other colors, generating the illusion of attraction, resistance, weight, and movement. He accomplished this by superimposing colored forms on top of each other, carefully arranging them so that the color of each square optically alters the sizes, hues, and spatial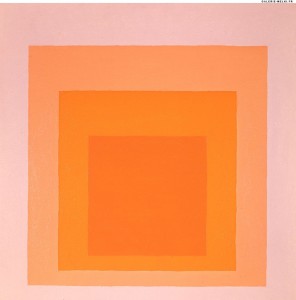 relationships of the others. Such sustained attention to a single aspect of painting reflects Albers conviction that insight is only attained through "continued trying and critical repetition."
Homage to the Square was exhibited worldwide and formed the basis of the first solo exhibition given to a living artist at the Metropolitan Museum of Art in 1971.