Forum Park public art finalists announced
On March 30, the Fort Myers Public Art Committee met in public session to consider which of the 100 artists who applied for the project appear to be the best fit for designing, fabricating and installing the aesthetic focal point in the new Forum Park. After debating their respective letters of interest, resumes and 300 representative images of their prior commissions,
Chair Carolyn Gora and members Leila Mesdaghi (who represents Ward 6), Ava Roeder, Betty Adams, Bettye Middlebrooks, Pat Collins and Bill Taylor narrowed the field to three finalists. They are, alphabetically:
Mickael Broth of Richmond, VA;
John Davis of Albuquerque, NM; and
Nathan S. Pierce of Cape Girardeau, MO.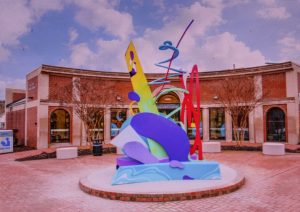 Mickael Broth "seeks to make the world a more enjoyable, inclusive, community-oriented place through public work that is fun, approachable, and visually engaging." He has enjoyed numerous public and private commissions, including by Microsoft in Renton, VA (2020), Children's Hospital of Richmond at VCU (2020), the U.S. Chamber of Commerce in Washington D.C. (2019), Lewis Ginter Botanical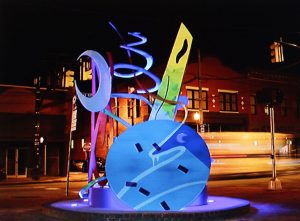 Garden in Richmond (2019), the City of Richmond Public Art Commission (2018), Taubman Museum of Art in Roanoke (2018), the Virginia Museum of History & Culture in Richmond (2018) and Virginia Commonwealth University in Richmond (2017). Broth has also had solo shows at TSG Sotheby's in Richmond (2020), Richmond's Glave Kocen Gallery (2018),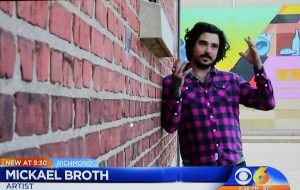 Gallery 5 and Black Iris Gallery in Richmond in 2016 and Double Break in San Diego in 2012. Mickael has a Bachelor of Fine Arts from Virginia Commonwealth University.
John Davis asserts that the dynamic location of the site amid "assorted physical activities by teams as well as individuals and complemented by sites for relaxation and picnicking" aligns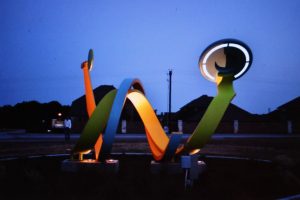 well with his interests and experience. In this regard, he has completed public art commissions for the El Paso Museums and Cultural  Affairs Department (2020), Fort Collins Art in Public Places (2020 & 2019), Albuquerque Public Art (2018 & 2015), City of Wylie, Texas (2017) WA State Arts Commission in Warden, WA (2017) and Public Art Chattanooga (2012).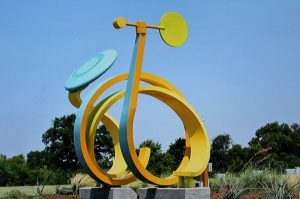 John's work has been featured in exhibitions by Davis Dominguez Gallery in Tucson (2019 & 2013), William Havu Gallery in Denver (2013) and FLUX Contemporary Art Gallery in Albuquerque (2010) in the past decade. John is co-founder of a New Mexico arts organization called Art Park 21, whose long-term goal is to establish an eco-centric arts park in New Mexico. Davis
holds a Bachelor of Fine Arts from Northern Arizona University and a Master of Fine Arts from the University of Arizona.
Nathan Pierce's creative approach "stems from years of reflection on historical and contemporary issues concerning social and interpersonal communication." He has completed public art commissions for Rosemary Beach, Florida (2020),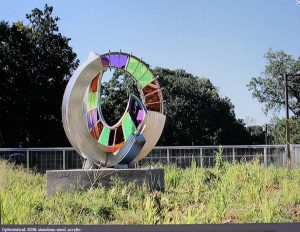 Sandy Springs, Georgia (2020), Riverside Park Trail System in Riverside, Missouri (2019), the City of Decatur (2018), the Paradise Palm & Sculpture Garden in West Delray Beach (2018), Bentonville, Arkansas (2015) and the Wayne State Foundation in Wayne, Nebraska (2015), as well as for the Monarch Migration Sculpture Commission in Riverside, MO (2019), the Roswell Bike Rack Project at Northwood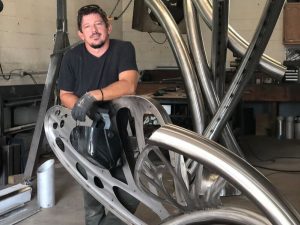 Elementary (2019), Purdue University in Fort Wayne, IN (2014) and Skokie Northshore Sculpture Park in 2013.Nathan has a BFA in Sculpture from Southeast Missouri State College.
The finalist will conduct research into the Forum and the history of the site in an effort to design a sculpture or sculptural installation that best represents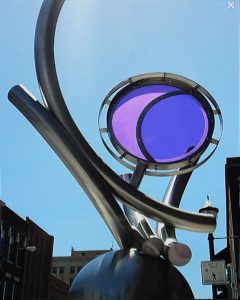 the Forum's new park.
Mickael Broth envisions incorporating floral industry, basketball and pickleball elements into his design, which will probably incorporate concrete, aluminum, enamel and color-changing LED lighting "to provide always-changing interest day and night."
"Themes of community engagement and outdoor recreation suggest human bodies in motion and in aggregation," touts John Davis. "The artwork could give form to these themes."
"As an artist, my intention is to help bring awareness to our surroundings and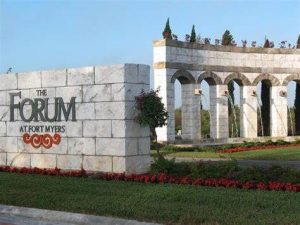 create an opportunity to reimagine our sense of place," adds Nate Pierce. "By highlighting the significance of communication through abstract sculptural form, my work sparks the imagination of viewers and helps lead communities to engage in more meaningful and effective conversations."
Each finalist will be paid a $500 honorarium for their design concept,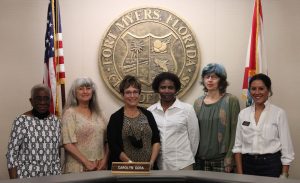 which may include a maquette and/or power point presentation. Broth, Davis and Pierce will present their proposals to the Public Art Committee at its regularly-scheduled meeting on May 18, which Ward 6 stakeholders and the general public are encouraged to attend.
April 3, 2021.