Meet the Westerberg High cheer squad and 'Heathers' ensemble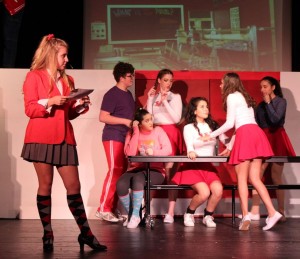 On stage in the Foulds Theatre at the Alliance for the Arts this weekend is the Alliance Youth Theater's production of Heathers the Musical. It is a spirited, sprightly musical that features strong vocals, complex choreography, youthful enthusiasm and a troubling albeit timely theme not at all in keeping with the holiday season. It's clear that the 31 students who comprise Heathers' cast have bought into Carmen Crussard's energetic direction and Christopher Dean Anderson's creative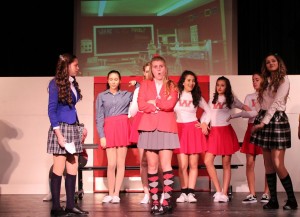 choreography (complete with slow-mo and freeze-frame segments that underscore the action). So who are the actors in the ensemble? Let's meet them now.
Starting with the Westerberg High cheering squad …..
The first is Grace Anderson, an overachiever who is a dual-enrollment student at FGCU, where she studies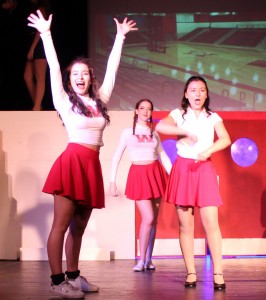 biology. She is having a blast in her first show with City Scenes/Alliance Youth Theater. In the past, she has played in Nunsense, Fiddler on the Roof, Jr. and Into the Woods Jr. with the Center for Performing Arts Bonita Springs Youth Players. Grace is also a member of the Southwest Florida Symphonic Chorale and a pianist.
Yuliana Garcia is in her seventh Alliance production. You may have recently seen her in Rock of Ages, Peter Pan, Tarzan or last year's production of Sweeney Todd. Yuli is a sophomore and participates in the Arts and AICE programs at North Fort Myers High School.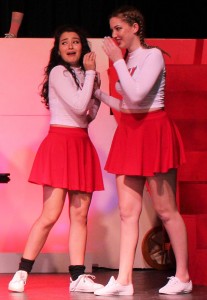 Giselle Meyer (who also plays a stoner chick) is a sophomore in the AICE program at Oasis High School. She has been in the cast of many musical theater productions, including Legally Blonde, Little Shop of Horrors and Standing O: A Modern Broadway Revue. She has also competed in the Thespians Festival several times, earning superior and excellent adjudications.
Westerberg has a lot of problems – bullying, teen suicide, a Columbine scenario evolving right before the faculty's myopic, shuttered eyes. But Title IX violations are not among them. There's a boy on the cheer squad and his name is Sam. Sam Pucin. Sam is a junior at North Fort Myers High, where he's in AICE as well as the theatre and chorus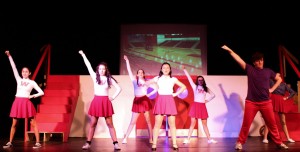 departments. He's been dancing for nine years and has performed in musicals for the last six. Among the recent shows in which Sam has appeared are Legally Blonde (NFMHS), Rock of Ages (NFMHS) and All Shook Up (Cultural Park).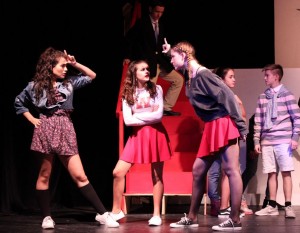 Rounding out the squad are Sierra Simon and Rachel Fernandez. Heathers is Sierra Simon's sixth City Scenes/Alliance Youth production. And joining Grace, Yuliana, Giselle, Sam and Sierra on the Westerberg High cheerleading squad is Rachel Fernandez.
The Heathers musical ensemble is deep and varied, starting with …..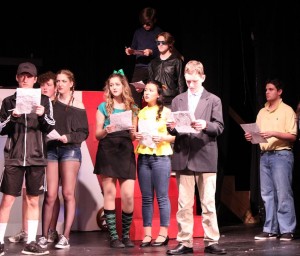 Morgan Christie is making her musical debut in the Heathers ensemble. But she's no stranger to ensembles. She was in the ensemble in two operas over the past couple of years. One was H.M.S. Pinafore and the other Patience. Christie has worked with Naples Opera, Mastersingers City of Palms Youth Choir and studies with Pamela Pyles Linkhart.
Making his own City Scenes/Alliance Youth debut is Chase C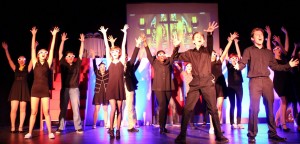 lark, who also plays Mr. Gowan in Heathers. Some of Chase's favorite roles include Prentiss in Peter and the Starcatcher, Simba in Lion King Jr. and Zack Mooneyham in School of Rock, all at Florida Repertory Theatre.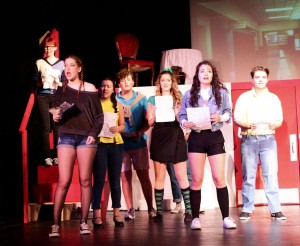 When not on stage as Ram Sweeney's dad, Jesse D'Araujo is also in the Heathers ensemble. You might recognize Jesse as Franz in North High's production of Rock of Ages. He is currently attending Florida SouthWestern State College.
Besides playing in the ensemble, Meagan Levesque also plays a beleaguered geek in Heathers the Musical. This is only Meagan's second theatrical production. She's enjoyed it so much that the Florida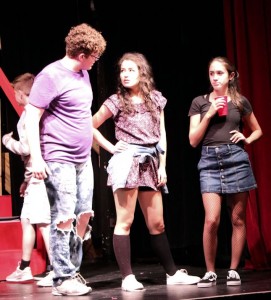 SouthWestern State College freshman is now thinking of majoring in theatre.
Even though she's in the ensemble, you can't miss Serena Maerten. She's the New Wave Girl who really throws herself into each dance number. Serena's career as a performer started at age 7 as a competitive gymnast. In that sports, she did not just compete. She won awards as an elite, nationally-ranked gymnast. But then she came to her senses and copped to the fact that theater is her true passion after playing one of the three urchins (Chiffon) in her school's production of Little Shop of Horrors. She is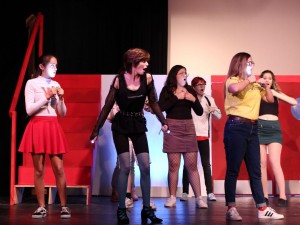 confident that everyone who sees the show will find Heathers so 'very'!
Molly Reagan is not only in the ensemble, but Heathers' hipster dork. Molly is currently a sophomore at North Fort Myers High School. She has not been involved with musical theatre for very long, and she is extremely excited to be in her first big production. It shows on her face in virtually every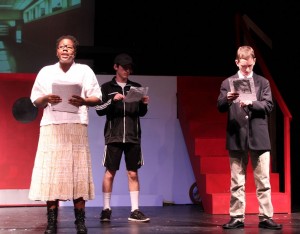 scene.
Madeline Ritter has been performing in theatre since she was in the second grade and performing in Heathers is a dream come true as Heathers has been one of her favorite movies/musicals of all time.
Sixteen-year-old Nathan Ross is already a student at FSW. He was recently seen in The School of Rock (he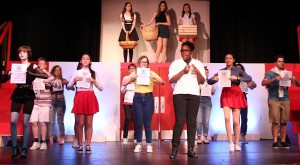 was Lawrence) at Florida Rep and has also done Metamorphoses there as well. Nathan has been studying piano for ten years and is the Student Music Director for the Florida Rep Snow Me Away Cabaret. Fun fact: Nathan recently learned to play the bagpipes and will be marching with the Guns and H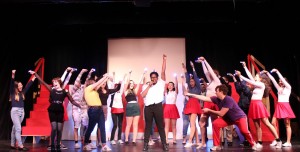 oses Pipes and Drums in the Edison Festival of Lights Parade this February. It should be fun to catch him there.
Jada Tourony is thrilled to be making his return to the Alliance Youth Theatre. His favorite credits include Lowell in Legally Blonde and Cecco in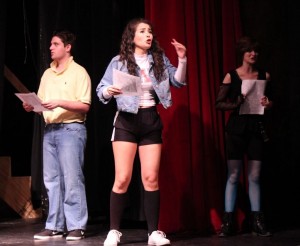 Peter Pan.
Oran Vanderford is excited to be in the Heathers ensemble as well. She is currently a sophomore at North Fort Myers High School, where she's studying musical theater. She has portrayed Jetsam in The Little Mermaid and been an active choral member for the past four years.
Bella Viator currently goes to North Fort Myers High School and is in the acting program as well as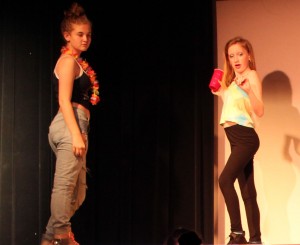 AICE.
In addition to being in the ensemble, Ian Walker plays the plum role of Kurt's Dad. So he's part of the duo who brings down the house with "My Dead Gay Son." This is Ian's first show with the Alliance for the Arts. He previously performed in The Little Mermaid as Chef Louis, played in the music pit for Bring It On: The Musical, and portrayed Benny the Bat Boy in the one act "Freak."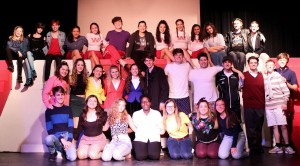 And then there's Lilah Wilcoxson, a freshman at Fort Myers High. Some of her previous theater credits include Lion King Jr. (Zazu) and Mid-Summer Night's Dream (Attendant).
December 8, 2017.
RELATED POSTS.