'Burnt Part Boys' play dates, times and ticket information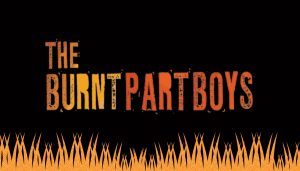 Play:  Burnt Part Boys
Book: Mariana Elder
Music & Lyrics:  Chris Miller & Nathan Tysen
Genre:  Unforgettable coming-of-age musical
Setting:  Coal country, Pickaway, West Virginia;, 1962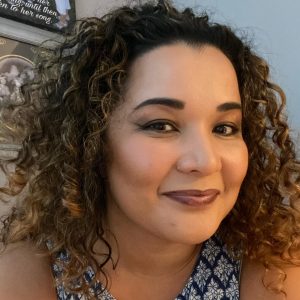 Synopsis: Locally named The Burnt Part, the Pickaway Coal Company's South Mountain closed down after an accident in 1952 that resulted in the death of four miners, three of whom left behind children. Ten years later, Jake Twitchell is an employee of that same company, doing the same job that took his father's life. Much to the dismay of his movie-buff younger brother, Pete, the Pickaway Coal Company is going to begin re-mining The Burnt Part and send down both Jake and Jake's friend, Chet, whose father also died in the South Mountain accident. Inspired by his silver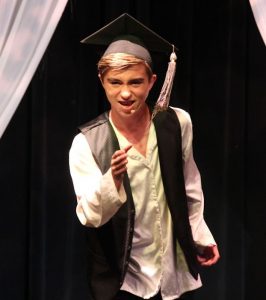 screen heroes, Pete sets out for The Burnt Part with his saw-playing best friend, Dusty, a pack full of dynamite and plans to render it useless. With Jake and Chet in hot pursuit, Pete and Dusty are in need of a guide and find a perfect Sacajawea in the young runaway, Frances, who also lost her father in the accident. Dangerous and heartwarming discoveries comprise every theatrical layer of the adventure on the road to the mine.
Awards:  Nominated for the 2011 Lucille Lortel Award for Best New Musical and a finalist for the 2006 American Theatre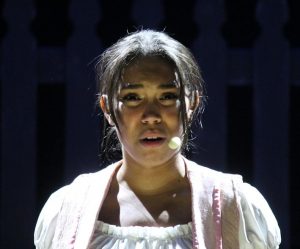 Critics New Play Award
Director:  Carmen Crussard
Cast:
Pete:  Elijah Grant (Pippin, Spamalot the Musical, The Hunchback of Notre Dame, Sweeney Todd)
Jake:  Keith Williams
Chet:  Alex Leeds (A Midsummer's Night Dream, Abridged)
Dusty:  Nicholas Salerno (Pippin, Mary Poppins, Phantom, A Christmas Carol, South Pacific, The Music Man)
Frances:  Katae Boswell (Les Miserables)
Pete & Jake's Dad, Sam Houston, Jim Bowie & Davie Crockett: Declan Ireland
Dead Miners:  Baz Rimes, Jamie Woolam and Emmanuel Tojanci
Play Dates and Times: Performances are February 11, 12 and 13 at 7:30 p.m. and February 12 at 2 p.m.
Place:  Foulds Theatre at the Alliance for the Arts, 10091 McGregor Boulevard, Fort Myers.
January 29, 2022.