Christopher Violett is exquisite corpse Boddy in 'Clue the Musical'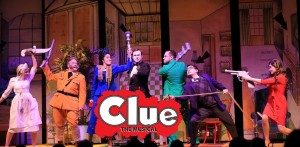 On stage now through June 24 on the main stage of the Broadway Palm Dinner Theatre is Clue the Musical. And playing the tuxedoed master of ceremonies, Boddy Manor host, oddly gleeful murder victim and exquisite corpse is Christopher Violett.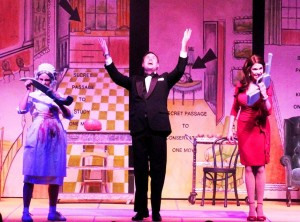 In the board game, of course, Boddy is already cold and stiff as play begins. All that matters is deducing who dun it, with what and in which room. But on stage, we're confronted with a strange anomaly. In the flesh, Boddy is an engaging, affable fellow, full of charm and vitality. Like Christ in Jesus Christ Superstar, he knows he's about to be killed. But instead of dread and gloom, Boddy's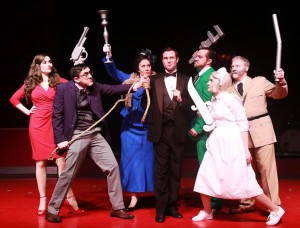 downright giddy as he contemplates his impending end. But that's not the strange part. What doesn't jive is the dastardly scoundrel who's described by his six dinner guests, Mrs. Peacock, Colonel Mustard, Mrs. White, Mr. Green, Miss Scarlet and Professor Plum.
We can perhaps give Mrs. Peacock a pass. She's married to Boddy, and living with a man, any man, can give rise to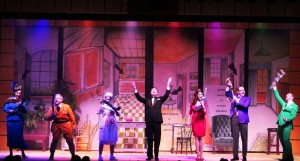 murderous impulses. But she's not upset with her husband because he leaves his socks on the floor or squeezes the toothpaste in the middle. Killing off hubbies is her hobby and, well, now it's time for Boddy to step aside so she can pursue husband number 7.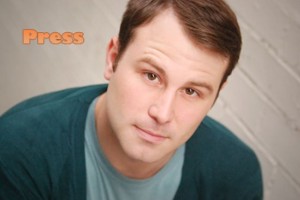 We're never given Boddy's name, but it just has to be Richard or Dick. He's forcing Mrs. White to work for him for a pittance (hence, "Life is a Bowl of Pits") because Boddy once posted bail for White's son. Boddy was in business with Green and Scarlet. That is, until he double-crossed them and unceremoniously kicked the lady in red to the proverbial curb. Boddy also ruined Plum, costing the Professor his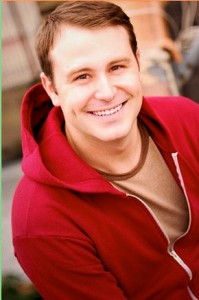 family fortune. And Mustard's revelations about our Mr. Boddy are perhaps the most disturbing of all.
But throughout the character assassination that is Act One, Boddy's smile never wavers, his strong baritone never cracks. It's not about the drama. He just grins and cajoles the audience to play the game to win.
Chris Harrison, Tom Bergeron and Ryan Seacrest have nothing on Chris Violett's Boddy. (Alright, maybe that's a bit glib. After all, they're all alive and at the end of each performance, Broadway Palm puts the lid back on the game box and Boddy and the rest of the characters have to wait until the next performance to be let out again.) Violett's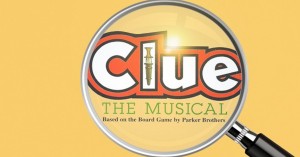 performance is masterful, and he's a huge reason why audiences will find Broadway Palm's production of Clue the Musical so entertaining and all-consuming.
Earlier this season, Broadway Palm audiences have enjoyed Christopher's performances in Jesus Christ Superstar (Peter), Evita (Ensemble/ Magaldi u/s), and Yesterday's (Swing). Favorite credits include john & jen (John), The Secret Garden (Dickon), The Who's Tommy (Cousin Kevin), It's a Wonderful Life (Harry Bailey), and She Loves Me (Kodaly). He has performed across the globe on Oceania Cruise Lines and as a featured singer in Hollywood To Broadway in Shanghai, China.
A native of Omaha, Nebraska, he currently resides in New York City. Christopher has a BFA in Musical Theatre from the University of Arizona. For more, please visit www.christopherviolett.com.
May 21, 2017.
RELATED POSTS.