Craig Smith's portrayal of Mr. Green is no simple cliche'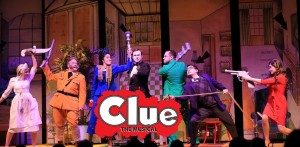 On stage now through June 24 on the main stage of the Broadway Palm Dinner Theatre is Clue the Musical. Craig Smith portrays suspect Mr. Green.
Mr. Green is a pimped out con man who's been outsmarted by Mr. Boddy. But in the hands of director Dean Sobon and actor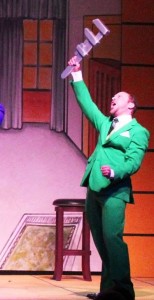 Craig Smith, he's an endearing dimwit who mixes clichés like mismatched socks and channels Marlon Brando as he occasionally echoes mobster Don Corleone. And those are just a couple of the reasons you'll love the character of Mr. Green in Broadway Palm's Clue the Musical.
Recently, Craig played Lord Evelyn Oakleigh in Anything Goes, Tony in Shear Madness, and The Old Man in A Christmas Story.
May 21, 2017.
RELATED POSTS.