Jim Heffernan is Ezekial Foster in Broadway Palm's 'White Christmas'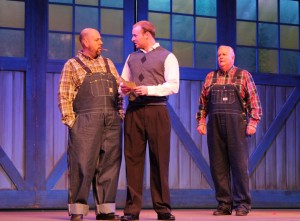 On the main stage at Broadway Palm Dinner Theatre through Christmas Day is Irving Berlin's White Christmas, and playing the part of Ezekial, a man of few words with a strange case of OCD, is Jim Heffernan. Jim was last seen at Broadway Palm in Funny Girl. He has also been in eight other productions here as well as the PEG National Tour of Bill W. and Dr. Bob. All totaled, Jim has
performed in more than 60 theater productions. His favorite roles have been the Man in the Chair in Drowsy Chaperone, Tevye in Fiddler on the Roof, Pseudelous in Funny Thing Happened on the Way to the Forum, Prof. Henry Higgins in My Fair Lady, Paul Bratter in Barefoot in the Park, and Bill Sykes in Oliver. He has received several awards in the European Tournament of Plays, including Best Actor in a Comedy and a Lifetime Achievement Award. Heffernan has also performed with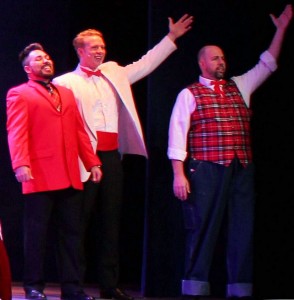 the Naples Players, the Gulfshore Playhouse and in local commercials. He has also recorded several audio books for Amazon.
Jim has also appeared in four feature films – Hanging Millstone, Southsyde, Ghost Chase and Joey. The last two were directed by Roland Emmerich, who directed Independence Day. Heffernan also has four short films, to his credit, The Birthday Gift, The Treasure of Bonita Beach, Three Wishes (which won Best Film and People's Choice Award at the 2016 Bonita Springs Short Film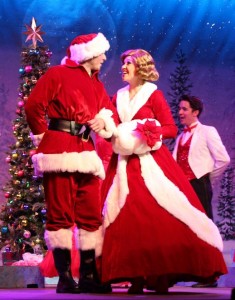 Festival) and Enjoy the Beach. He also appeared in the German TV show, Tatort (The Dream from Luck).
Over the years, Jim has taken various workshops in acting and has studied singing with John Outland, Dr. Ronald Doiron and Keara Trummel. See more at: http://www.jim-heffernan.com.
November 30, 2016.
RELATED POSTS.