Katherine Walker Hill is Betty Haynes in Broadway Palm's 'White Christmas'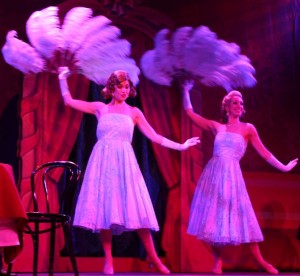 On stage now through Christmas Day on the main stage of the Broadway Palm Dinner Theatre is Irving Berlin's White Christmas. Playing the role of Betty Haynes is Katherine Walker Hill.
Hill is most certainly counting her blessings and beyond thrilled to bring one of her favorite movie musicals to life on the Broadway Palm stage. She is a proud Tennessean, a Webster Conservatory graduate and over-the-moon aunt. Her favorite roles include Mary Bailey in A Wonderful Life, Kathy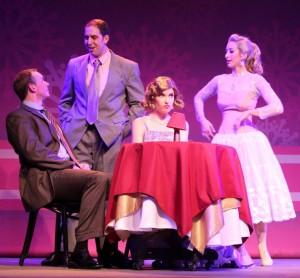 Selden in Singin' in the Rain, and Shiela in A Chorus Line.
Katherine is no stranger to Broadway Palm audiences. She was in the ensemble of Evita, which closed November 19, and played Mary Hatch in A Wonderful Life at Broadway Palm last Christmas season. She also played Mary Hatch for Prather Entertainment Group at their Dutch Apple Dinner Theatre venue in Lancaster, Pennsylvania (November 13-December 31, 2014) and was Estelle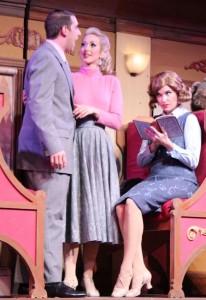 Genovese and Molly MacGregor in The Full Monty at Broadway Palm January-February 12, 2011 and Peggy Jones in The Andrews Brothers in the Off-Broadway Palm November 4-25, 2010.
Hill is wonderful in the part of the idealistic, but severely judgmental Betty Haynes, whose lips are pulled tight in an endlessly pained smirk of disapproval. Every actress strives to find something in their character that resonates, and Hill taps into her own wounds and disappointments to turn in a touching and heartfelt version of Love, You Didn't Do Right By Me, but she is equally compelling in her duets with Troy Bruchwalski's Bob Wallace in Love and the Weather, Count Your Blessings and How Deep is the Ocean?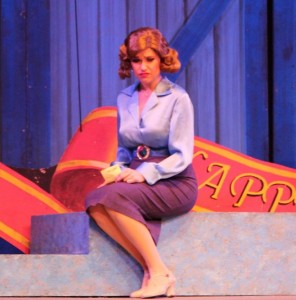 But Hill is not just a singer. She can act too, as her scenes with on-stage sister, Judy, amply underscore. While there are many stand-out performances in this show, audiences will undoubtedly enjoy Katherine Walker Hill's portrayal of Betty Haynes. She compares favorably (she's actually more understated and less melodramatic) to George Clooney's mom, Rosemary, in the 1954 movie.
November 29, 2016.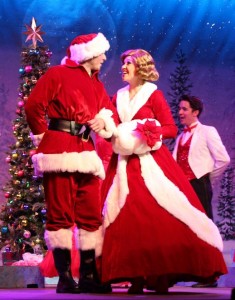 RELATED POSTS.