'Chicago' play dates, times and ticket info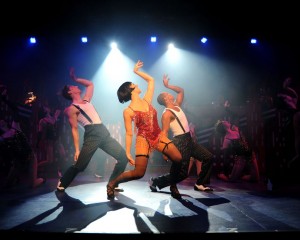 Play: Chicago
Composer, Lyricist and Librettists: John Kander, Fred Ebb and Bob Fosse
Synopsis: Based on true, headline-grabbing murders (and their corresponding trials) that took place in Chicago in the 1920s, Chicago follows two beautiful murderesses. The first is an aspiring vaudevillian by the name of Roxie Hart who is arrested for murdering her extramarital lover. The other is Velma Kelly, a night club entertainer and double-murderess that Roxie meets in jail. Unaccustomed to sharing the spotlight with anyone, Velma does not take well to being upstaged by the spoiled, self-absorbed newcomer. Simmering emotion boils over when both feisty vixens fight for the spotlight after hiring the same cold-blooded criminal defense attorney, Billy Flynn.
Awards and Accolades: Six Emmy Awards, two Olivier Awards, and distinction of being the longest running American musical in the history of Broadway (and second all-time to only Phantom of the Opera).
Director: TBA
Choreographer: TBA
Cast: TBA
Play Dates and Times: December 30, 2017 – February 10, 2018 with performances Tuesday through Sunday evenings, with selected matinees.
Tickets: Ticket prices range from $45 to $70, with discounts for groups of 20 and more. Tickets are now on sale and can be reserved by calling (239) 278-4422, by visiting BroadwayPalm.com or by stopping by the box office.
Location: Royal Palm Square, 1380 Colonial Boulevard, Fort Myers, FL 33907