Spotlight on 'Odd Couple Female Version' director Paul Bernier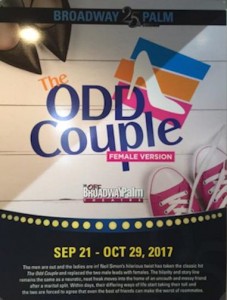 On stage now through October 29 in the Off Broadway Palm Dinner Theatre is The Odd Couple: Female Version. You know the story. A neurotic neat freak moves into the home of a messy, uncouth friend following a marital split. Within days, their differing lifestyles and outlooks on life begin to clash as they ruefully discover that even the best of friends can make the worst of roommates.
The play is directed by The Off Broadway Palm Theatre and Broadway Palm Children's Theatre's resident Artistic Director Paul Bernier.
B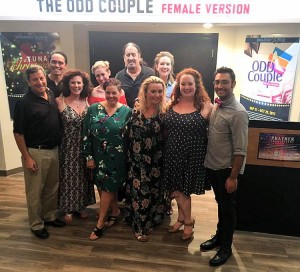 ernier has performed in and directed productions around the country for over 35 years. Last spring, he portrayed Felix Unger in The Odd Couple, so he's clearly familiar with both sides of the equation when it comes to these Neil Simon gems.. Paul includes among his favorite directing credits last season's Right Bed Wrong Husband, The Savannah Sipping Society and Another Night Before Christmas, along with Unnecessary Farce, Sugar Babies, Shrek the Musical, The Vaudeville Follies,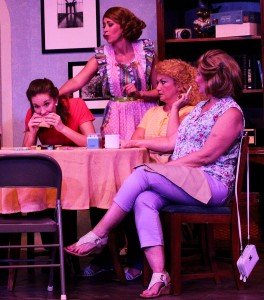 Dirty Rotten Scoundrels, The Full Monty, The Dixie Swim Club, The Great American Trailer Park Musical, Seussical The Musical and I Love You, You're Perfect, Now Change.
He has performed in national tours of Babes in Toyland, Meet Me in St. Louis, and as "Moonface Martin in Anything Goes, as well as in comedy troupes in Los Angeles and Denver.
October 9, 2017.
RELATED POSTS.