Meet 'Another Night Before Christmas' understudy, Lisa Kuchinski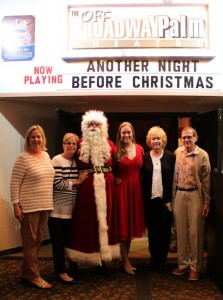 On stage now through December 25th in the Broadway Palm's Off-Broadway Theater is Another Night Before Christmas starring Paul Glodfelter and Melissa Whitworth. The play is directed by The Off Broadway Palm Theatre and Broadway Palm Children's Theatre's resident Artistic Director Paul Bernier, and local talent, Lisa Kuchinski serves as his assistant and Melissa Whitworth's understudy.
Kuchinski just completed a stint in Theatre Conspiracy's production of Lauren Gunderson's The Taming, in which she played the role of Patricia, a savvy political aide to a red state conservative senator. The Taming represented Kuchinski's Theatre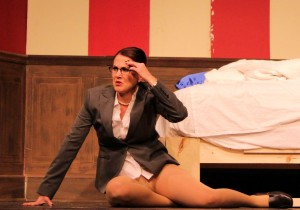 Conspiracy debut, but Lisa is no stranger to Southwest Florida theater audiences. Some of her most memorable local roles include Harriet in Wonderful Life (at Broadway Palm Dinner Theatre), Gilmer in Godspell (for Herb Strauss Theatre), Sandra in Godspell (for Theatre Zone/FGCU), Roz in Moon over Buffalo, Liat in South Pacific, and Helene in Sweet Charity at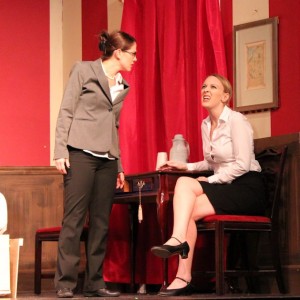 Cultural Park. A singer and dancer, Lisa has also performed in Chicago, Peter Pan and Jersey Girls.
You may also periodically find Lisa performing on the Murder Mystery Train or volunteering at the Barbara B. Mann Performing Arts Hall. Lisa holds a Bachelors in Theatre Arts from Florida Gulf Coast University.
November 24, 2016
RELATED POSTS.