Stephanie Davis is Randa Covington in 'Savannah Sipping Society'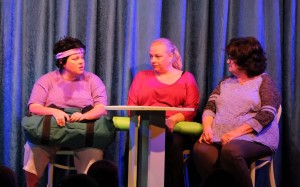 On stage now through March 4 in the Off-Broadway Palm is the delightful comedy, The Savannah Sipping Society. Stephanie Davis plays the role of Randa Covington, an accomplished architect who loses her position after she loses it when her boss gives the promotion she covets to a man half her age and a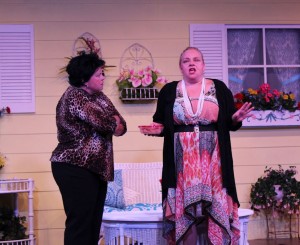 fraction as talented.
Stephanie has appeared on a variety of Southwest Florida stages over the past 30 years. She has worked with Theatre Conspiracy, Laboratory Theater of Florida and Florida Repertory Theatre, where she also served as Associate Director when the company was first founded.
During her two-decade association with Theatre Conspiracy, she's played L'il Bit in How I Learned to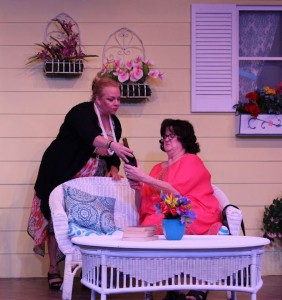 Drive, Lady Lillian Loveworthy in Love Loves a Pornographer, multiple roles in A.R. Gurney's The Dining Room and, most recently, as Dottie in David Lindsay-Abaire's Good People. She was seen at Broadway Palm in Bill W. and Dr. Bob.
Lab Theater audiences will remember her stellar performances as Miss Witherspoon and Martha in Who's Afraid of Virginia Woolf. She was also the voice of Mother in My Brilliant Divorce, which starred Lab Theater founder and Artistic Director Annette Trossbach.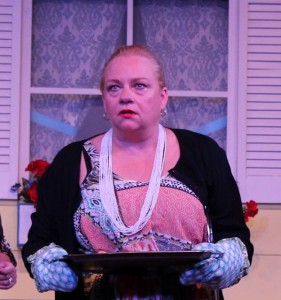 At Theatre Conspiracy, Stephanie has appeared in nearly 50 productions. Among her favorite Florida Rep roles are the Woman in Veronica's Room, Christine in The Bad Seed, Bella in Lost in Yonkers, and Beth in Dinner with Friends. Davis also had a role in the U.S. premiere at Florida Rep of Stephen Sachs' play, Heart Song, a touching comedy that tells one woman's story of friendship and renewal through the healing power of Flamenco. Stephanie was a member of the "Flamenco Circle" class, along with Beth Haely, Jonita Martin and Kathleen Moye.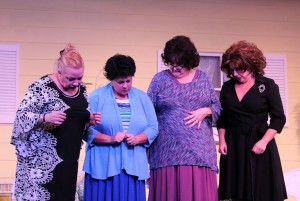 Stephanie was last at the Off-Broadway Palm in 2009 in Bill W. and Dr. Bob.
Davis has worked the other side of the footlights, too. She made her directorial debut at Lab Theater in 2012 with Extremities, but local audiences are still talking about last the 2016 production of Joshua Harmon's Bad Jews, in which Davis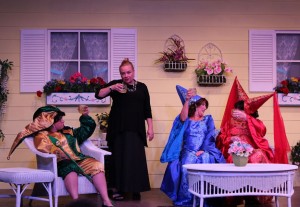 directed Stella Ruiz, Matt DeNoncour, Kate Dirrigl and Daniel Cancio. She also had the pleasure of directing Theatre Conspiracy's production of the Lillian Hellman classic, Toys in the Attic, starring Rachel Burttram, Karen Goldberg, Jason Drew and Ashley Kellam.
Known as the Downtown Diva, Stephanie is social commentator and event photographer at Florida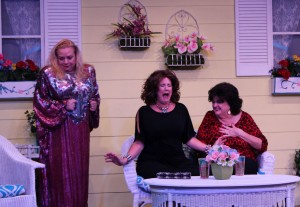 Weekly, where her column, "The Diva Diaries," can be found along with her society photos every Wednesday at a variety of locations as well as online at www.floridaweekly.com. She established, developed and perfected her Downtown Diva persona while at the Fort Myers News-Press, where she kept her finger on the pulse of the Fort Myers social scene since her column debuted in 2000.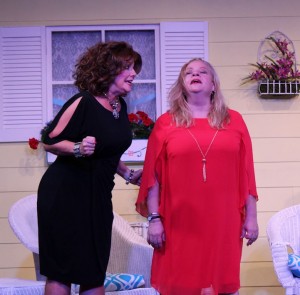 She additionally writes for Gulfshore Business.
Before moving into print media, Stephanie spent 15 years working as an on-air personality at a variety of local radio stations. She was the Director of Development at Island Coast AIDS Network of SWFL (2002-2004), an Associate Director at Florida Repertory Theatre (1998-2002), Director of Programming and staff member at 99-X Radio/Beasley Broadcasting (1995-1998, where she was popularly known as "The Retro 80s Diva") and a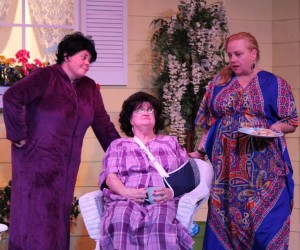 Producer at The Troubleshooter/FOX News (1993-1994). She is still a radio personality in the employ of Fort Myers Broadcasting Company.
Davis is also no stranger to the camera. For nearly a decade and a half, she has snapped close to 100 photographs a week at area fundraisers and events. Most have been published both in print and on the web at Florida Weekly, News-Press.com, Gulf Coasting, and Grandeur magazine.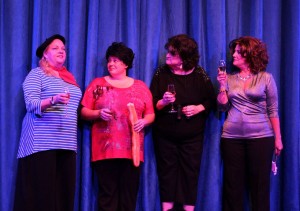 Her creative outlet however, has been taking photos with her iPhone 4 and sharing them on her Facebook page. In 2010, she began her "Photo a Day, Every Day" project and posted at least one picture per day for an entire year.
"I take pictures of things that make me happy – and things that I hope people will enjoy."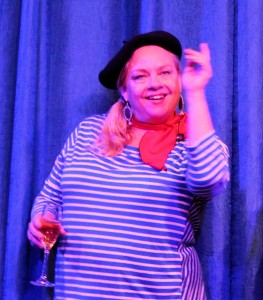 A fan favorite, Davis is regularly asked to host fundraisers, and includes among her credits Arts for ACT's fine art auction and gala in 2012, the Young Artist Awards' 3rd Annual Cabaret and Cabernet in 2013 and the Fort Myers Film Festival gala at the Barbara B. Mann Performing Arts Hall in 2014, where she instigated a selfie from the stage in the tradition of the one that Ellen DeGeneres orchestrated Oscar photo of host DeGeneres with Bradley Cooper, Jennifer Lawrence, Julia Roberts, Brad Pitt, Meryl Streep, Kevin Spacey and others at the Oscars.
January 19, 2017.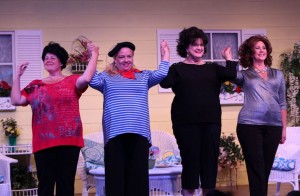 RELATED POSTS.