Kody Jones directs 'Bulletproof Backback' for Centers for Performing Arts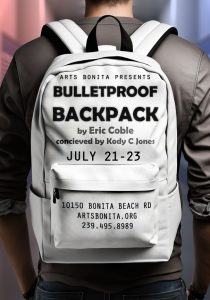 Bulletproof Backpack comes to the Hinman Auditorium July 21-23.
Written by Eric Coble (2nd photo), Bulletproof Backpack was conceived by Kody C. Jones (3rd photo), who directs the production for The Center for Performing Arts Bonita Springs.
The story begins when a teenager named Cloe accidentally sees a list of names another student is compiling. Is it a hit list for a planned school shooting, or is it something more innocent? Now Cloe has one night to make the hardest decision she's ever faced: Say nothing and risk a mass murder, or report the student and possibly ruin his life over nothing.
In a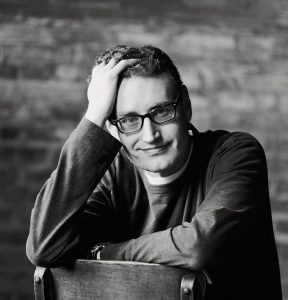 cascading series of phone calls, Cloe, her friends and two adults race against the clock to find the balance between responsibility and panic. Active shooter drills are supposed to prepare students to survive, but what's preparing them to live under a constant threat of violence?
The idea for this powerful piece of theatre started when Jones asked Coble in the aftermath of the Stoneman-Douglas tragedy, "What is this doing to our kids?" Growing up in a different generation, neither Jones nor Coble participated in active shooter drills, so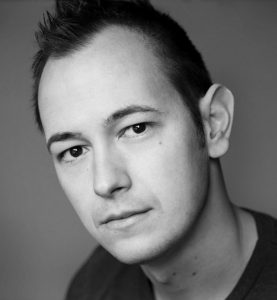 they set out to find answers about the effect the epidemic of school violence is having on students. The student-playwrighting group they formed interviewed almost a hundred students in the Southwest Florida area about how they felt about the violence happening in our schools and the effectiveness of school shooting drills. In the process, the show turned into a platform for students to have a voice about the topic and is comprised of actual quotes from area students and educators.
"Bulletproof Backpack is a unique and powerful story that illuminates the perspectives,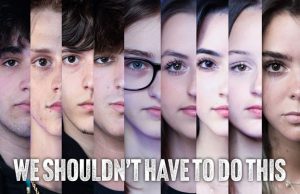 fears, and hopes of real students in the SWFL area," says Jones. "For the first time we're hearing a story that cultivates real life experiences of our students and opens a window into the life of a new generation who battles the fears and anxiety of going to school each day, not because of tests or bullying, but from a quasi-conditioned
sense that violence could break out while they are trying to receive an education."
Bulletproof Backpack premiered two years ago in Fort Myers and has since been published and is being performed all over the United States.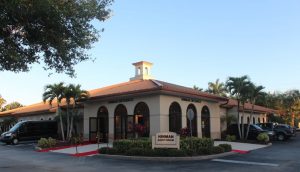 Performances will be held at in the Hinman Auditorium at The Center for Performing Arts, 10150 Bonta Beach Road SE, Bonita Springs. Dates are July 21 and 22nd at 7:00 p.m., and July 23rd at 2:00 p.m. Tickets range from $10-$25. For more information visit www.artsbonita.org/performances or call (239) 495.8989.
"'Bulletproof Backpack' wasn't created to present answers, and it isn't political at all," adds Kody Jones. "It's about presenting true human perspectives, to keep conversation going in the hopes of eventually finding solutions."
July 18, 2023.