'Matilda JR' captures trials of childhood, power of imagination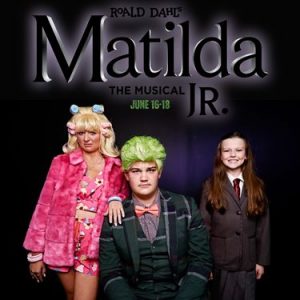 Matilda JR opens on June 16 at the Center for Performing Arts Bonita Springs. Inspired by the genius of Roald Dahl, this Tony Award-winning play is the captivating masterpiece that revels in the trials of childhood, the power of imagination and the inspiring story of a girl who dreams of a better life.
Matilda is a little girl with astonishing wit, intelligence and psychokinetic powers. Unloved by her cruel parents, Matilda is in for a rough ride at school as well. But she impresses her teacher, Miss Honey, and the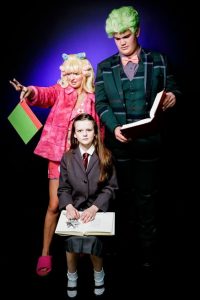 two forge a bond during her very first term as Miss Honey begins to recognize and appreciate Matilda's extraordinary personality. In fact, her combination of courage and cleverness might just save Matilda and her classmates from the school's mean headmistress, Miss Trunchbull, who hates children and just loves to punish those who don't abide by her rules.
"In this digital age, imagination is more important than ever," comments Director of Youth Performing Arts Joseph Brauer. "Literacy and literature are the keys to unlocking imagination; and, in turn, empathy, curiosity, and knowledge. This classic story by Roald Dahl is a joyful, funny and entertaining reminder to imagine a better world and allow that vision to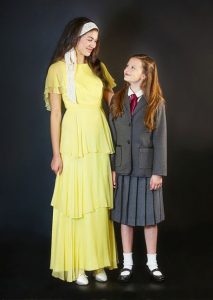 spark courage in ourselves and the world around us."
Packed with high-energy dance numbers, catchy songs and an unforgettable star turn for a young actress, Matilda JR is a joyous girl power romp. With book by Dennis Kelly and original songs by Tim Minchin, Matilda has won 47 international awards and continues to thrill sold-out audiences of all ages around the world.
"You'll leave the theatre with a smile on your face and the brilliant and catchy songs by Tim Minchin repeating in your head, accompanied by memories of your own childhood dreams and bravery," Brauer adds.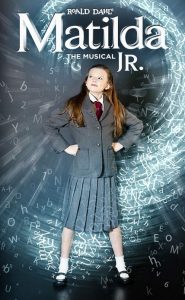 In addition to Brauer, who provides musical direction, the Matilda JR creative team includes direction by Kody C. Jones, choreography by Eric Ortiz, costumes by Genny Ernst and prop design by Sara Clary Failla.
Recommended for ages 5 and up, children and adults alike will be thrilled and delighted by the story of the special little girl with an extraordinary imagination.
Performances will be held in the Hinman Auditorium at The Center for Performing Arts, 10150 Bonta Beach Road SE, Bonita Springs, FL  at 7:00 p.m. on June 16th and 17th and 2:00 p.m. on June 17th and 18th. Tickets range from $10 to $25.
June 16, 2023.
Stars Sydney Ernst as Matilda, Grace Ryan (in pink), Zech Whooley and Marianna Young (in yellow). Photos courtesy of CFABS.