Meet Steve Cobb, 'Moon Over Buffalo' lawyer Richard Maynard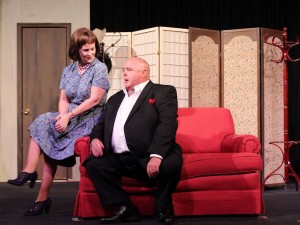 On stage at the Center for Performing Arts Bonita Springs for a very limited 5-show performance is Ken Ludwig's hysterical farce Moon Over Buffalo. Playing an attorney carrying a torch for aging (sorry Anne Dodd) theater star Charlotte Hay is Steve Cobb. His portrayal of the Hays' long-time business lawyer is so good that you'll actually feel sorry for him … and when was the last time you felt sympathy for a lawyer!?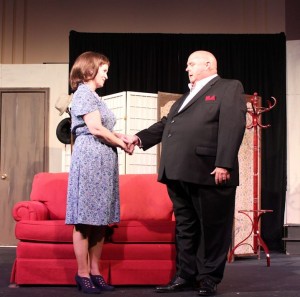 By day, Steve is a mild manner insurance adjuster. But on select evenings during the month, Cobb sheds his business suit to perform in not one, not two, but three different improv groups, including the troupe he co-runs, Bonita City Improv, which performs monthly at CFABS. Steve also teaches adult and youth improv, hosts live trivia, and indulges his passion for improv by attending several workshops and festivals across the country throughout the year.
Although improv may be his wheelhouse, he's no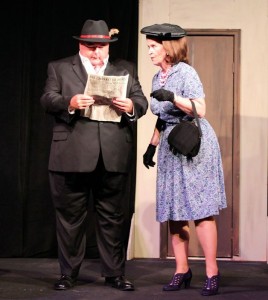 stranger to the CFABS stage. He has previously performed in three other plays and murder mysteries at CFABS, including the 2015 hit Arsenic & Old Lace, in which he played Lieutenant Roony.
July 20, 2017.
RELATED POSTS.