Spotlight on 'Nunsense' playwright Dan Goggin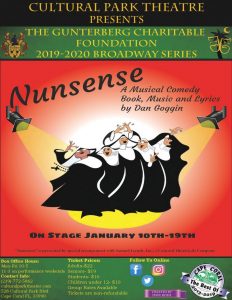 Cultural Park Theatre is bringing Nunsense to the stage for two weekends beginning January 10. The musical was one of the biggest commercial successes in the history of Off Broadway. But Dan Goggin's inspiration for the show came from an unlikely series of events that began when a friend of his gave him a mannequin dressed as a traditional Dominican nun.
"He called her a 'terrific conversation piece,'" Goggin recounts. "At some point, a photographer I knew said we should make a nun greeting card of her." The tongue-in-cheek suggestion struck a responsive chord. Goggin had been taught by Marywood Dominican Sisters in grade school and had also been a seminarian. So he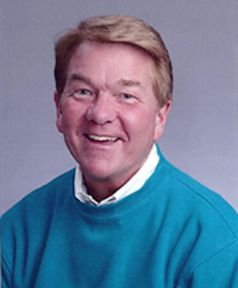 employed these experiences to create a line of greeting cards that feature a nun offering tart quips.
The cards caught on so quickly that Goggin decided to expand the concept into a cabaret show called The Nunsense Story. It opened in 1983 for a four-day run at Manhattan's Duplex Playhouse.
"We were scheduled to play at the original Duplex on Grove Street in Greenwich Village for four weekends," Goggin laughs. "We ended up staying for 38 weeks. From there, it was literally audience enthusiasm that led to a producer taking an option."
After numerous rewrites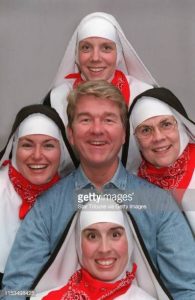 and a change to an all-nun cast, the musical was workshopped at the Baldwin School on West 74th Street.
"It then moved to the Cherry Lane in 1985 where, as they say, 'the rest is history.'"
The five-woman production received four 1986 Outer Critics' Circle Awards, including Best Musical, Best Book and Best Music. The second longest running Off Broadway show of all time, it ran for ten years and a total of 3,672 performances. Translated into 26 languages, it also became an international phenomenon. With more than 8,000 productions, it has grossed over $500 million worldwide.
Since 1985,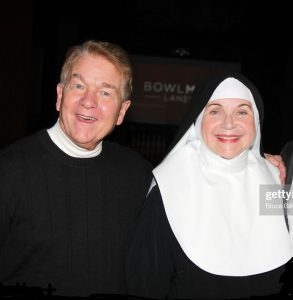 more than 25,000 women have performed in Nunsense productions worldwide, including Edie Adams, Maxine Audley, Kaye Ballard, Honor Blackman, Pat Carroll, Peggy Cass, Phyllis Diller, Sally Struthers, Louise Gold, Maggie Fitzhugh and JoAnne Worley.
Capitalizing on the successful brand, Goggin followed Nunsense with six sequels:
Nunsense 2: The Second Coming (which, along with Nunsense, was recorded for the A&E Television Network);
Sister Amnesia's Country Western Nunsense Jamboree (which not only toured the U.S. but was recorded for television at the Grand Ole Opry);
Nuncrackers: The Nunsense Christmas Musical (which not only toured the nation following its October 1998 premiere, but included a television special on PBS starring Rue McClanahan and John Ritter that received an Emmy nomination for Best Musical Score);
Meshuggah-Nuns: The Ecumenical Nunsense (which is out in DVD);
Nunsensations: The Nunsense Vegas Revue; and
Nunset Boulevard.
Goggin began his career as a singer in the Broadway production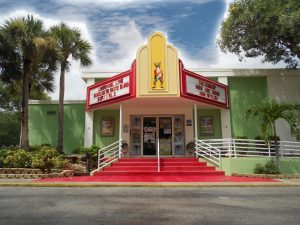 of Luther, which starred Albert Finney. He then toured for five years as a member of the folksinging duo, The Saxons, before writing the music for and appearing in the off-Broadway musical Hark!.
Goggin began composing both music and lyrics for revues satirizing current events, trends, and personalities. He later composed incidental music for the short-lived 1976 Broadway production, Legend, starring Elizabeth Ashley and F. Murray Abraham, which closed after five performances. Goggin also wrote the book, music, and lyrics for A One-Way Ticket To Broadway and Balancing Act.
Nunsense plays at Cultural Park Theatre January 10-19.
December 22, 2019.