'Owl and the Pussycat' play dates, times and ticket info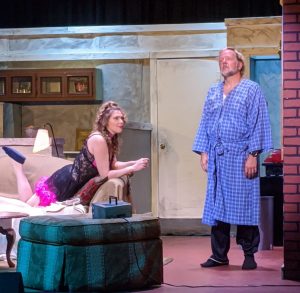 Play:  The Owl & the Pussycat
Playwright:  Bill Manhoff
Synopsis:  Mild-mannered Felix Sherman is a struggling novelist who has to work as a bookstore clerk to make ends meet. Doris Wilgis is brash, uneducated in-your-face prostitute. Although they have not met, they have an antagonistic relationship from afar as his continual typing bothers her and her professional work and complaints about the typing irritate bother him.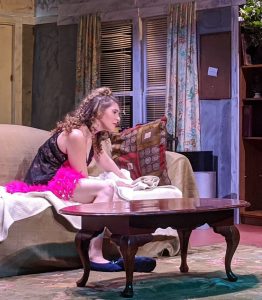 Felix rats her out to the building's superintendent and she gets bounced from her apartment. She doesn't take her eviction lying down. Even though its 3:00 a.m., she pounds on his door to give him a piece of her mind. She's not a prostitute, but an aspiring actress "thank you very much." And she feels that he owes her a place to stay. Suddenly thrown together, they quickly discover that they're attracted to each other in spite – or perhaps because – of being polar opposites.
Director:  Gwendolyn Salata
Stage Manager:  Adam Miressi
Cast:  Doris:
Chantelle Bloise Elmahmoedi
Felix:  Robert Barnes
Play Dates and Times: 
Friday, July 24 at 8:00 p.m.; and
Saturday and Sunday, July 25 & 26 at 3:00 p.m.
Tickets:  To comply with CDC social distancing guidelines, attendance is being restricted to 71 seats per performance. For pricing and to reserve seats, please telephone 239-772-5862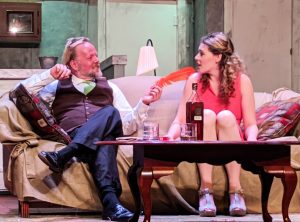 or visit http://www.culturalparktheater.com.
Location:  Cultural Park Theatre is located at 528 Cultural Park Blvd, Cape Coral, FL 33990.
March 3, 2020; revised July 22, 2020.