'The Tempest' opens November 11 at FGCU TheatreLab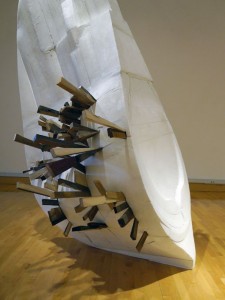 The Theatre Program in the Bower School of Music & the Arts at Florida Gulf Coast University (FGCU) presents William Shakespeare's The Tempest from November 11 to November 20. In this production, FGCU theatre professor Barry Cavin directs 11 FGCU students, who play more than 20 characters, including a mother and daughter who are exiled on an enchanted isle that includes a spirit by the name of Ariel, a monster named Caliban and a prince by the name of Ferdinand.
Cavin and his TheatreLab cast are have chosen this classic Shakespearean piece (with a modern twist) to honor of the 400th anniversary of the playwright's death and in recognition that The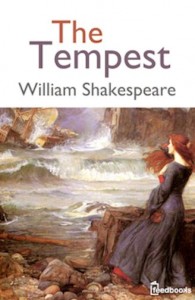 Tempest was (in the opinion of most scholars) the last play that Shakespeare wrote alone. You will find The Tempest a lyrical example of Shakespeare's threadbare and well-worn love affair with the magical world of the stage.
RELATED POSTS.
[Photo: Roger Chamieh, Mutation 3 (detail), 2016, Styrofoam, rope, and pine & oak wood, 12 x 3 x 4'. This piece of art will serve as the focal point of the shipwrecked set.]