'Putnam County Spelling Bee' one of funniest, most inventive musicals to come along in decades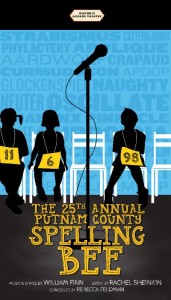 The 25th Annual Putnam County Spelling Bee opens in the Historic Arcade Theatre on March 24, with four nearly-sold-out previews tomorrow, Wednesday and Thursday (March 21-23).
The 25th Annual Putnam County Spelling Bee is known for its edgy humor, effortless wit, originality, and heartfelt story. The riotous musical comedy pits a group of misfit sixth graders against one another in a winner-take-all competition.
Sweet and shy Olive brings her only friend (the dictionary) to the bee.
Bold and hyperallergic, William Barfee uses his "magic foot" to propel him to greatness.
The former champion, Chip, is distracted by his burgeoning puberty.
Leaf is not convinced he deserves to be in the spelling bee at all.
An overachiever Marcy is disappointed by her consistent success.
Politically aware Logainne Schwartzandgrubenierre only wants to impress her gay dads.
In hilarious, touching, and catchy songs, the spellers reveal their hopes, struggles and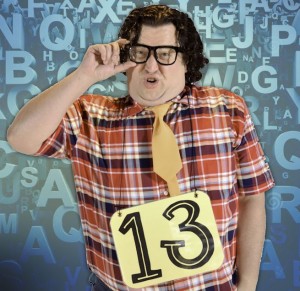 passions as they make their way through the competition. With an engaging, tuneful score by William Finn and a sweet, funny book by Rachel Sheinkin, The 25th Annual Putnam County Spelling Bee will cause you to fall in love with the show and its "perspicacious," "jocular," and "effervescent" spellers. Alas, there can only be one winner. But don't fret, the losers do get a juice box.
"This is one of the funniest and most inventive musicals to come along in decades," touts Producing Artistic Director Robert Cacioppo. "It is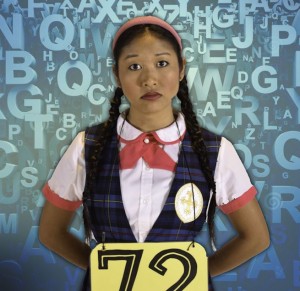 smart, irreverent, full of heart, and keeps you laughing as every night four audience members are brought onstage to join the competition. It's been a while since we've produced a musical like this in the Arcade Theatre, and I am delighted to break that streak with this one. It is a really refreshing coming of age story that will take audiences back to tween years to relive the triumphs and defeats with a great score and clever characters. This will be the hottest ticket in town, so don't miss out."
The 25th Annual Putnam County Spelling Bee features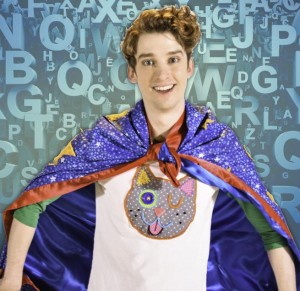 an all-star line-up of musical theatre talent drawn from New York and regional theatres across the country. Audiences will recognize ensemble member Brendan Powers, seen most recently in The Mousetrap and last season's nationally-acclaimed hit The Cocktail Hour. Out of New York, Bruce Warren returns after having been seen in 2015's Around the World in 80 Days. Katrina Michaels appeared in 2014's ArtStage Studio production of Tribes.
Also out of New York and making their Florida Rep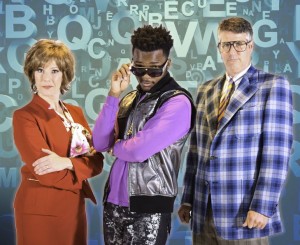 debuts are Anne Chamberlain, Deon'te Goodman, Cassandra Hlong, T.J. Wagner, Evan Zimmerman, and Florida and regional stage veteran Laura Hodos.
Florida Rep Associate Director and ensemble member Jason Parrish (A Christmas Story, The Fantasticks) directs the production and is joined by an expert team of designers including musical director Victoria Casella (Fascinatin' Gershwin),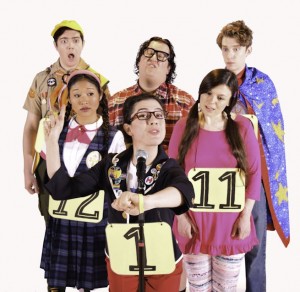 choreographer Jennifer Byrne (currently appearing in Shear Madness), set designer Mike Winkelman (debut), lighting designer Tyler M. Perry (debut), costume designer Dina Perez (Shear Madness, Too Marvelous For Words), sound designer John Kiselica (To Kill a Mockingbird, Shear Madness), and ensemble stage manager Amy L. Massari (The Mousetrap, Erma Bombeck: At Wit's End).
So grab your dictionary! Multiple Tony-winning The 25th Annual Putnam County Spelling Bee is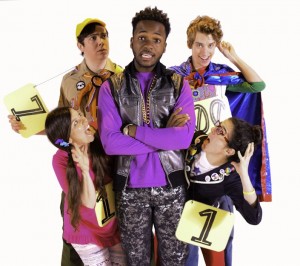 buzzing into Florida Rep's historic Arcade Theatre. It's serendipitous, don't ya think?
[All photos courtesy of Summer Groh, Florida Repertory Theatre.]
March 20, 2017.
RELATED POSTS.
'Putnam County Spelling Bee' play dates, times and ticket info