'Last Night of Ballyhoo' play dates, times and ticket info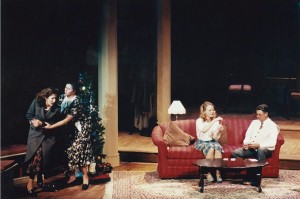 Play: The Last Night of Ballyhoo
Playwright: Alfred Uhrey
Synopsis: The Last Night of Ballyhoo takes audiences back to the winter of 1939. Germany has just subjugated Poland and the eyes of the world are on Europe as the rest of the continent is prepares for war. And in Atlanta, Gone with the Wind is having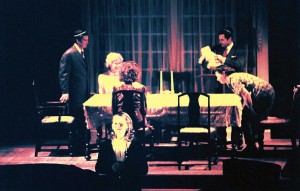 its world premiere. But the big news among the city's elite German Jewish community is who is and who is not attending the social event of the season, Ballyhoo. The Last Night of Ballyhoo is a touching romantic comedy and a beautifully written portrait of a Jewish family facing who they are and where they come from as generations and cultures clash in the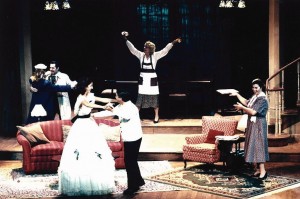 American South.
Director: Greg Logenhagen (Twelve Angry Men)
Creative Team:
Set and lighting designer Bert Scott (The Unexpected Guest)
Costume designer Alice Neff (Over the River and Through the Woods)
Sound designer John Kiselica (Disgraced)
Production stage manager Josh Quinn (Best of Enemies)
Cast:
Adolf Freitag: V Craig Heidenreich
Boo Levy: Carrie Lund
Lala Levy:  Jackie Schram
Sunny Freitag:  Olivia Howell
Reba Freitag:  Stacey Scotte
Joe Farkas:  Britt Michael Gordon
Peachy Weil:  David Friedlander
Play Dates and Times: November 28 to December 17. Weeknight performances (Tues.-Thurs.) begin at 7:00 p.m. Weekend evening performances start at 8:00 p.m. and matinees on Wednesday,
select Saturday and Sunday have a 2:00 p.m. curtain time.
Place: Historic Arcade Theatre in the downtown Fort Myers River District.
Ticket Prices: $55/$45 for regular performances and $35/$25 for previews; single tickets are now on sale through the box office at 239-332-4488 and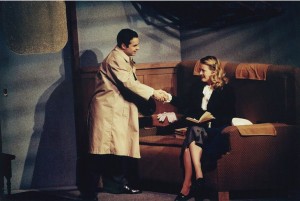 online at www.floridarep.org.
November 20, 2017.